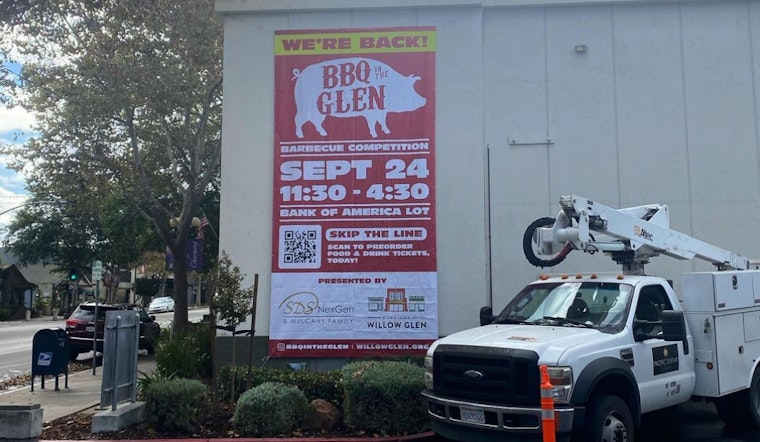 Published on September 20, 2022
An annual barbecue competition and food festival that started in 2016 is coming back for its fifth year this weekend, after taking two years off during the pandemic. BBQ in the Glen is happening Saturday, September 24 in San Jose's Willow Glen neighborhood, in the Bank of America parking lot (1245 Lincoln Ave.).
The event runs from 11:30 a.m. to 4:30 p.m., and features live music, free-flowing beer from Barebottle Brewing Company, and delicious barbecue from 20 professional and amateur pitmasters and barbecue crews from around the Bay Area.
Competitors will be looking to dethrone 2019's grand prize winner, Hollister-based Los Mexi"Q"tioners BBQ.
This year, Barebottle is serving as the exclusive beer purveyor at the festival for the first time. "We value our local businesses and wanted to support our local Bay Area businesses," the organizers say on Instagram. "The quality of beer they pump out batch after batch is insane!"
As the Mercury News reports, admission to the event is free, and festival-goers can purchase samples of barbecue items all day.
Samples will be sold via tokens — most will be priced at two tokens apiece — and beer and wine are five tokens each. You can pre-order tokens and get a 10% discount using the code RIBS via Eventbrite, and avoid lines the day of.