Night owls, bar hoppers, and anyone else with after-hours munchies will soon be able to satisfy those cravings at a new North Beach restaurant. Americana Eatery (532 Green St.), a modern diner specializing in all-day breakfast, opened earlier this month in the former home of Ethiopian restaurant Massawa. For now, Americana Eatery has limited hours. But ultimately, owner Hicham Farhi hopes it will be the neighborhood's go-to spot for after-hours dining.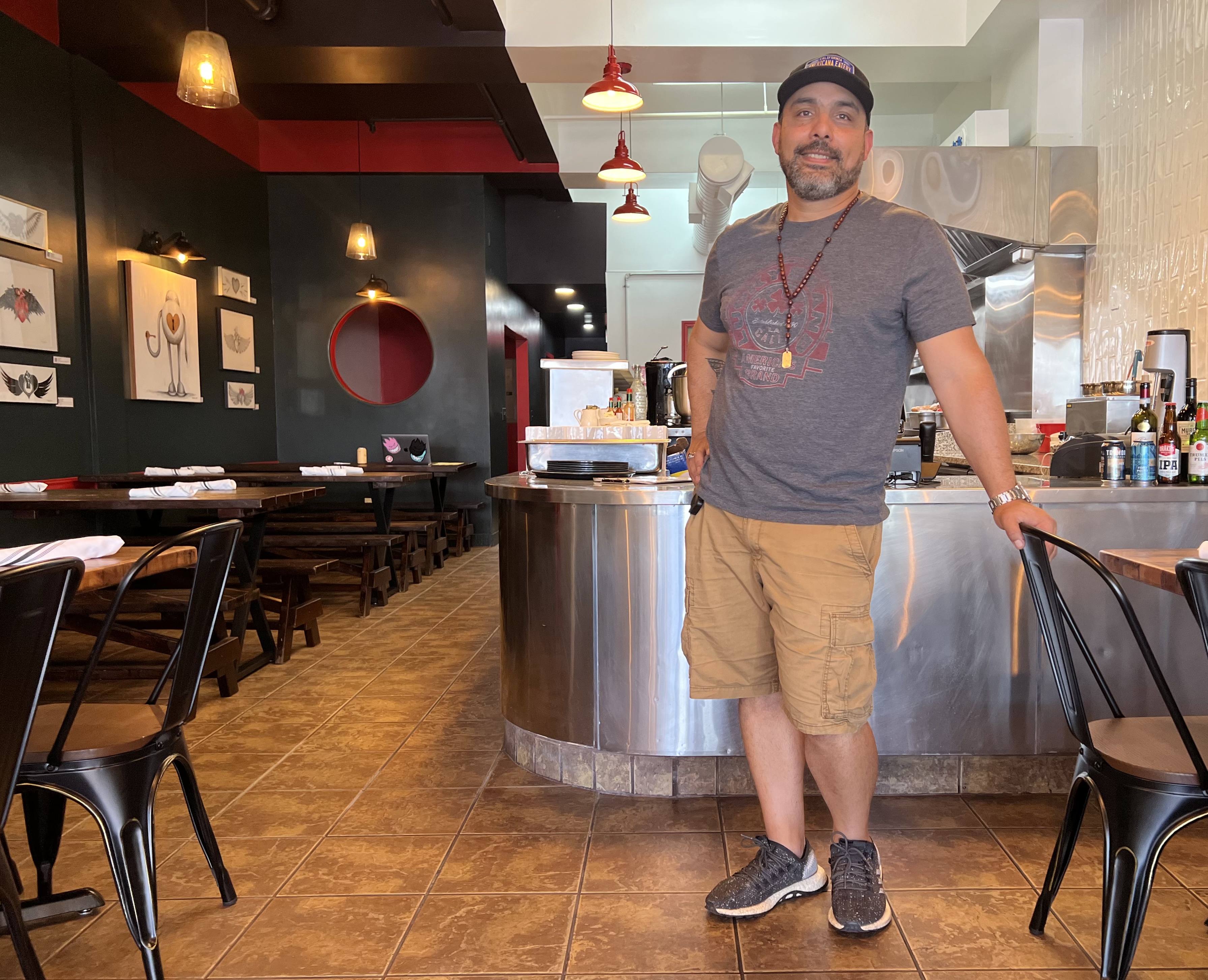 Owner Hicham Farhi in his new North Beach restaurant, Americana Eatery. | Photo credit: Dorothy O'Donnell
"Our goal is to focus on being a great breakfast place and eventually offer late-night service," Farhi tells Hoodline. "If there's enough demand, we could stay open until 2 or 3 a.m. We just have to staff up and get ready. Like everyone else these days, we're having trouble finding qualified people to work."
In the meantime, Americana Eatery is open from 8 a.m. to 3 p.m., Tuesday through Thursday. and on Sunday. Farhi is gradually expanding the restaurant's hours as he hires more employees. On Friday and Saturday, you can grab a bite between 8 a.m. and 10 p.m.
Farhi brings more than 20 years of experience in the hospitality industry to his latest endeavor. Just before COVID struck, he opened another restaurant in Bernal Heights. Unfortunately, it didn't survive the pandemic. Always a big fan of North Beach, Farhi jumped at the chance to open Americana Eatery in Massawa's old location.
"Massawa was one of my favorite spots to eat after bar hopping or hanging out in North Beach," he says. I also hung out at Caffe Trieste and Caffe Greco a lot. I've always liked this neighborhood. So it was a great opportunity I just could not pass up."
The space sat empty for two years after Massawa closed and needed a lot of TLC. Farhi and an employee took on most of the renovations, transforming the place into a cozy spot that melds old-school diner vibes with contemporary flair.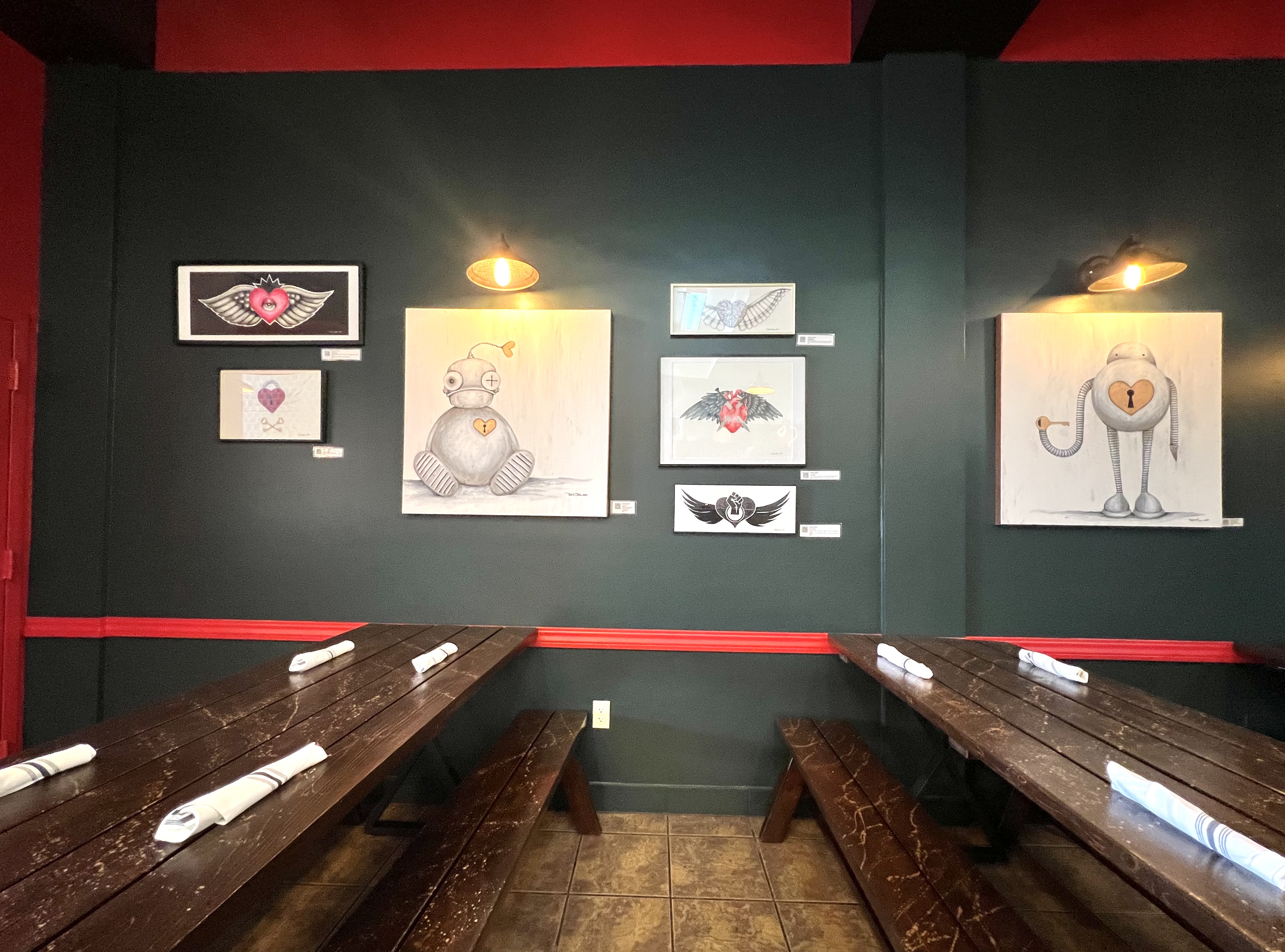 Retro and contemporary styles come together at Americana Eatery. | Photo credit: Dorothy O'Donnell
Popular items on the current menu include the Belgium Cluck, a fluffy waffle topped with slices of fried chicken breast and served with house bourbon syrup, eggs, and hash browns. The decadent Frenchie —French toast stuffed with Nutella — is another crowd-pleaser. Though the emphasis at Americana Eatery is on breakfast, you won't go hungry if you're in the mood for lunch or dinner.
"People have been raving about our burgers," notes Farhi.
Soon, he'll debut a more expansive menu, but breakfast will still be the main attraction. But If you want to test-drive that burger, don't worry — it's not going anywhere. And Farhi's adding a few other comfort food entrees, like fish and chips, into the mix as well.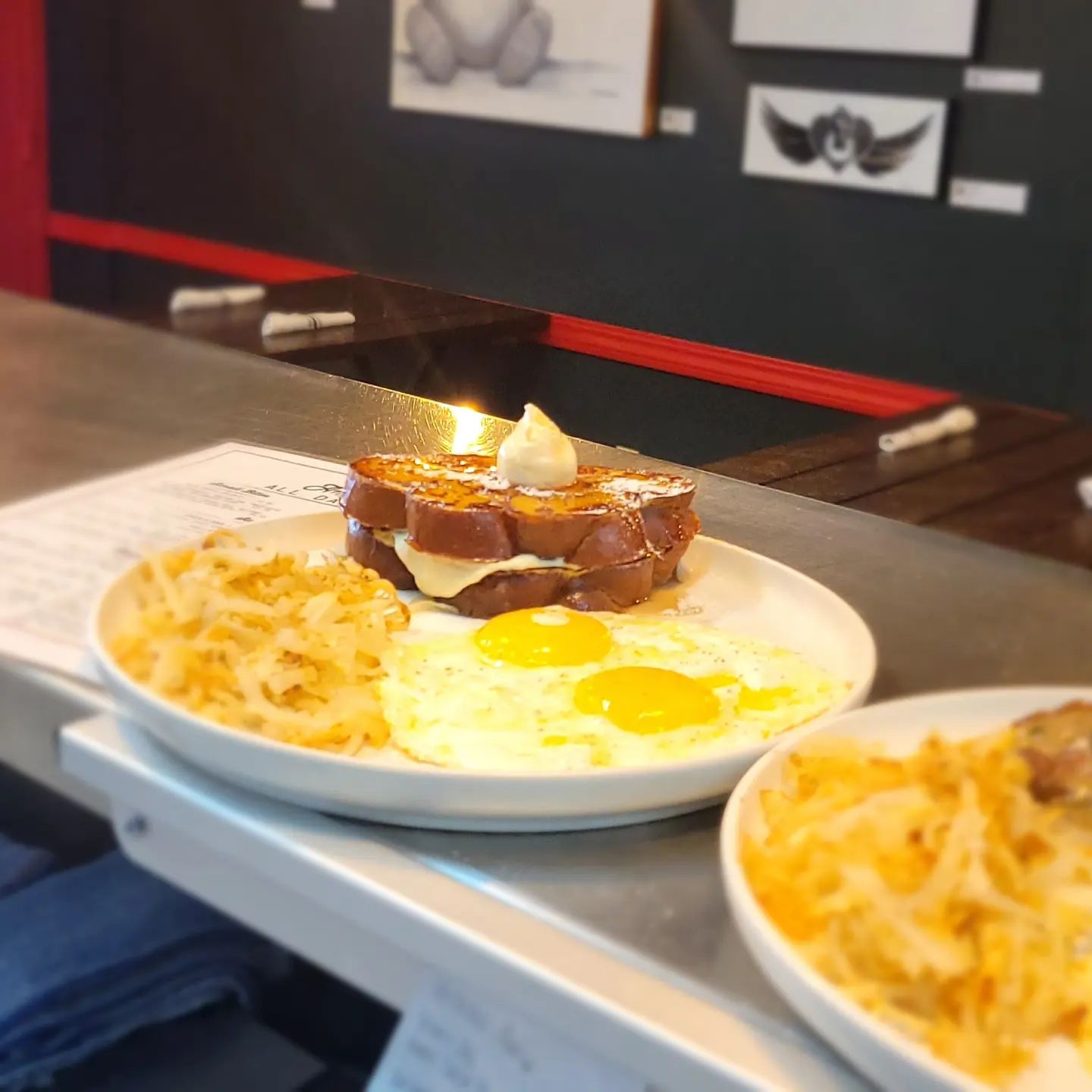 Breakfast is served all day at Americana Eatery. Photo credit: Americana Eatery
"Hopefully, we'll start cooking some of the new menu items by next week," Farhi says. "The goal is to launch the expanded menu and have our official grand opening on November 4. But that depends on staff availability. It could be a little sooner or later."

Americana Eatery is located at 532 Green Street. For more information, visit the restaurant's Facebook page or call 415-829-3301.