After months of renovating, ACRE Kitchen & Bar has finally opened inside a two-story space at Oakland's Market Hall just steps from the Rockridge BART Station. The restaurant used to be home to the beloved Italian restaurant Oliveto, which closed in April following an extended goodbye. ACRE held its grand opening on December 19th, dishing out Mediterranean-influenced menu items that feature fresh California ingredients.
As Hoodline reported in July, Chef Dirk Tolsma and business partner Pete Sittnick have essentially turned the venue into two separate restaurant vibes. The downstairs portion has a cafe-style feel that mixes well with the hustle and bustle of Market Hall. It serves things like pizzas and other casual favorites. Upstairs will have more of a fine dining type of atmosphere with great views of Oakland. It serves appetizers like steak tartare and saffron risotto, along with main dishes like grass-fed ribeye and whole grilled branzino. Berkeley's Starter Bakery provides the bread used on the menus.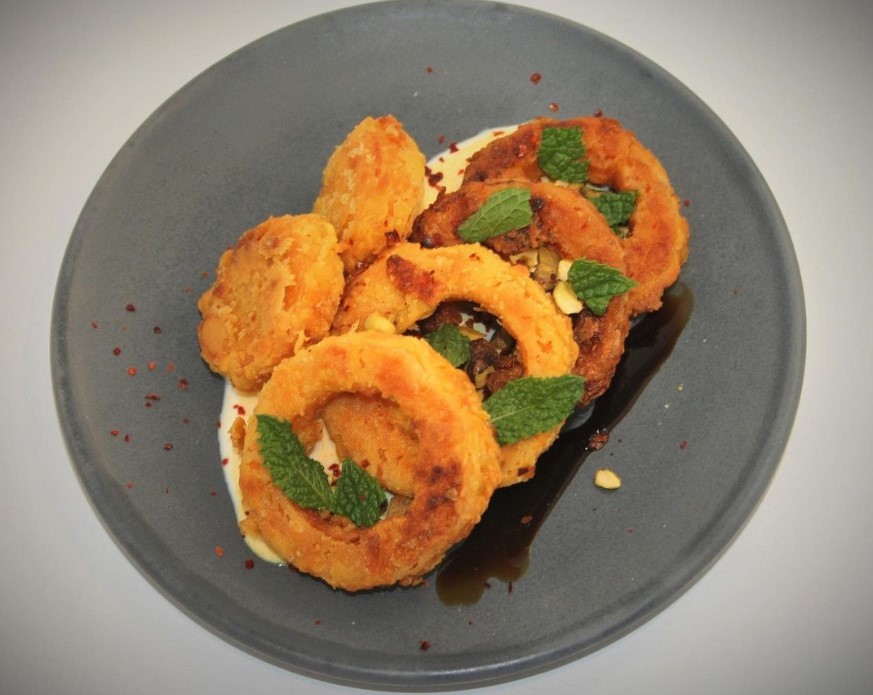 Butternut Squash Rings. Photo Credit: @acre.restaurant/Instagram
Both levels of the ACRE have bars. According to Eater, beverage options downstairs will include "classic-inspired cocktails and wine; think a Cappelletti spritz and a riff on the Campari and sweet vermouth combo known as an Americano. The cocktail list upstairs features options like a black Manhattan and the Oakland's Own, based on a classic Mai Tai."
Replacing a restaurant like Oliveto comes with some obvious pressures and the possibility of a big payoff. "The legacy Olivetto left is pushing us to be the best we can be. We hope their guests will become our guests," Tolsma told SFGate. "It's exciting to take on such a historic location. I think our position in the neighborhood gives us an opportunity to interact with guests in ways other restaurants don't have. There's that component of being on a corner that intertwines with the community," he said.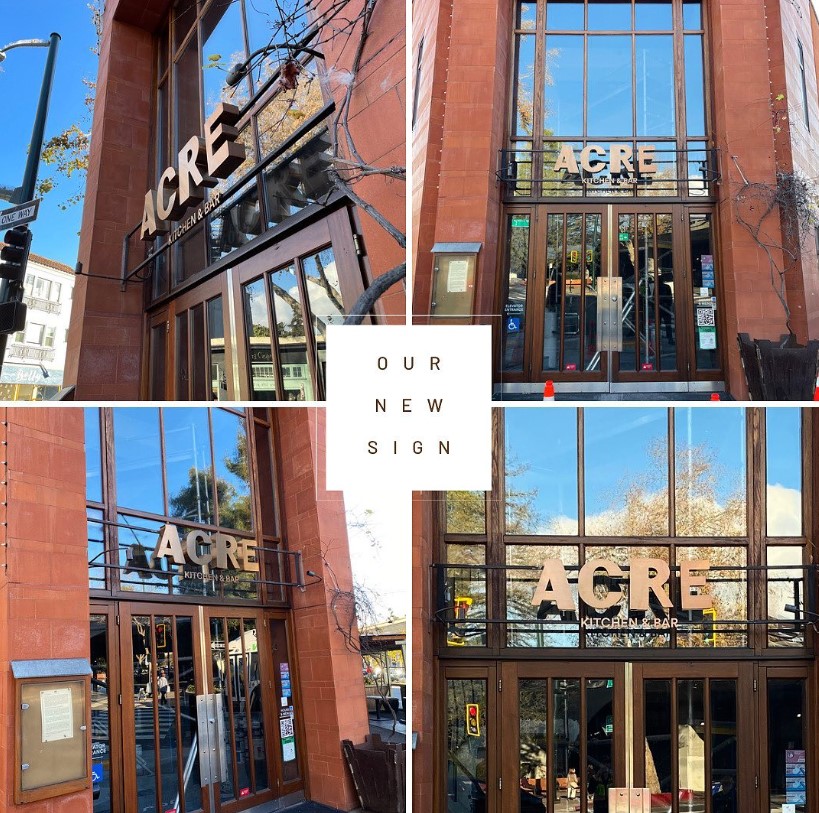 Photo Credit: @acre.restaurant/Instagram
The downstairs portion of Acre Kitchen & Bar is open all week from 11 a.m. to 9 p.m. Upstairs will be open from 4:30 to 9 p.m. Sunday through Thursday and 4:30 to 9:30 p.m. Friday and Saturday. It's possible the upstairs portion may open up for lunch in the future. Keep an eye out for updates on the ACRE Kitchen & Bar Instagram page.