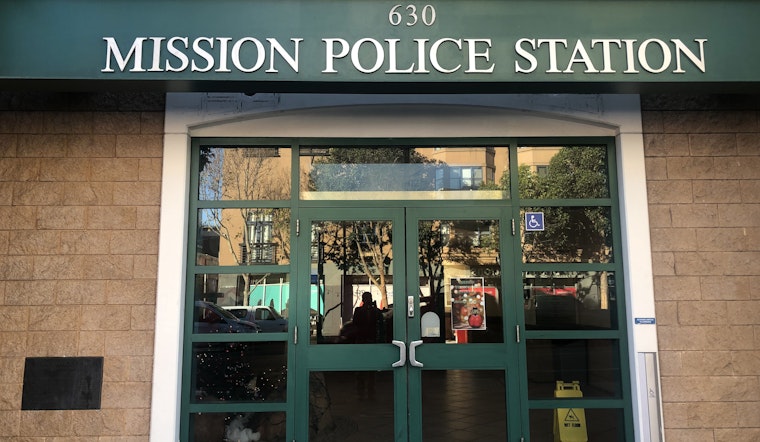 Published on December 12, 2022
The SFPD Mission Station generated a lot of curious looks over the last two years, having left up security barricades on the Valencia Street sidewalk for more than two years after first putting them up during the George Floyd unrest. Those barricades were finally removed in September. But on Monday, that SFPD Mission Station drew curious looks for a more unsightly reason. Mission Local reports a giant pile of trash was dumped in front of the station Monday morning.
It was a sizable pile of trash, as seen above, though emptied there because of a mishap with a Recology garbage truck. According to Mission Local, the truck had smoke pouring out of its trash load at 10:57 a.m. Monday morning, requiring the load to be emptied onto Valencia Street so the truck would not catch fire.
"It was smoking inside and they had to dump the trash," Sergeant Murray Daggs told Mission Local. The SF Fire Department and Public Works both assisted in clearing the scene.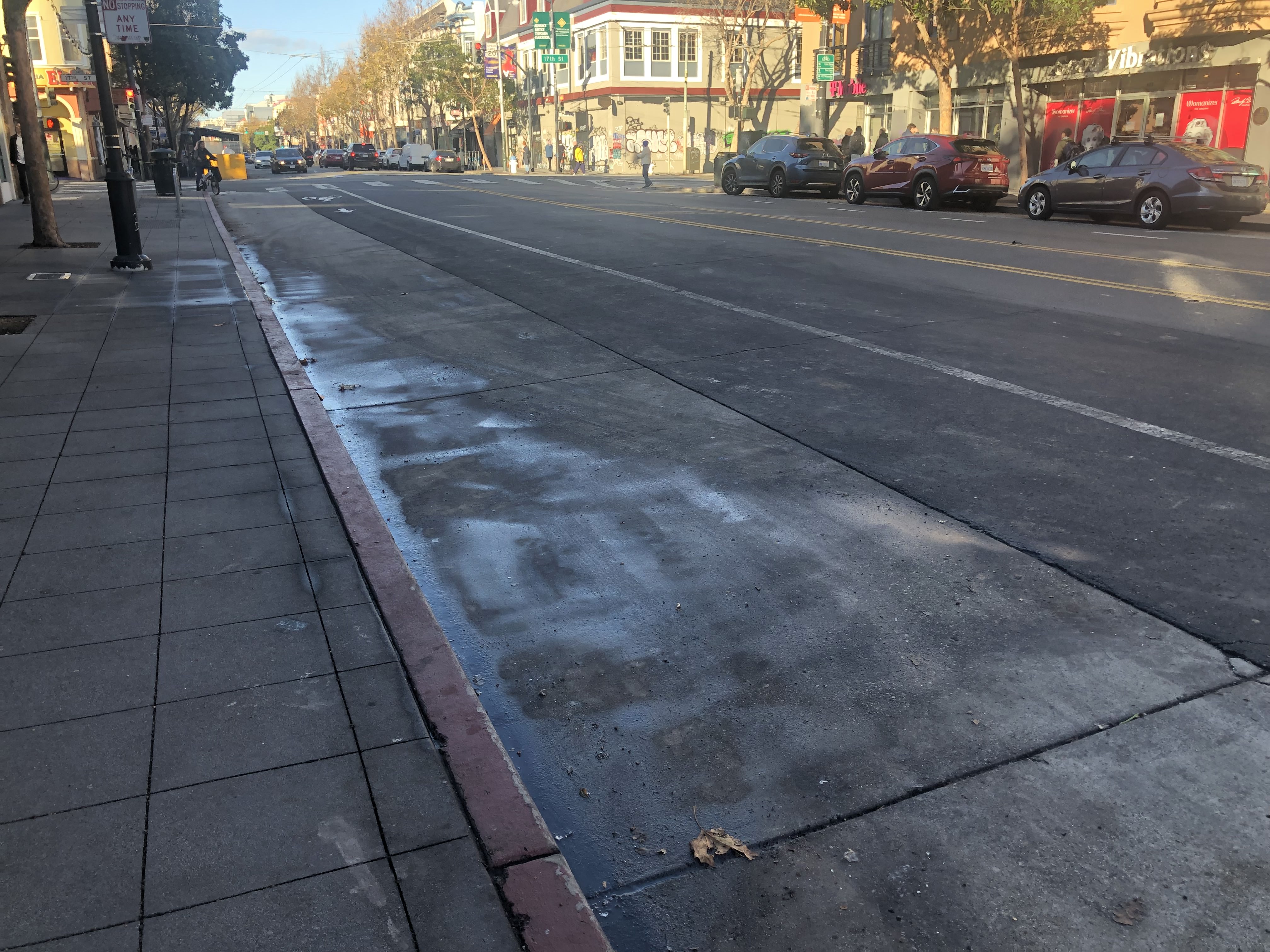 Image: Joe Kukura, Hoodline
Mission Local reports that "As of 12:30 p.m., a team of Public Works staff were cleaning up the spill," and has a photo from the scene. But Hoodline observed the scene shortly after 3 p.m. Monday, as seen above. We found all the trash had been removed, with only small puddles of water remaining on Valencia Street from the cleanup.
According to Mission Local, the "cause of the fire was currently unknown but could be due to crushed lithium batteries." There were no injuries reported over the incident.