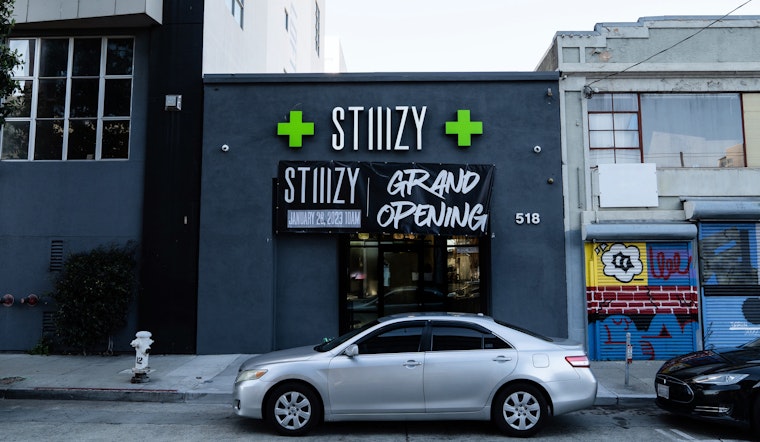 Published on January 27, 2023
Anyone involved with community activism in San Francisco probably knows Rudy Corpuz, Jr. He's the founder of the youth violence prevention group United Playaz, who may be best known for ten years of gun buyback programs to keep SF's streets safer. But starting Saturday, January 28, you'll know Rudy Corpuz, Jr. as the equity owner of San Francisco's newest dispensary Stiiizy SoMa, located near where he grew up, and right within the SoMa Pilipinas Filipino Cultural Heritage District.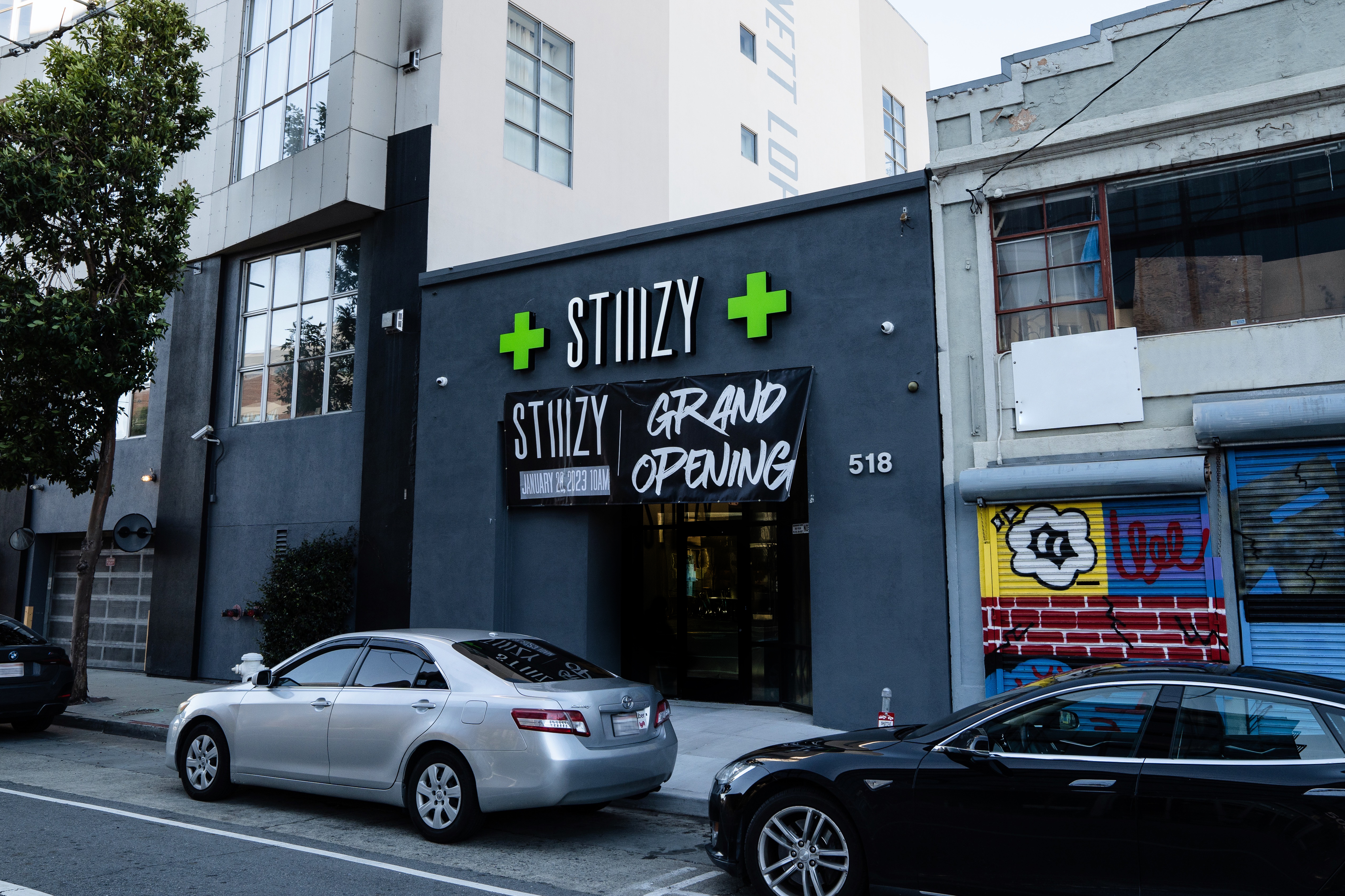 Image: Courtesy Stiiizy
"I am SoMa Pilipino heritage. And I say that, because I'm Filipino, but I'm born and raised in the South of Market," Corpuz tells Hoodline. "The SoMa has always been a strong community with a lot of Filipinos with resilience."
"I went to school there, almost died there, and I almost killed somebody there," he adds. "I destroyed the neighborhood at one point because of my lifestyle. But now as years fast forward, I'm a stakeholder in the South of Market now."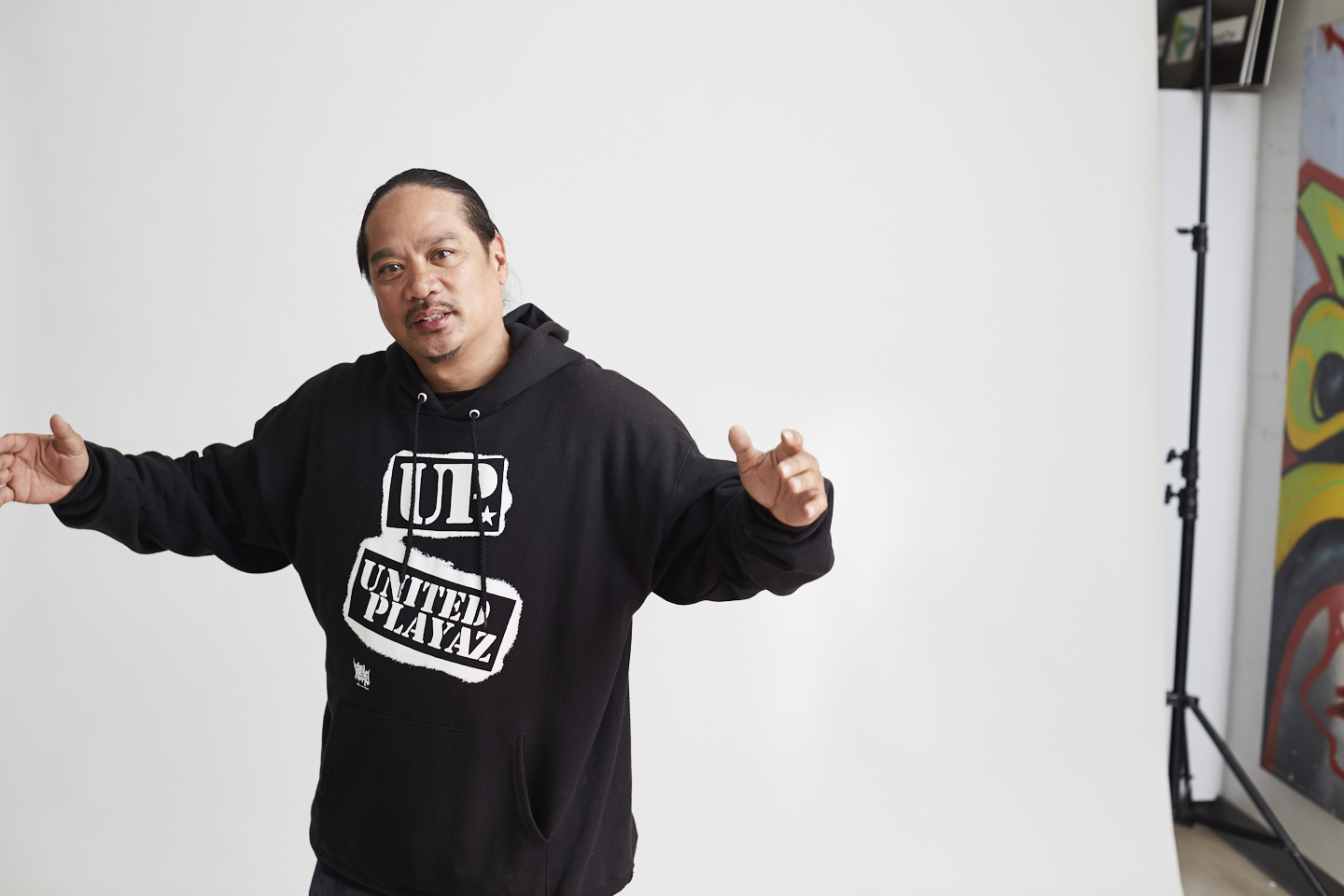 Image: Image courtesy of Stiiizy
What was once a gang life for Corpuz has now made him one of SF's most respected community anti-violence advocates, when he founded United Playaz. "1994, October the 8th, Balboa High School. Big fight occurred between Blacks and Filipinos," he says, recalling a time when he was a gang prevention counselor at Bernal Heights Neighborhood Center. "I said, 'Will you give me the ability to meet with these guys in a room neutral, where no administration, principal, police, nobody could be, and let me see what I could do.'"
That process resolved what started the school's gang wars, and brought solutions to stop the violence. "I got the Blacks, Filipinos, Latinos, and the Samoan [students] at the table," Corpuz tells us. "And boom, from there we used what all the kids were requesting. Simple things; basketball games, football tournaments, talent shows, all of that at lunchtime. So we had something going on, with everybody hanging together."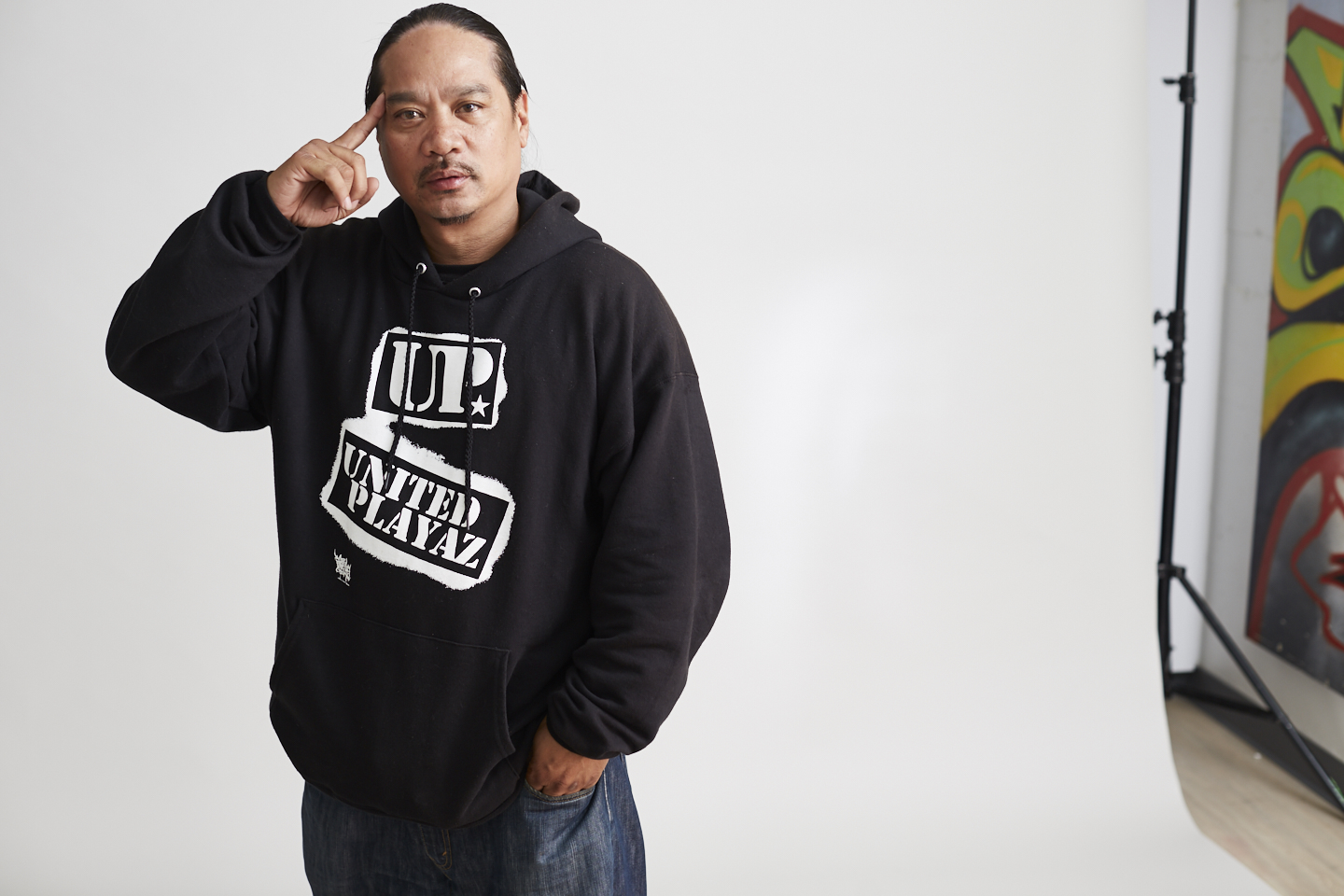 Image: Image courtesy of Stiiizy
"28 years later, the difference is United Playaz is worldwide," he adds. "We've got chapters now in New York, South Bronx, Baltimore, got one in the Philippines, Hawaii. But our headquarters and our main Playaz Club is in the South of Market now."
This past October, the 1000 block of Howard street was renamed United Playaz Way. And recent United Playaz gun buybacks have had financial support from other SoMa dispensaries like Barbary Coast and Green Door.
You may recognize Stiiizy from their two other SF locations, notably the Union Square shop that opened in October 2020 to huge crowds (expect the same Saturday). That shop's equity owner is Cindy De La Vega, whose children were also involved with United Playaz, and serves with Corpuz in the San Francisco Equity Group. Yes, Stiiizy is a chain with 22 locations in California, but San Francisco's cannabis equity program requires that at least one of each shop's co-owner be an "equity owner," or someone belonging to a population "hardest hit by the War on Drugs."
Image courtesy of Stiiizy
"This whole store is based on restorative justice," Corpuz says, noting the above wall featuring community activists and Urban Alchemy members. "If you look on the wall, you'll see 270 years of prison time on that wall, the guys and girls who came out of that system. But now, we're making a difference, a positive impact difference for our community, working with the kids."
"This is a win for San Francisco," Corpuz says of the new dispensary. "This is a win for the Filipino community in SoMa. This is a win for everybody who went through the struggle and was affected by the War on Drugs — the have-nots, the bottom of the barrel, the misfits. That's who I am, that's who we are."
Stiiizy SoMa is at 518 Brannan Street (at Fourth Street). The Grand opening is Saturday, January 28 at 10 a.m., normal store hours are Monday-Sunday 9 a.m. - 10 p.m.