San Jose's Little Italy neighborhood near downtown just got a new food hall, appropriately dubbed The Littlest Little Italy. Five businesses have moved into the 5,000-square-foot space at 320 West St. John Street near the intersection with North Almaden Boulevard. The one-story building was the 50-year home of Alameda French Bakery, which opened in 1925. Most recently, it has been the wine shop Enoteca La Storia.

The shop's owners, Mike Guerra and Joe Cannistraci, got the idea to open up a food hall-style establishment after their restaurant endeavors inside the space didn't survive the pandemic. "We were having staffing issues and a hard time finding people to work. What we decided to do was duplicate what we had done with our retail store in Los Gatos and look for some restaurant operators that could do the food and hospitality service, which was getting to be a little too much," Cannistraci told the Silicon Valley Business Journal.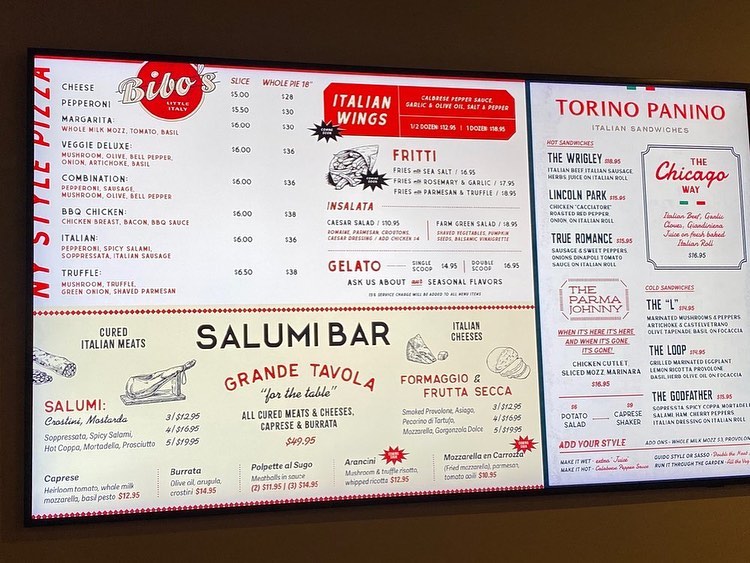 Photo Credit: Little Italy San Jose/Facebook

Their food hall idea, which was thought up in 2021, has finally come to fruition. Along with Enoteca La Storia wine shop, which is called 'Ancora Vino,' four other food and beverage businesses have moved into the building that seats about 200 people. You now have your choice of Bibo's Little Italy Pizza, Birre by Pour Decisions Taproom at the front, Salumi Bar, and Torino Panino Italian Deli. "The fact that you can order from any register and sit anywhere can be great for the family coming in for dinner, the group coming in after a game, or the county worker that's down the street that's stopping by for lunchtime. I think the fact that we're offering a wide variety is huge," Joe Nguyen, co-owner of Birre by Pour Decisions, told the Silicon Valley Business Journal.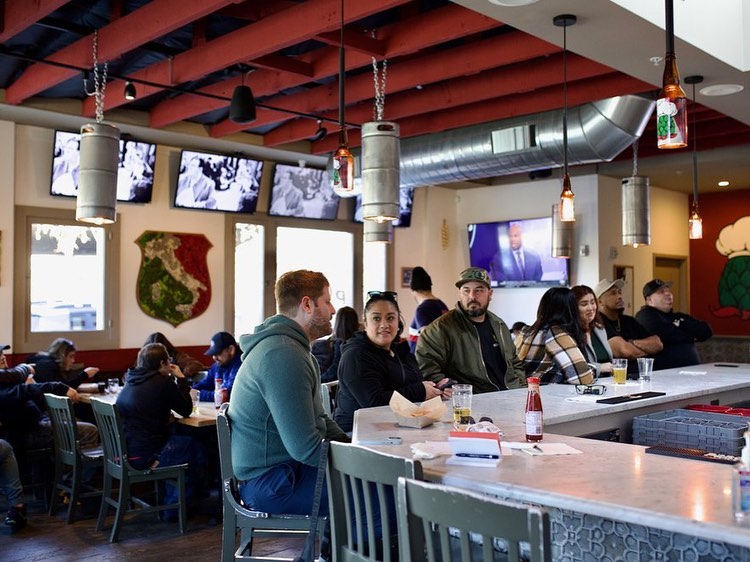 Photo Credit: Little Italy San Jose/Facebook

Birre By Pour Decisions is a craft-beer taproom that focuses on beers that are made locally. It also sells ciders, seltzers, and kombuchas. Bibo's NY Pizza, which also has a location at 1431 Bird Avenue in San Jose, is serving up thin-crust New York-style pizza, along with wings, fries, salads, and gelato. You can also pick up your favorite charcuterie offerings from Salumi Bar, which has cured Italian meats and cheeses that you can enjoy with wine or without. There's also the sandwich shop Torino Panino Italian Deli that serves subs and salads while also offering a retail area with items straight from Italy. According to an Instagram post, the Littlest Little Italy is open from 11:00 a.m. to 9:00 p.m. Wednesday Through Sunday. It's closed Mondays and Tuesdays.