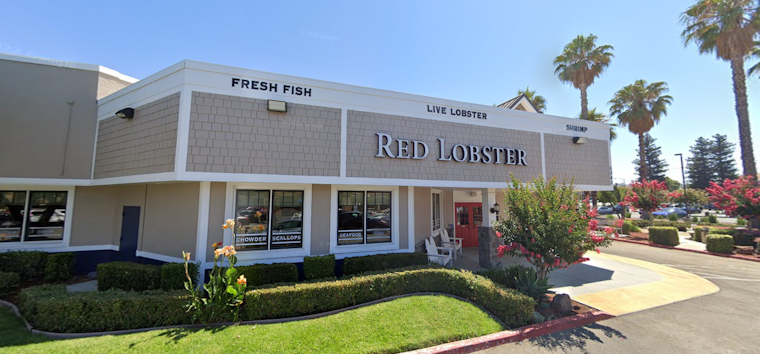 Published on March 10, 2023
There's now one less option to grab Red Lobster's Cheddar Bay Biscuits in the South Bay. One of the San Jose locations of the iconic seafood chain has closed after nearly 40 years in business. The restaurant at 5343 Almaden Expressway between Blossom Hill Road and Highway 85 has closed down for good. The exact reason for the closure has not been released, but it is safe to assume that it had to do with the company's sagging sales numbers last year. According to Restaurant Business, Red Lobster lost $15.3 million during the third quarter, which was nearly $5 million over what it had predicted. Red Lobster has more than 670 restaurants around the world. Eight of them have closed in the U.S. in the past few months due to a lingering slowdown of customers that first started during the pandemic, according to U.S. Sun.
In a statement to the Mercury News, "We made the incredibly difficult decision to close our restaurant at Almaden Plaza. Management teams and team members were given the chance to relocate to other Red Lobster restaurants whenever possible. In closing the location, we hope to .redeploy and add resources to other locations where we can continue our growth, whether it's by developing our people in a new way or offering more innovative food choices to our guests."
Red Lobster isn't the only seafood joint to fall victim to the pandemic in the immediate area. As Hoodline reported in July, The Fish Market restaurant, which is about a block or two away, also closed amid the COVID outbreak.
The other Red Lobster location in San Jose at 2040 Aborn Road is still open and is one of eight locations that are still serving customers in the Bay Area. The chain is owned by the Thai Union Group, which is a huge manufacturer of canned tuna. The performance of Red Lobster in the first quarter of this year will be a crucial test for the ownership group's future prospects in the brand. According to the Bangkok Post, Thai Union Group "is considering an exit from its loss-making Red Lobster unit less than three years after boosting its stake in the U.S. restaurant chain."