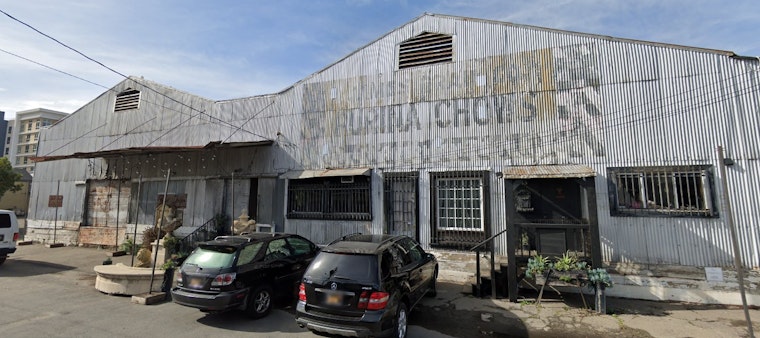 Published on May 04, 2023
There's a new weekly night market event in downtown San Jose that is bringing together artists, craft and antique vendors, music, food trucks, and a beer garden, all at a funky old grain warehouse that's been transformed into a rustic yet modern event space. The events are called Midtown Immersive, and they're held every Friday at the James Grain Warehouse at 245 McEvoy Street, just west of downtown and about a block away from Diridon Station. The goal of the events is "to create space for the people of San Jose to join their hearts together and build their sense of belonging and connection to their neighborhood," the event website states.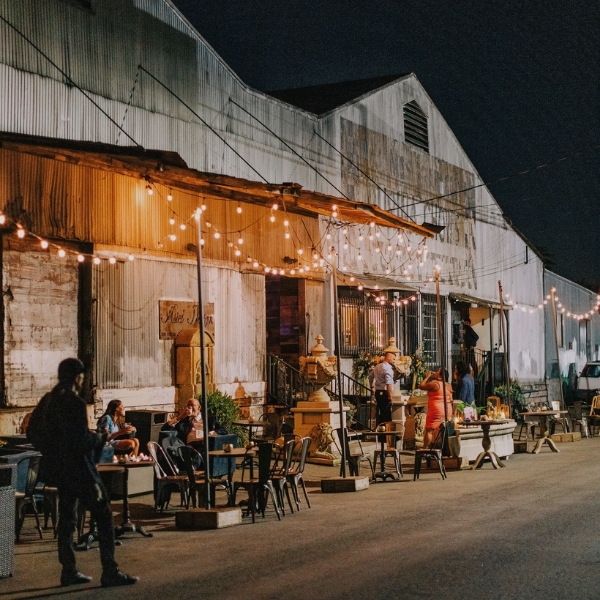 Photo Credit: The James Grain Warehouse/Facebook
Apparently, the first Midtown Immersive event on April 28th had a tame party-like atmosphere with chic flea market vibes. The Mercury News reports that on the opening night, "artist Francisco Ramirez worked on a painting in front of the crowd as a DJ played tunes, people sold "San Jose" T-shirts, jewelry and comic books. There was a flower bar, where you could put together your own bouquet, and even San Jose's famed Antiques Colony had a few tables featuring an array of items for sale."
Event planning company Asiel Design, a San Jose event company owned by Jonathan and Linnae Gomez, has been using the James Grain Warehouse for private parties, weddings, and corporate functions for the past few years. When the opportunity popped up to throw a weekly artist-minded night market event, they jumped all over it. "This has been a dream of mine to get this space going for about ten years. At night, it's beautiful," Linnae Gomez told the Mercury News. The events are being funded by San Jose's Abierto program, which was a way to spur the creation of artistic events in the city after the pandemic.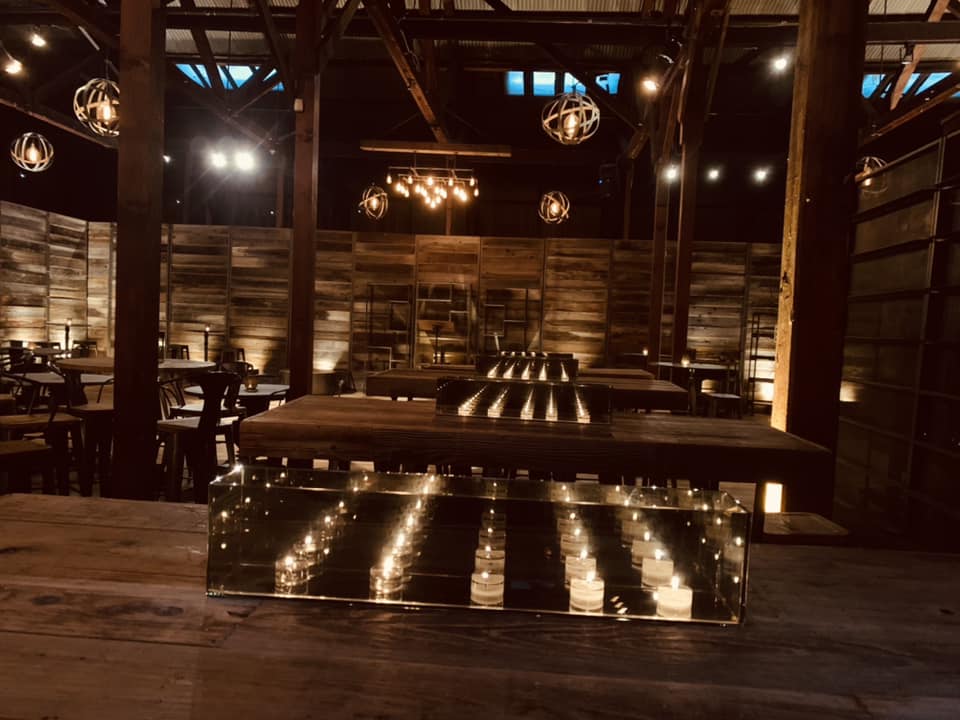 Photo Credit: The James Grain Warehouse/Facebook
The Midtown Immersive events happen every Friday until June 16th. The festivities get underway at 5:00 pm and wrap up around 9:00. Expect to see food trucks from Moveable Feast, live music or DJs supplying the tunes, and various artists and vendors doing their thing. Follow the James Grain Warehouse Instagram page for updates on the weekly lineups.