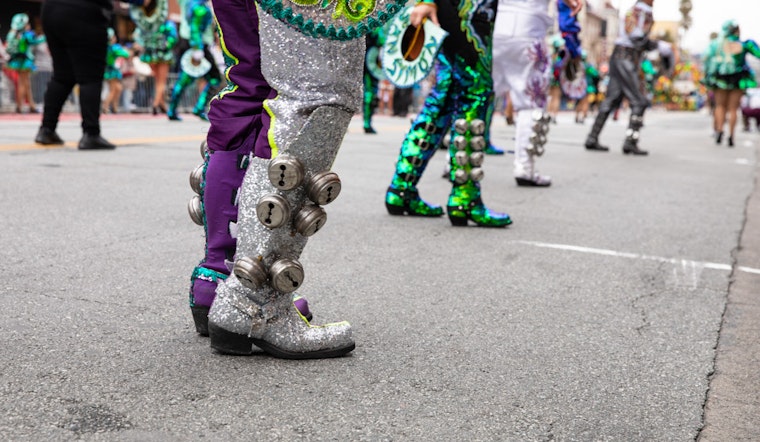 Published on May 29, 2023
Salsa, samba, and a host of other Latin rhythms reverberated throughout the Mission District this weekend as locals and visitors alike converged to celebrate the 45th Carnaval. The free annual, two-day festival takes place each Memorial Day weekend and culminates with Sunday's Grand Parade.
Organized by the Cultura y Arte Nativa De Las Americas (CANA), Carnaval is the largest and longest running multicultural festival on the West Coast. It strives to educate the public about "the Latino, Caribbean and African Diasporic traditions of the Mission District and the San Francisco Bay Area".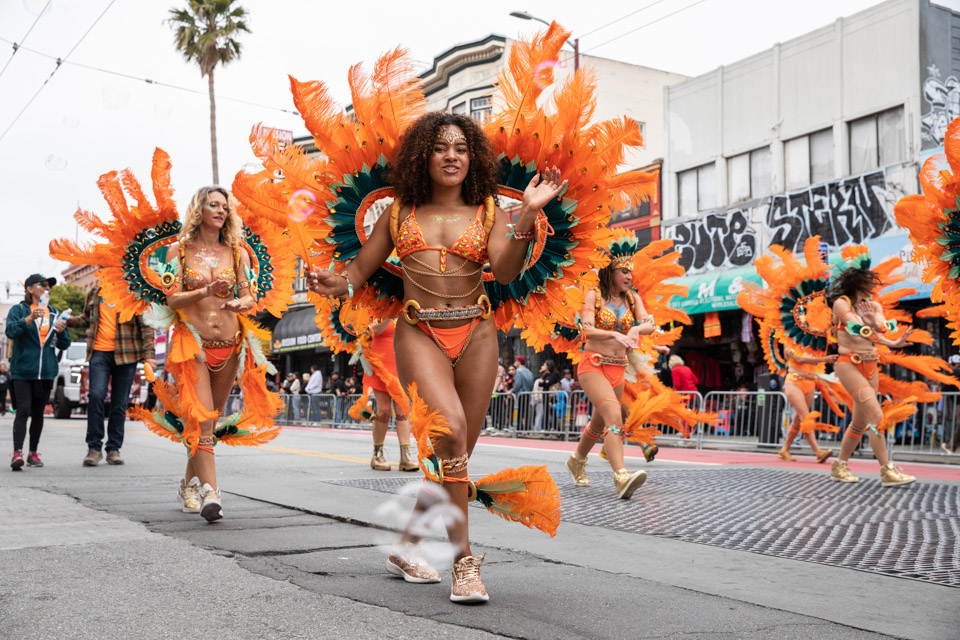 Esforço samba dancers during the parade. | Photo: Cheryl Guerrero/Hoodline
This year's theme, "45 Years of Music & Movement", was chosen to pay homage to the artists that have shaped the multicultural celebration over the years.
"Artists in our beloved Mission District gave birth to Carnaval in 1978," Executive Director of Carnaval San Francisco, Rodrigo Duran said via a statement, "with the belief that their passion for Latin, Caribbean and Afro-Diasporic music would unite people across ethnicities, nationalities, sexual orientation, gender, or religious beliefs."
Music is always plentiful throughout the celebration and Duran noted that "music [has] paved the way for Carnaval to thrive".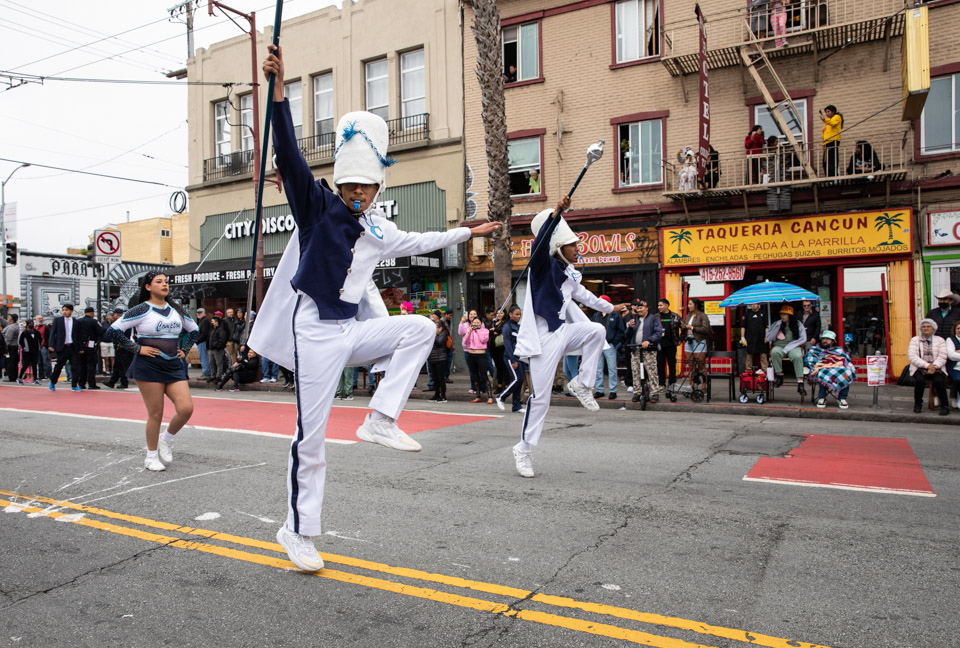 Compton High School Band performs during the parade. | Photo: Cheryl Guerrero/Hoodline
The festival takes place over two days and encompasses 17 blocks in the Mission. This year it included arts, crafts, food vendors, a skate park, a lowrider car show, a gaming pavilion, and a community-led cannabis garden. It also hosted five main performance stages, including an LGBTQ stage.
Sunday's main event is the Grand Parade, which covers over twenty blocks and hosts performers from around the Bay Area and beyond.
The 2023 Grand Marshal was Miguel Angel Martinez Perez. Martinez Perez was honored at Carnaval after passing away earlier this year. Together, with his wife Irma Martinez-Alvarado, he co-founded Xiuhcoatl Danza Azteca which has been a constant presence at memorials, protests, and celebrations throughout the city, including at Carnaval. The Aztec dance group has participated in the festival since 1993, and always opens the Grand Parade with a blessing.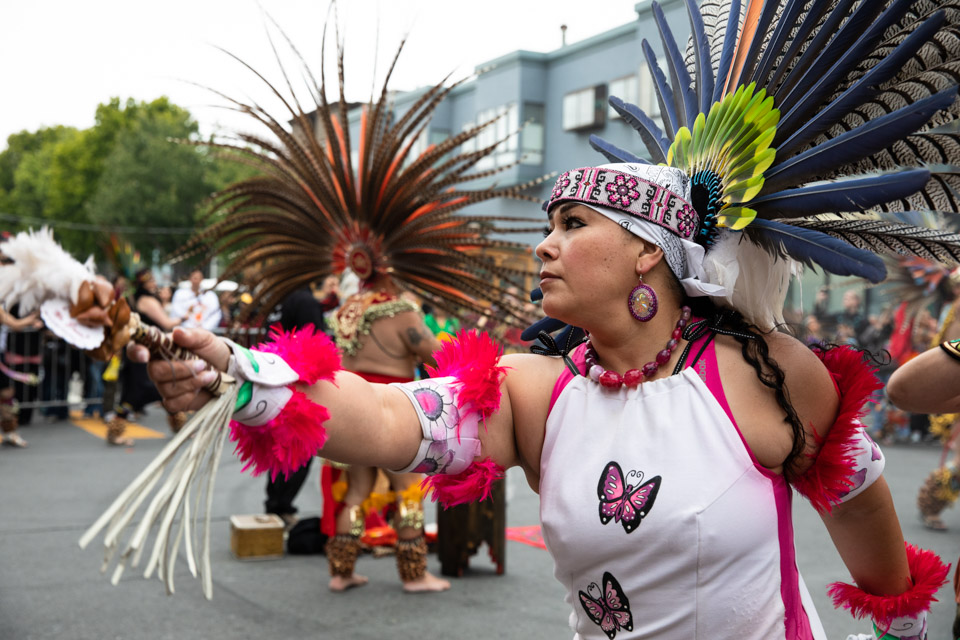 Xiuhcoatl Danza Azteca prepares before the start of the parade. | Photo: Cheryl Guerrero/Hoodline
Energy was high for this year's parade, which featured a 60-contingent line-up. The colorful procession included floats, and dancers and performers representing the cultural backgrounds of Cuba, Colombia, Nicaragua, Peru, Brazil, Mexico, and more.
Here are more scenes from Sunday's festivities: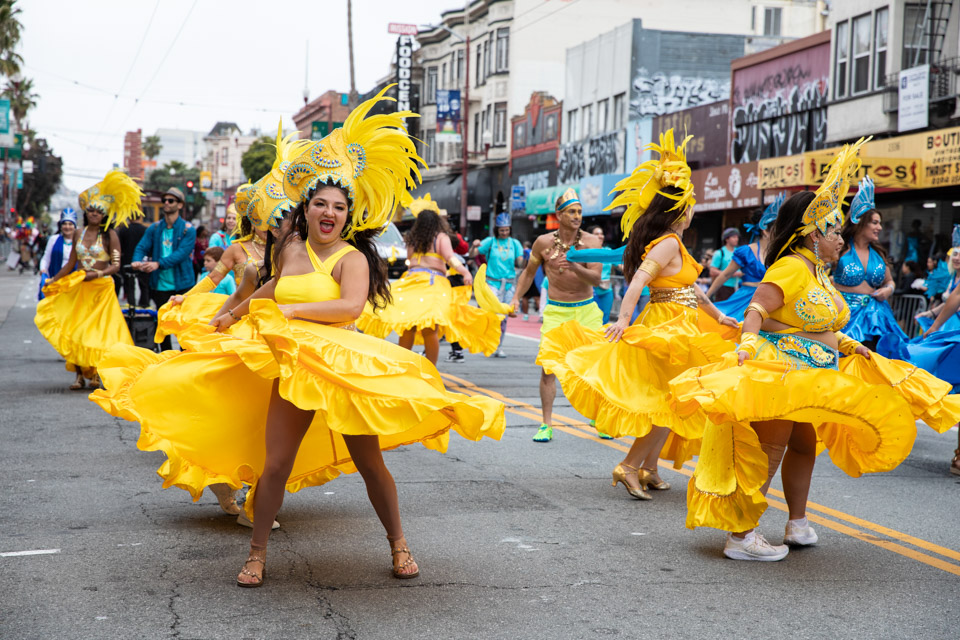 Cuba Caribe Carnaval group dancing on Mission Street.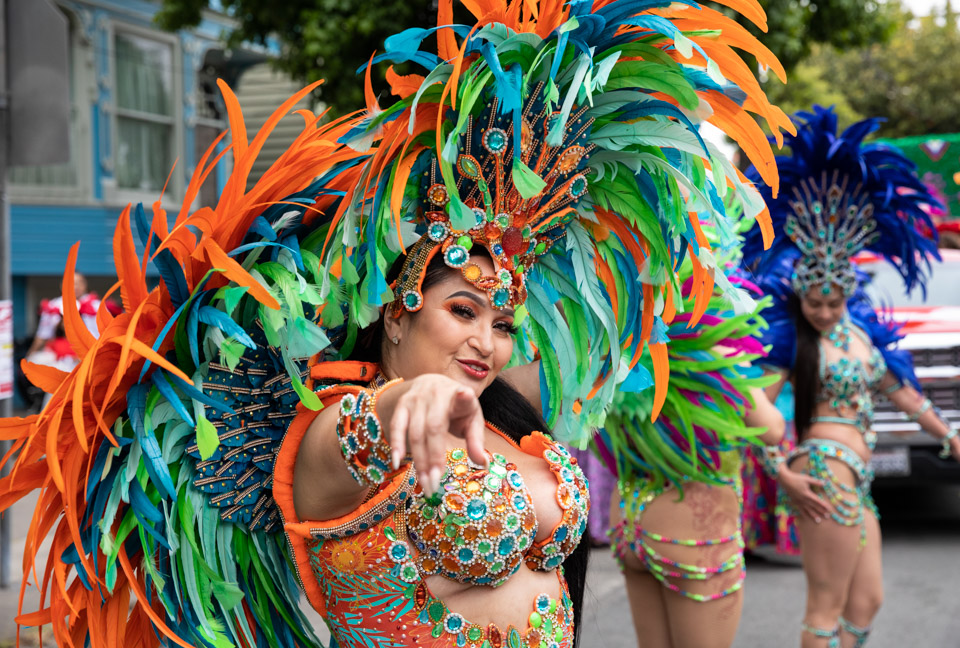 A Samba dancer before the parade.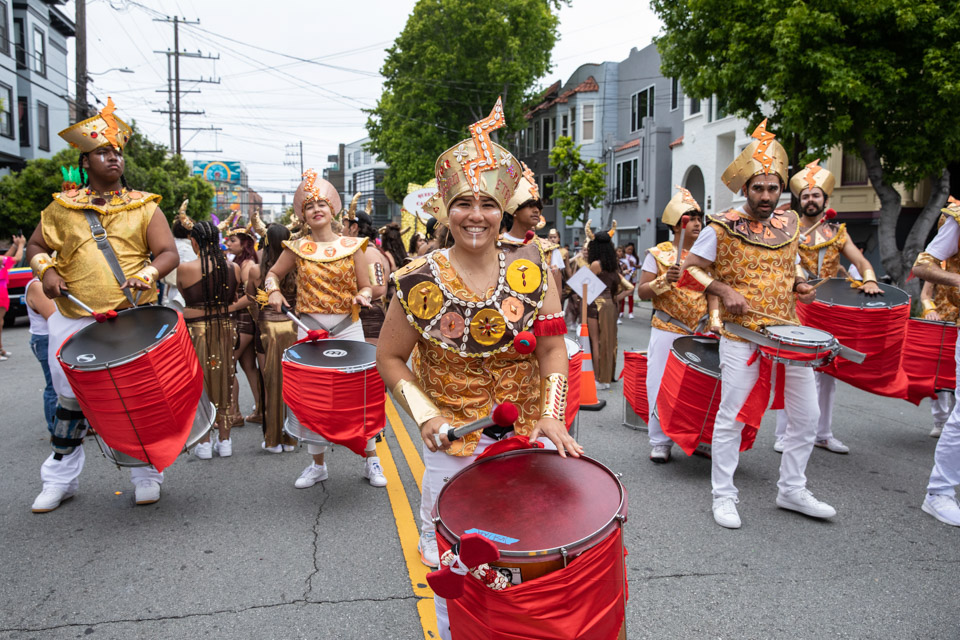 (l-r) Isabella Ramirez, Alejandra Ayala, and Liliana Martínez from Cathedral City Ballet Folklorico. The high school performance group traveled to the city to participate in Carnaval for the first time.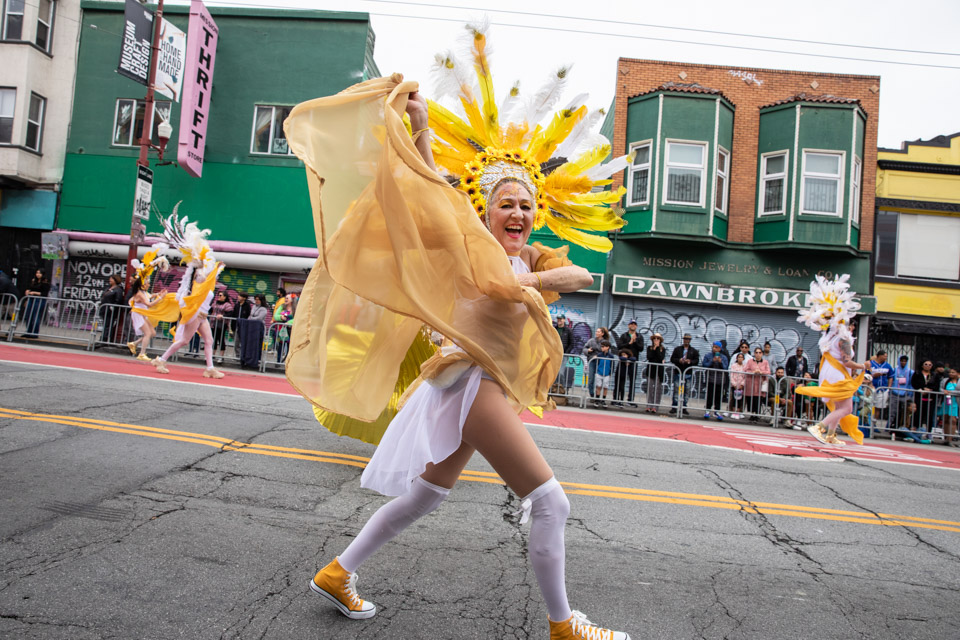 Mixtiso Latin Hip Hop group makes its way down Mission Street.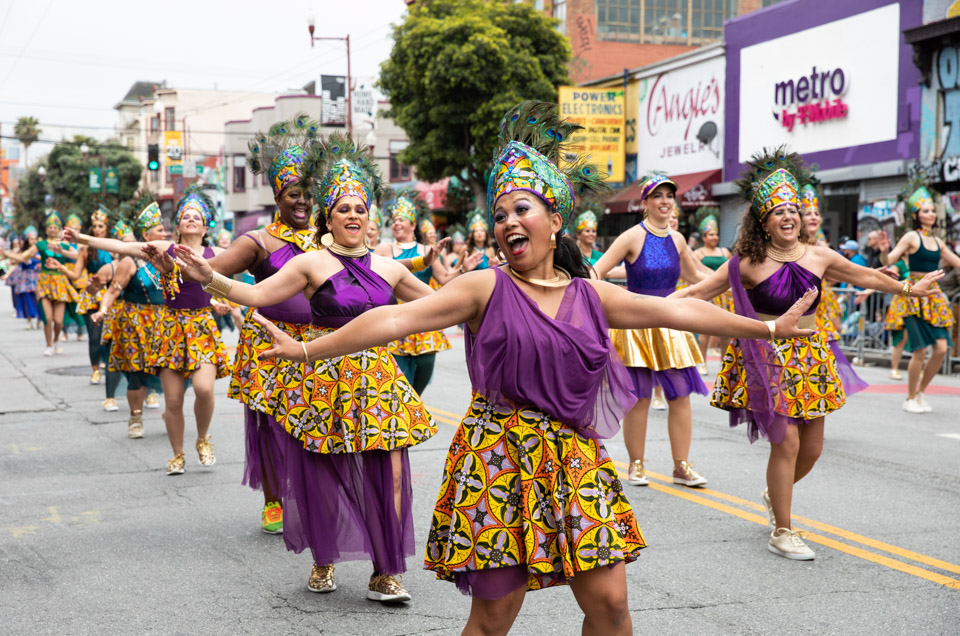 Latin Dance Grooves members.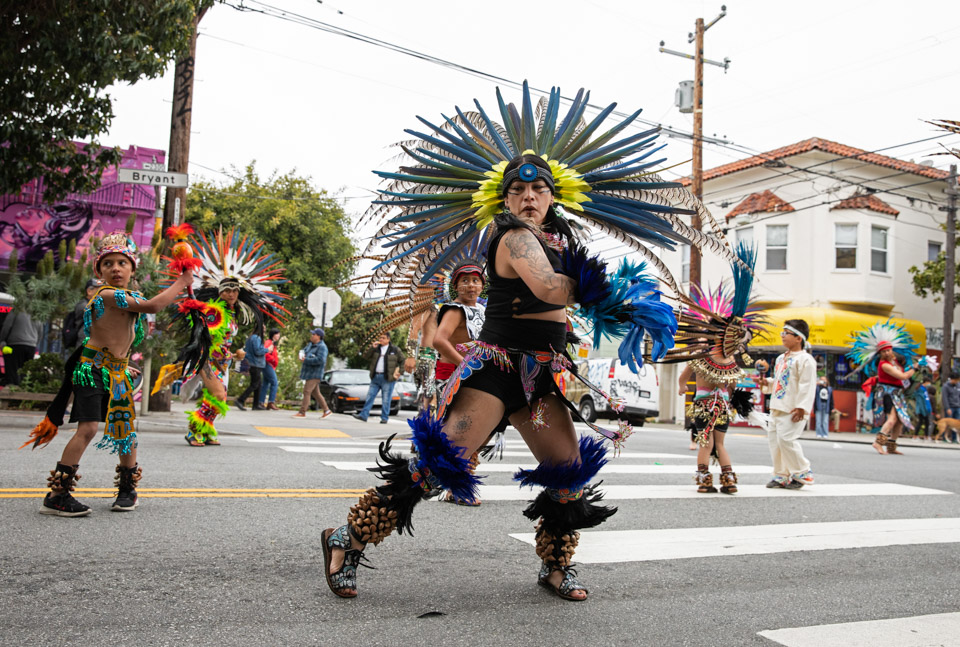 Esplendor Azteca Xipe Totec dances on Bryant Street before the start of the parade.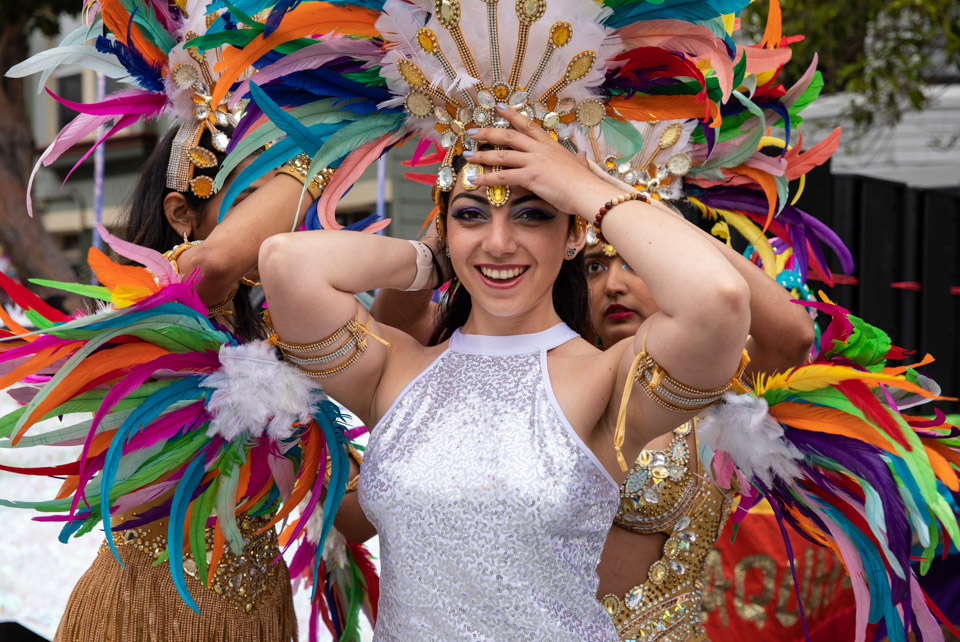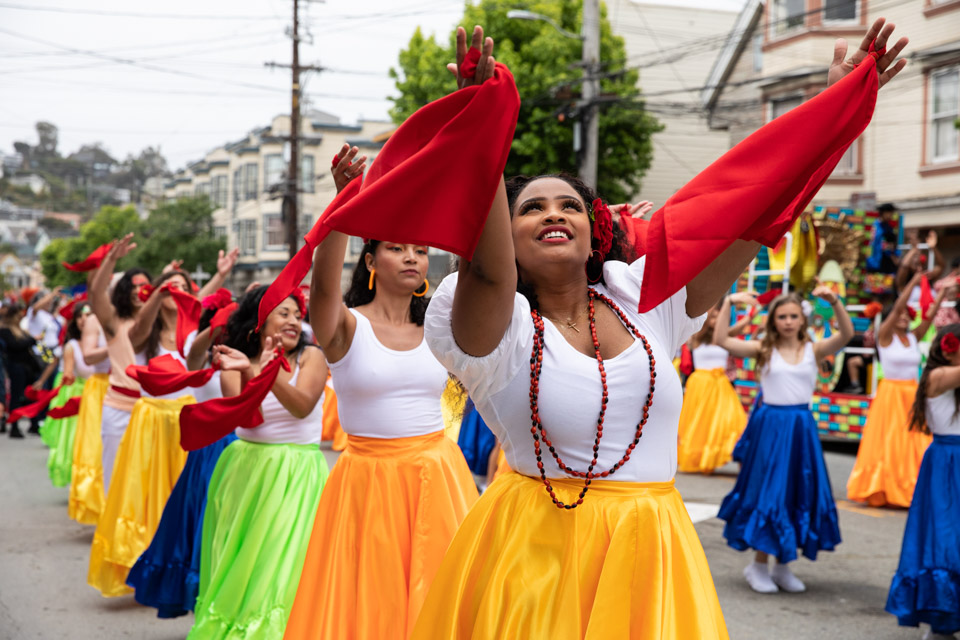 Tradicion Peruana Centro Cultural dancers.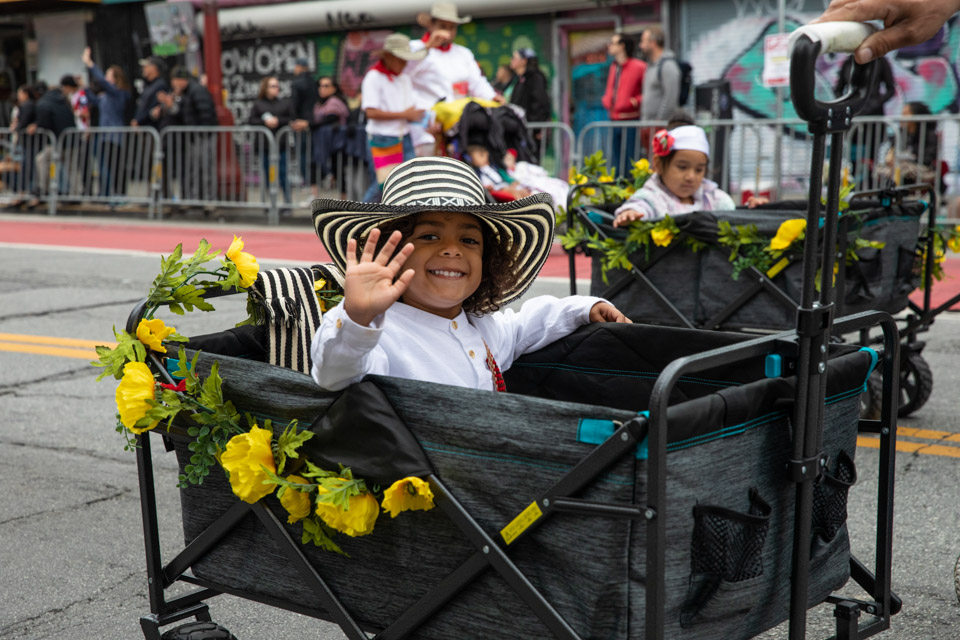 A young participant waves at the crowd.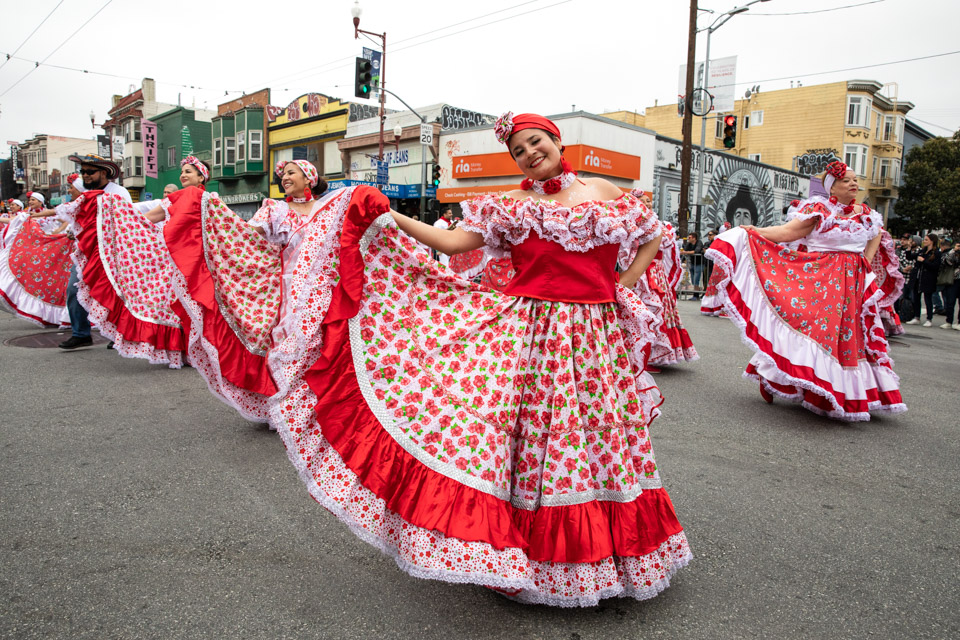 Performers from La Cumbiamba Colombiana.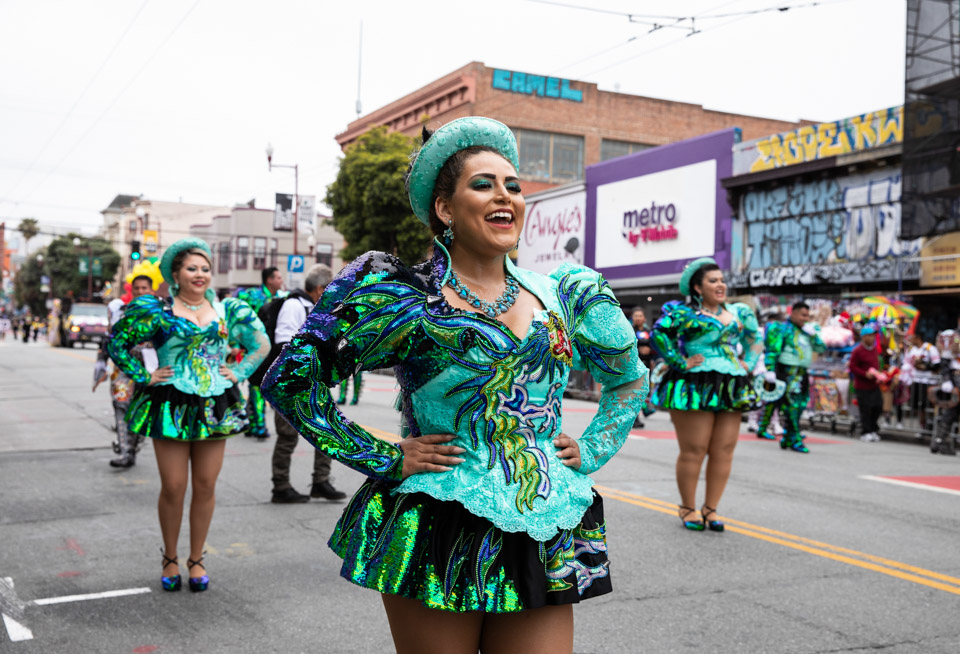 A folklorico group representing Bolivia.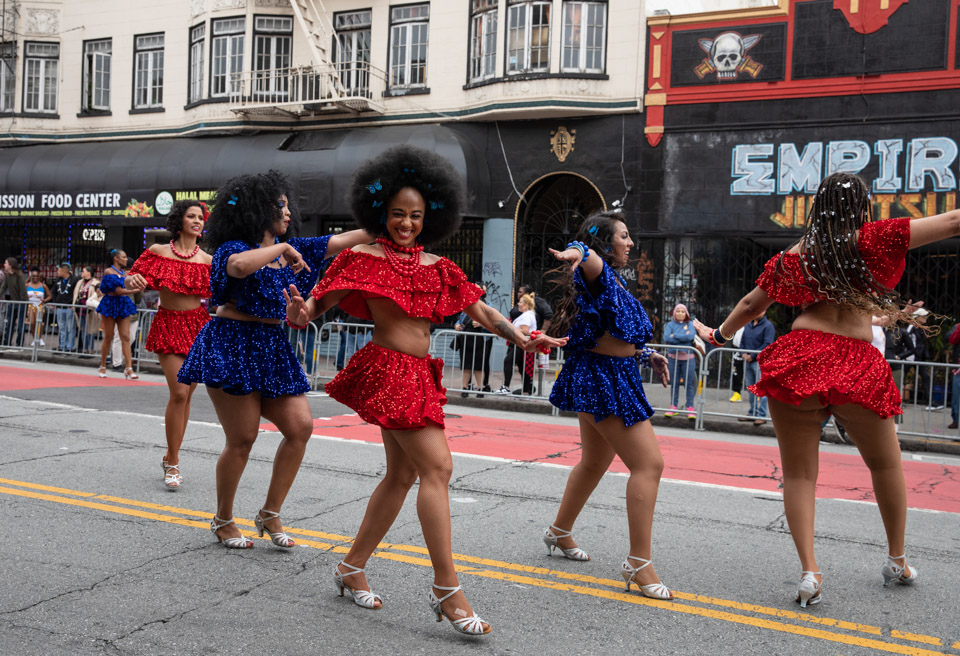 Part of the Bloco Ginga Brasil contingent makes their way down Mission Street.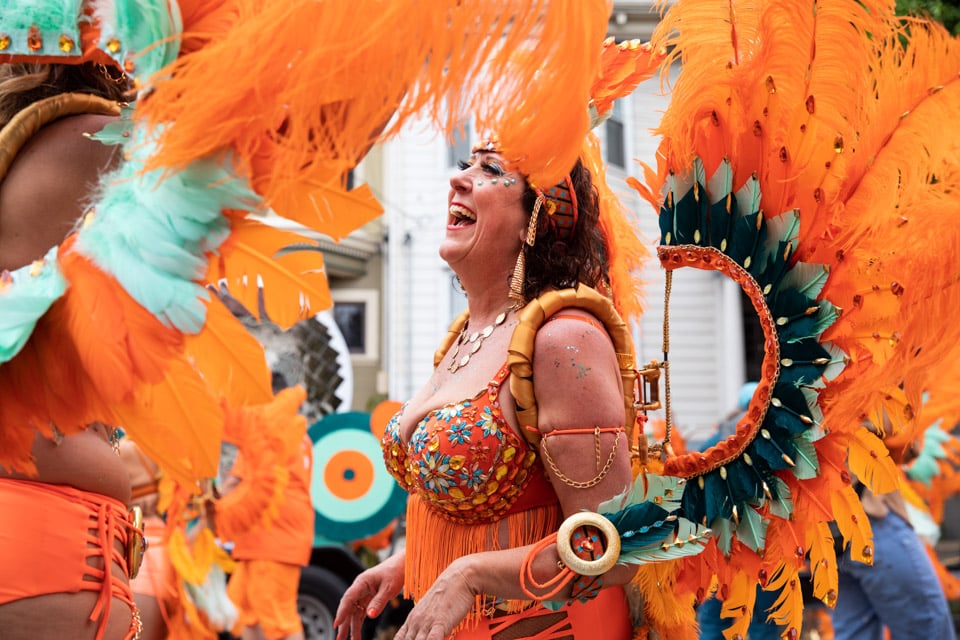 Samba dancers enjoy some downtime before the start of the parade.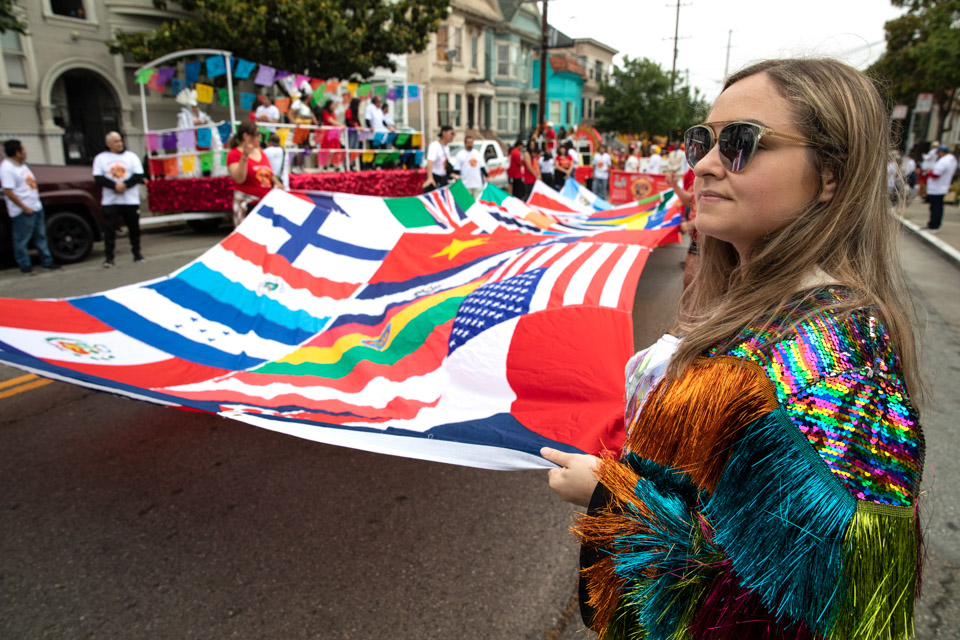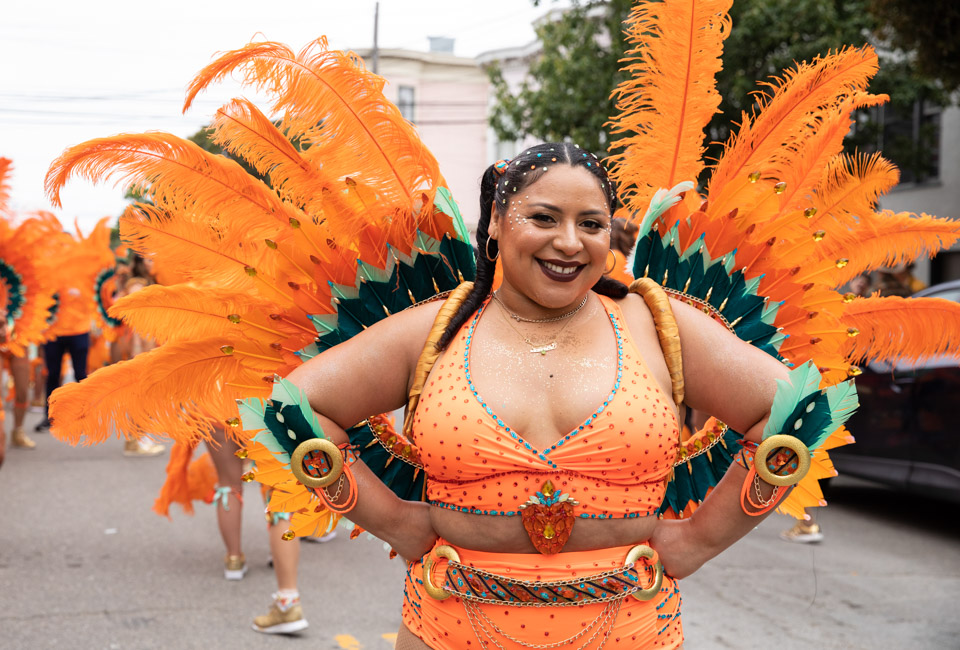 A member of Esforço poses for a portrait.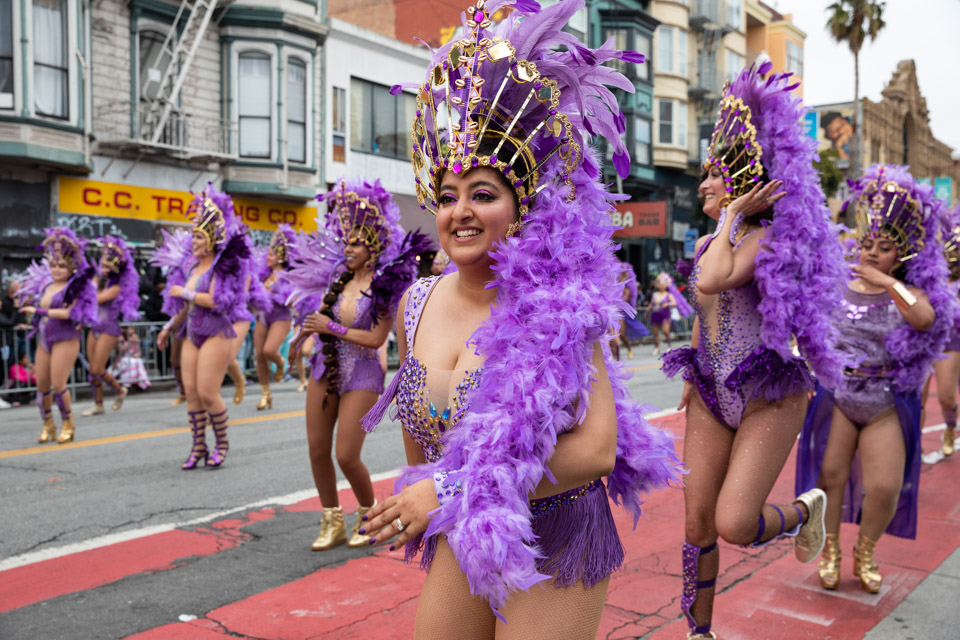 Dancers from Sambaxé.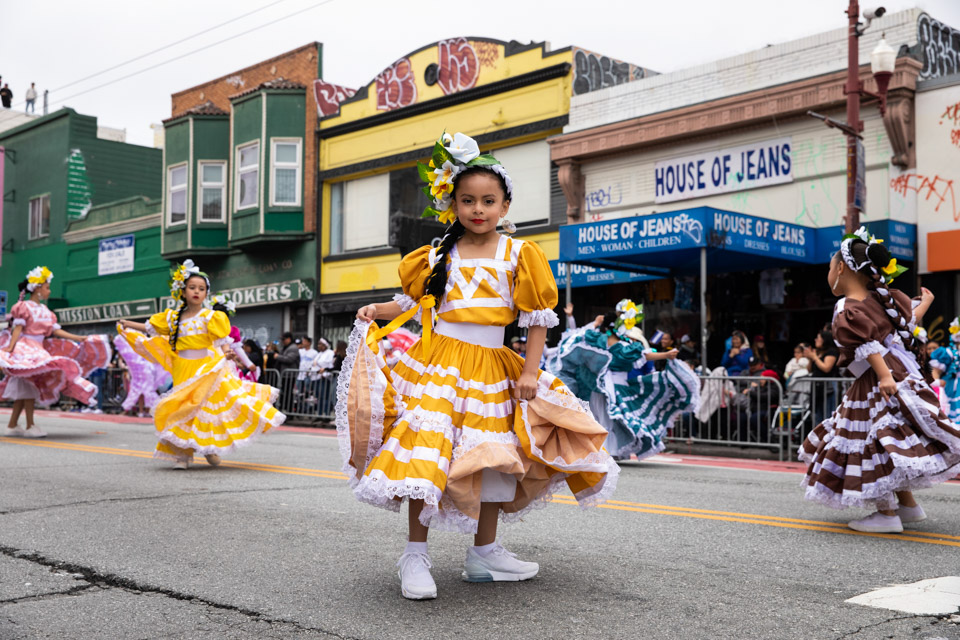 A young member of Chavalos Danzas.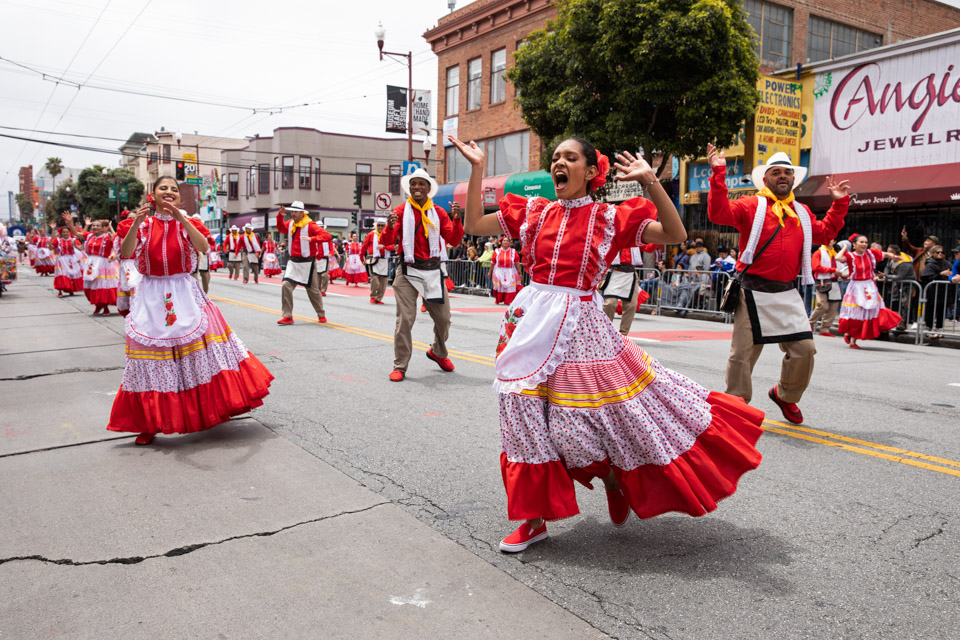 Mi Tierra Colombiana performs during the parade.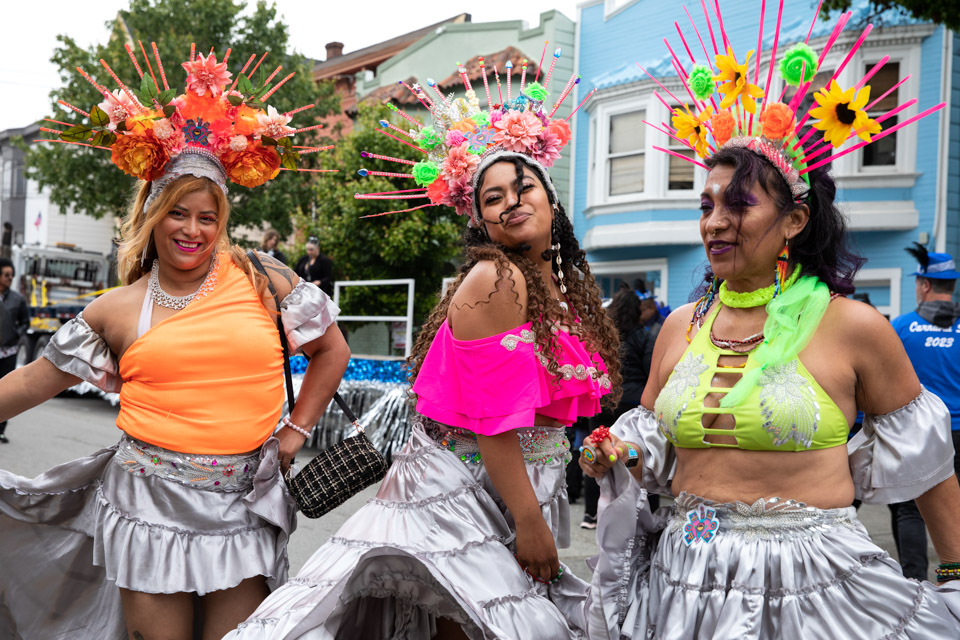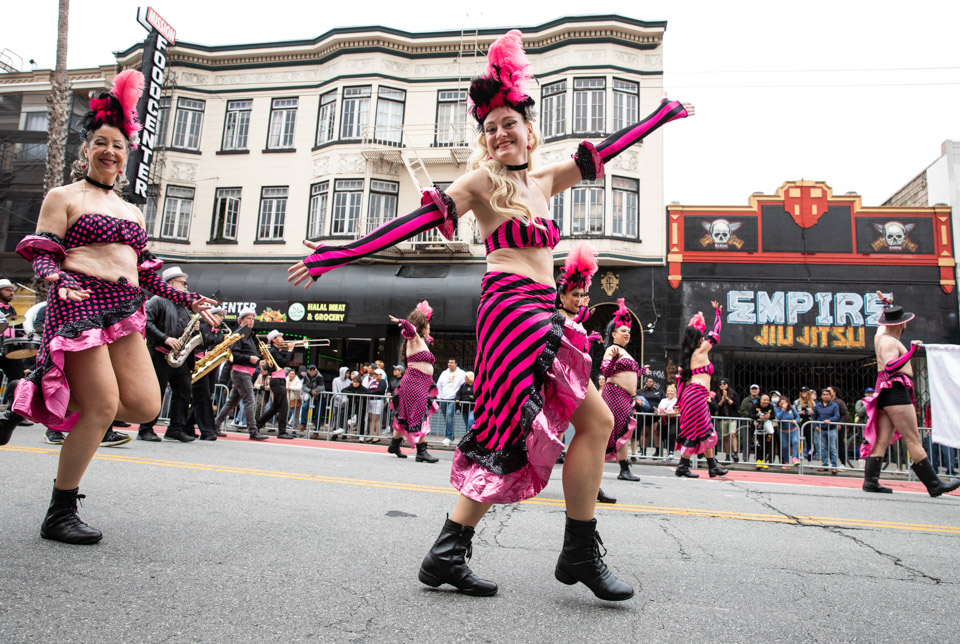 Showgirls from Hot Pink Feathers.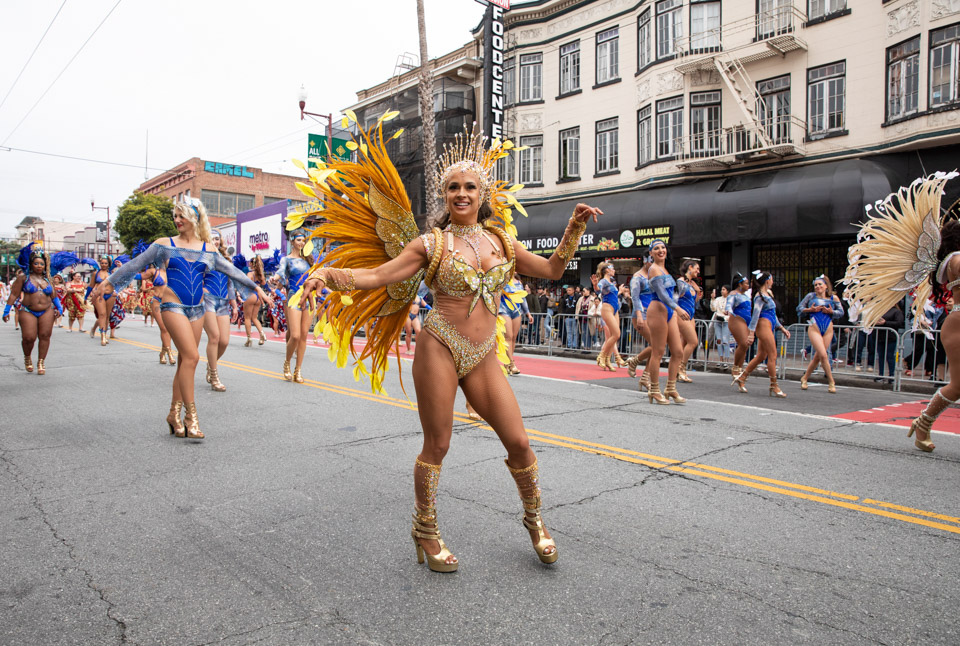 Samba dancers perform during the parade.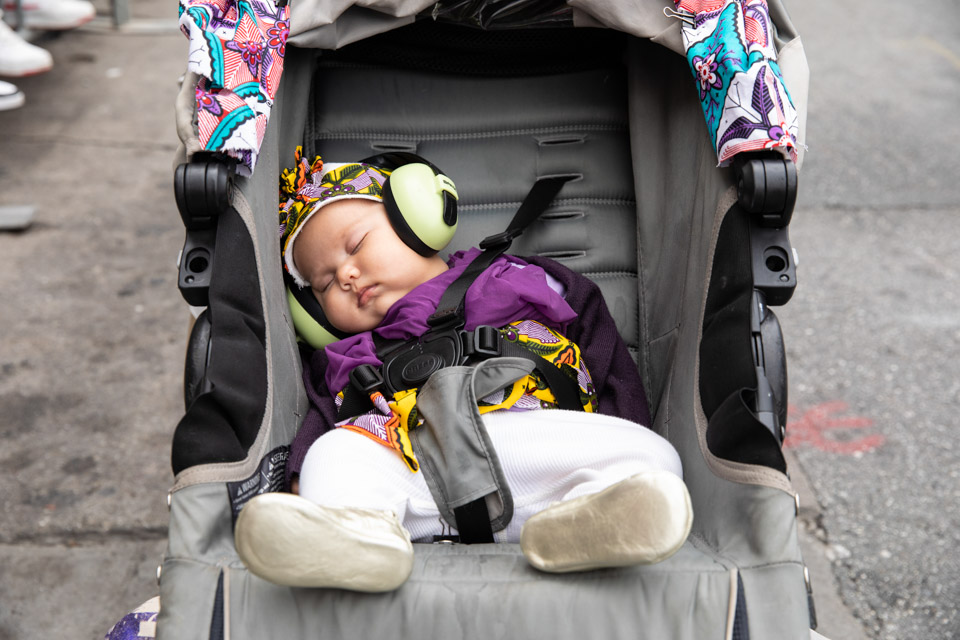 Until next year...