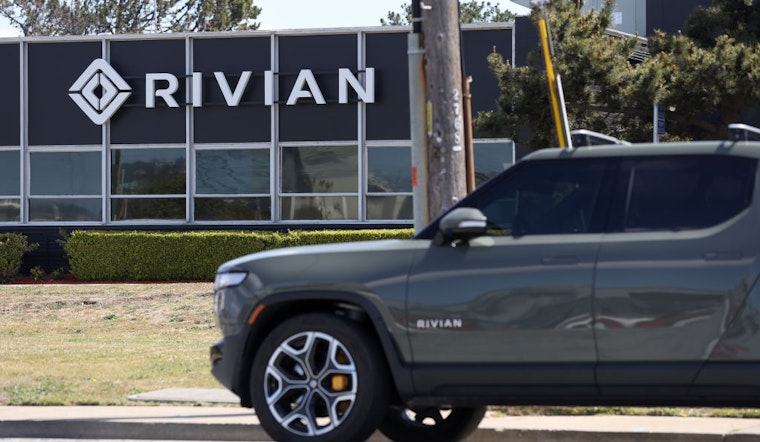 Published on June 08, 2023
Following the recent news about Google's ambitious plan to offload a noticeable 1.4 million square feet of office space in the Bay Area, another company seems to be joining the trend: electric vehicle (EV) maker Rivian. Rivian is reportedly looking to sublease a massive 353,653-square-foot industrial space in the Bay Area that it has leased for less than a year, according to SFGATE.
The said property, located at 25500 Clawiter Road in Hayward, consists of two buildings that were marketed for warehouse or distribution purposes. The buildings, with 121,020 square feet and 232,633 square feet, were listed earlier this spring by commercial real estate broker Cushman & Wakefield. The property, named LogistiCenter @ 92, is being developed by Dermody Properties and is expected to be completed by the end of the year.
Rivian, the Irvine-based EV manufacturer backed by Amazon, has faced various challenges in recent months, including laying off 6% of its workforce in July after already cutting the same percentage of its staff at the beginning of February. Rivian's stock has declined 89% since it went public in November 2021, and owners of its vehicles only qualify for half of the federal government's new electric vehicle tax credit, making competition with other major companies like Tesla and Ford even stiffer.
While it remains unclear if Rivian's decision to sublease the massive property is driven by cost-cutting measures or a change in the company's Bay Area distribution strategy, it is worth noting that the company has been actively working to conserve cash this year, as mentioned in a San Francisco Business Times article. However, it was also highlighted that leased or owned property was not listed as one of the primary contributors to the company's research-and-development costs in regulatory documents filed at the end of last year.
The recent trend of companies, such as Rivian and Google, shedding significant amounts of real estate in the Bay Area might be indicative of a shifting business landscape, especially with the emergence of a hybrid workforce post-pandemic. According to Hoodline, Google is looking to shed 1.4 million square feet of office space across seven Silicon Valley establishments to match the needs of its hybrid workforce. This scenario raises concerns about the potential impact on the region's struggling office market, as demand for office space continues to plummet, with less than half of San Francisco's downtown office workers having returned to in-person work.