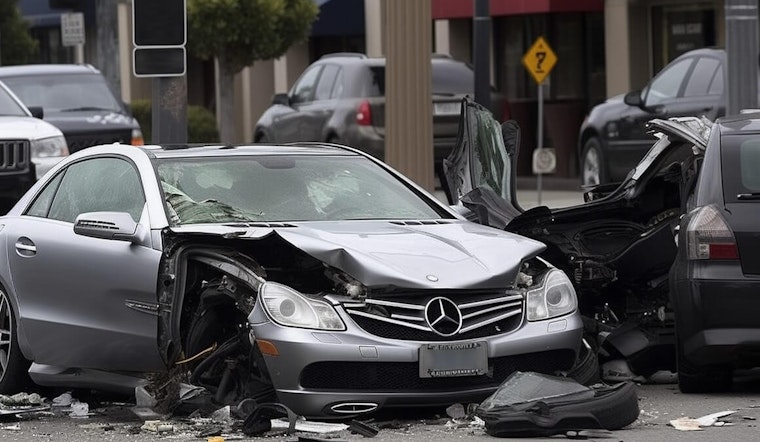 Published on June 10, 2023
The heartbreaking situation involving young twin girls Madison and Olivia, whose parents were killed in a suspected street racing crash in Redwood City, has now resulted in a civil lawsuit being filed for their benefit, according to NBC Bay Area. The twins are seeking justice after their lives were forever altered due to the reckless behavior of two drivers allegedly engrossed in an illegal street race.
The San Francisco Chronicle also reported that their parents, Greg Ammen and Grace Spiridon, lost their lives in November when their family car was struck by a vehicle driven by 18-year-old Cesar Morales. The lawsuit accuses Cesar Morales and 23-year-old Kyle Harrison of recklessly racing each other and causing the devastating accident. Moreover, the Morales family is being held accountable for allegedly allowing their son to engage in dangerous street racing activities.
In an emotional statement to NBC Bay Area, Mike Ammen, the twins' uncle, shared the daily struggles Madison and Olivia face, saying, "Physically, they're OK. Emotionally, they experience this every day, they have to live through the accident, which they both remember."
With the twin girls remembering the tragic incident every day, the family struggles to support them through their complicated grieving process. Day-to-day activities like sirens and other normal sounds can be overwhelming triggers for the young girls.
While the family seeks to hold those responsible for Greg and Grace's untimely death, the criminal aspect of this case is still moving through the court system. Both accused drivers face charges of second-degree murder, racing on a public highway, and engaging in a speed contest.
Further complicating matters for the Ammen family, one of the suspects, Cesar Morales, was a juvenile at the time of the accident, which introduces additional legal challenges and considerations. The family is pushing for the juvenile suspect to be charged as an adult. San Mateo County District Attorney, Steve Wagstaff, has not yet made a decision on whether Morales will be charged as an adult or not.
Following the devastating incident, a GoFundMe page was set up by Grace's sister, Lisa, to raise funds for the twins' future needs, garnering significant support with over $560,000 raised. The donation page lovingly describes Greg and Grace as "outstanding people and lights of love, support, and inspiration to countless friends, family, co-workers and their community."