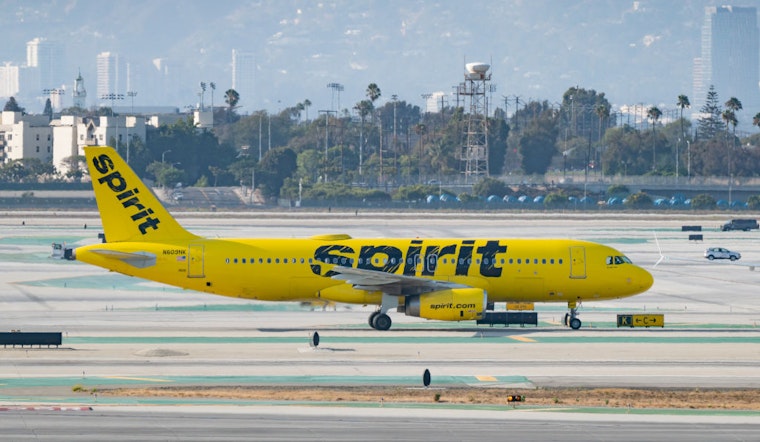 Published on June 07, 2023
San Jose Mineta International Airport (SJC) has welcomed a new airline to its roster, as low-cost carrier Spirit Airlines begins its service from the Silicon Valley hub. But before you get too excited, remember that Spirit ranks among the world's worst airlines, according to a study from 2022. Maybe those low fares will make you overlook any potential shortcomings?
As reported by the Silicon Valley Business Journal, Spirit Airlines is now offering two daily flights to Las Vegas and one daily flight each to San Diego and Dallas Fort Worth International Airport from SJC. To celebrate the launch, the airline is offering one-way fares as low as $39 per person. According to John Kirby, Spirit's vice president of network planning, the carrier aims to make it easier for Silicon Valley travelers to discover the Bay Area with their affordable fares and young fleet.
For those looking to take advantage of Spirit's introductory fares, pricing starts at $39 one-way to Las Vegas, $59 for a one-way flight to San Diego, and $89 for a one-way to Dallas Fort Worth. The fare promotion runs through August 2, and to snag those low rates, travelers need to book their flights at least two weeks in advance.
With the addition of Spirit, there are now 12 carriers serving SJC. However, it's worth noting that Southwest Airlines remains the dominant player at the airport, accounting for the majority of flights and passengers. Spirit has already been operating out of Oakland, but they do not currently offer service from San Francisco International Airport.
As Business Insider reported in a 2022 study, Spirit and Allegiant Air were among the worst airlines in the world, with only Indonesia's Lion Air performing worse. The study considered factors such as on-time arrival rates, cancellation records, customer ratings, seat comfort, in-flight meals, entertainment, staff service, and luggage allowances. Spirit Airlines was considered the worst airline in the US by passengers in the 2022 American Customer Satisfaction Index survey, while Allegiant had the lowest percentage of on-time arrivals among US airlines throughout most of the year.
So, why are travelers still gravitating towards ultra-low-cost carriers like Spirit despite its notorious ranking? It boils down to the tempting fares and a no-frills approach that lowers operating costs – which is passed down to customers as savings. As one Allegiant official stated, "Our fares are 'unbundled,' meaning that the base fare does not include the cost of amenities such as checked baggage, in-flight entertainment, priority boarding, or seat selection."
While Spirit Airlines might not be everyone's first choice for air travel, the introduction of their service at San Jose Mineta International Airport offers an affordable alternative for those looking to explore the Bay Area and beyond. Just be sure to manage your expectations and prepare for a potentially less-than-luxurious flight experience!
But hey, we don't want to spoil your excitement in finally having a new airline option at SJC, right? So buckle up and enjoy your flight on one of the world's worst airlines (remember, it could be worse - it's not Lion Air). After all, you're saving some money, and who doesn't love that?