Published on July 03, 2023
A new ownership group with decades of combined Castro nightlife experience will soon be opening a bar and nightclub in the former Harvey's space at 500 Castro St.
Beaux general manager and co-owner Joshua J. Cook, bar manager Alexis Lucero, and assistant manager Matthew Mello have joined forces and branched out to open the yet-to-be-named bar. They're joined by two financial investors: realtor Marco Carvajal and Beaux bartender Garrett Beighton.
In January we learned that longtime Castro restaurant and bar Harvey's would be shuttering after 27 years in the neighborhood.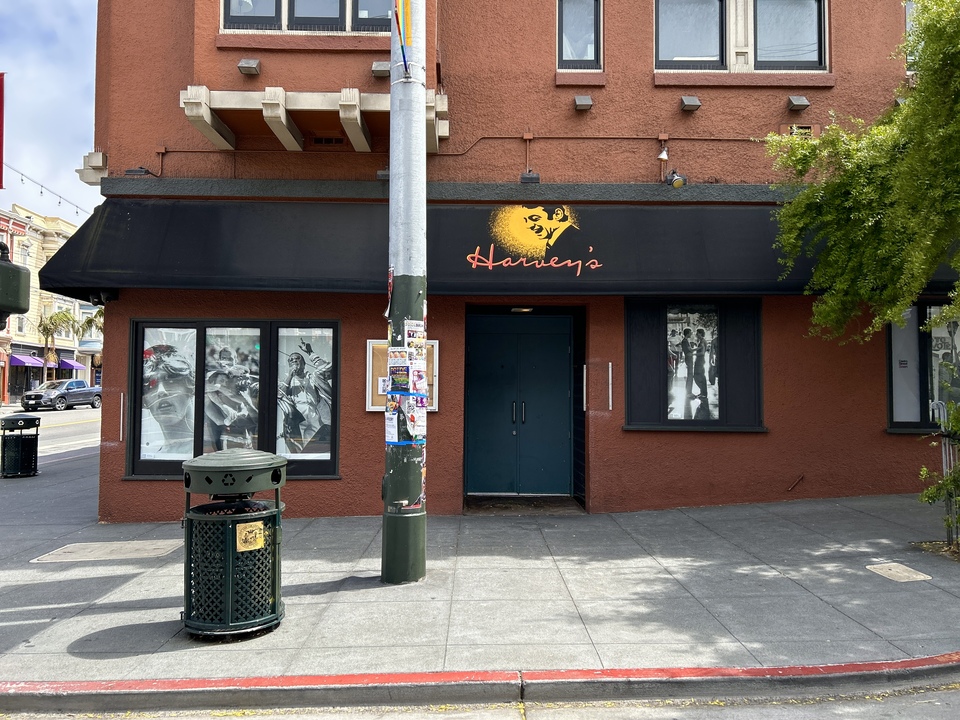 A new bar will open soon in the former Harvey's space at 500 Castro St. | Photo: Steven Bracco/Hoodline
The prominent space at the corner of 18th and Castro streets will come to life again after getting remodeled by the new team. They'll also be expanding the bar into the former Puff 'n Stuff space at 504 Castro St in order to accommodate more patrons.
"We are really excited to step out as three best friends that have managed and operated Beaux together since its inception and create a space for the Castro," said Cook. "We are happy and thankful to be a part of such an amazing neighborhood and nightlife community."
Cook comes to the project with about 20 years of nightlife experience getting his start producing events with drag performer and activist Juanita More and the late drag icon Heklina. Cook says that he really made a name for himself producing Big Top Sundays at Beaux, which just celebrated its 15th anniversary, and partnering with More on Bootycall Wednesdays at Q Bar.
It was at Q Bar where he met former co-owners Jeff Eubanks and Tim Eicher who eventually brought him on when they launched Beaux in 2013. Cook, Lucero, and Mello forged their friendship together during their past 10 years at Beaux.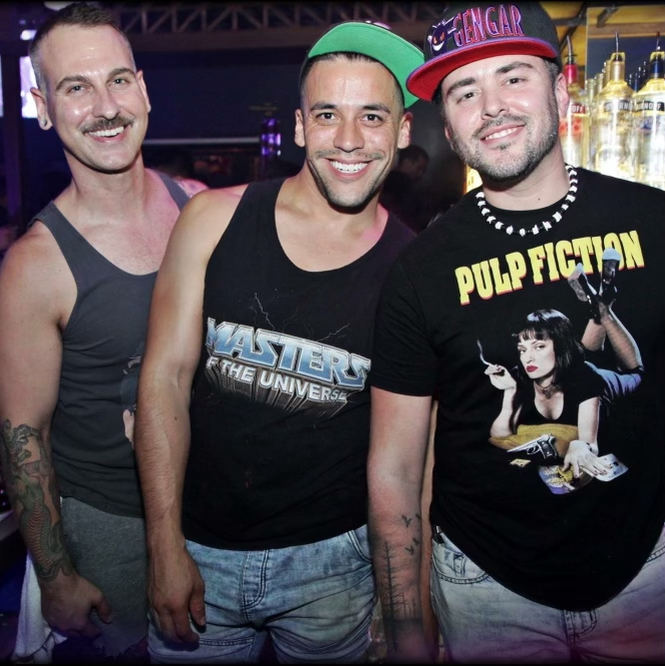 Joshua J. Cook (left), Alexis Lucero (center), and Matthew Mello (right). | Photo courtesy of Joshua J. Cook
"We are excited to create a space in one of the most iconic intersections in the world, for the community," added Cook. Cook says they've signed a 10-year lease with two five-year extensions and are currently working on transferring the liquor license from building owner Paul Langley.
While just in the beginning stages of planning and permitting approvals, Cooks says they are hopeful to open by July 2024.
"This space is our life passion," said Cook. "Everything we do is based around nightlife, community, and the Castro."
According to Cook, the full-service bar will serve lunch during the day and become an entertainment space open until 2 a.m. nightly.
"Our goal is open daily at 11 a.m. to cater to Castro residents and business lunch crowd," said Cook. "It's going to be a bar with a substantial, elevated bar bites menu."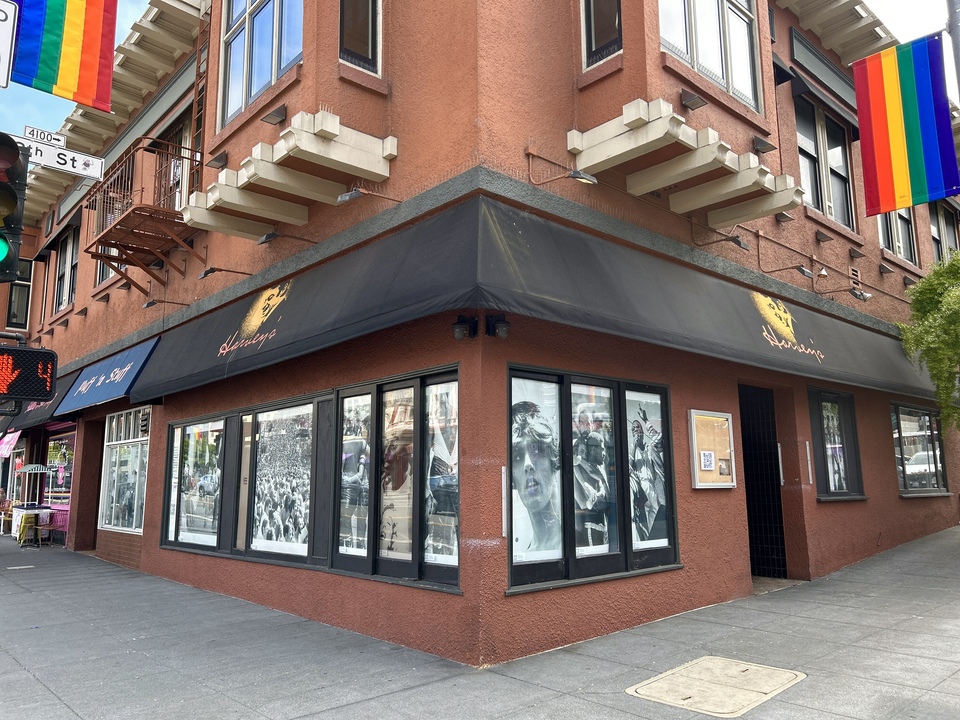 Art installation Castro Street Seen is currently displayed in the windows at 500 Castro St. | Photo: Steven Bracco/Hoodline
Cook emphasized that the new business will not be a restaurant. "It's more a bar that has great food," he said.
Cook pointed to many bars in the neighborhood including Hi Tops that have had success with over-the-counter service. Late-night food options will also be available.
The team is currently searching for a chef who will come in and create a full menu. "We understand that the food cannot be anything less than a priority," said Cook. "It's absolutely important to us that we create a great menu."
San Francisco-based architectural design company Gi Paoltetti Design Lab has been brought on to remodel the space.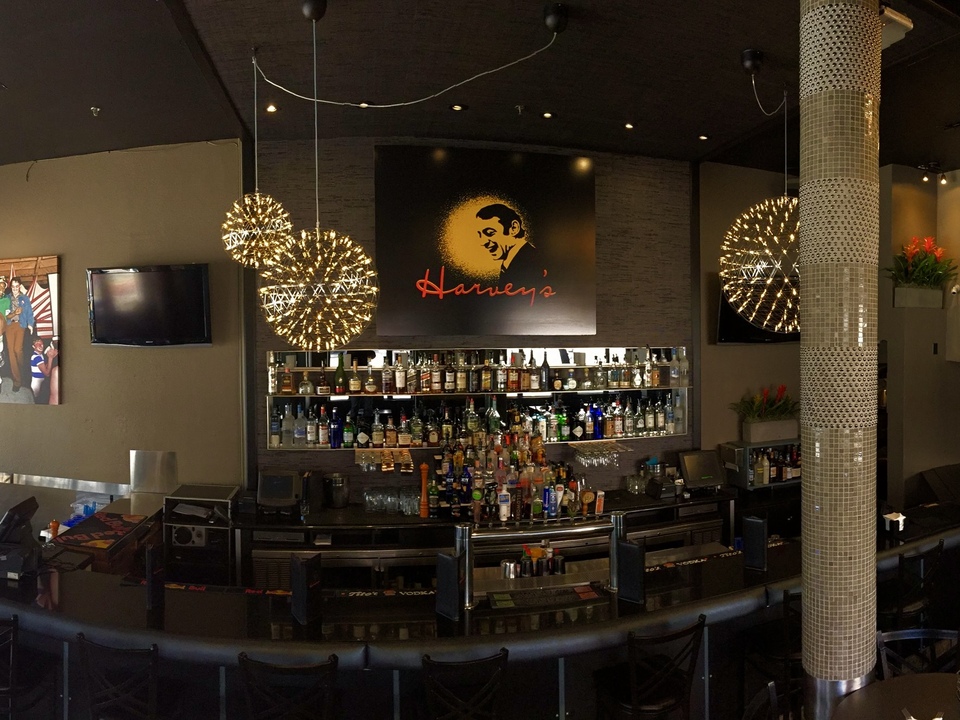 Inside the former Harvey's (2016). | Photo: Harvey's/Facebook
Harvey's long bar will be converted into a central square bar with room for a minimum of four bartenders. Additionally, they'll be knocking down walls, opening the floor, extending the ceilings, adding more bathrooms, and building a catwalk mezzanine in the 504 Castro St. space.
Capacity at the new bar is anticipated to be over 200 patrons.
Navigating the city's permitting and approvals process could take some time, says Cook. "We intend to obtain all necessary permits to be able to serve alcohol and entertain seven days a week until 2 a.m.," he added.
Cook said they plan to create something new that the neighborhood hasn't seen before while paying respect and homage to the past generations of the space as Harvey's and The Elephant Walk. "We look forward to doing that in a creative visual way," he said.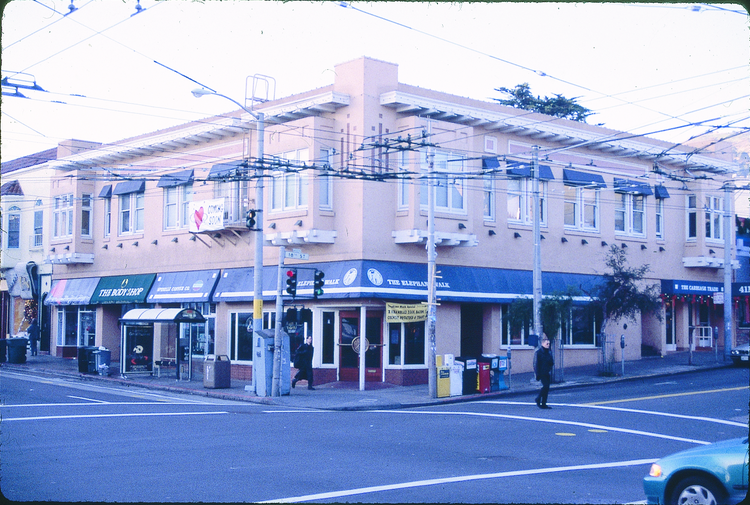 The Elephant Walk operated from 1974-1996. | Photo: Max Kirkeberg/SFSU
The restaurant and bar space was previously home to The Elephant Walk in the '70s and '80s. According to SF Gay History, the Elephant Walk was nearly destroyed by a fire in 1988. When Elephant Walk's lease expired in 1995, building owner Paul Langley declined to renew it and instead opened Harvey's in 1996.
Langley named the restaurant in honor of the late district supervisor and human rights leader Harvey Milk. Langley also owns SoMa LGBTQ+ leather bar Powerhouse.
"We hope to create a space that brings more foot traffic, attention, business, and community into the Castro," said Cook.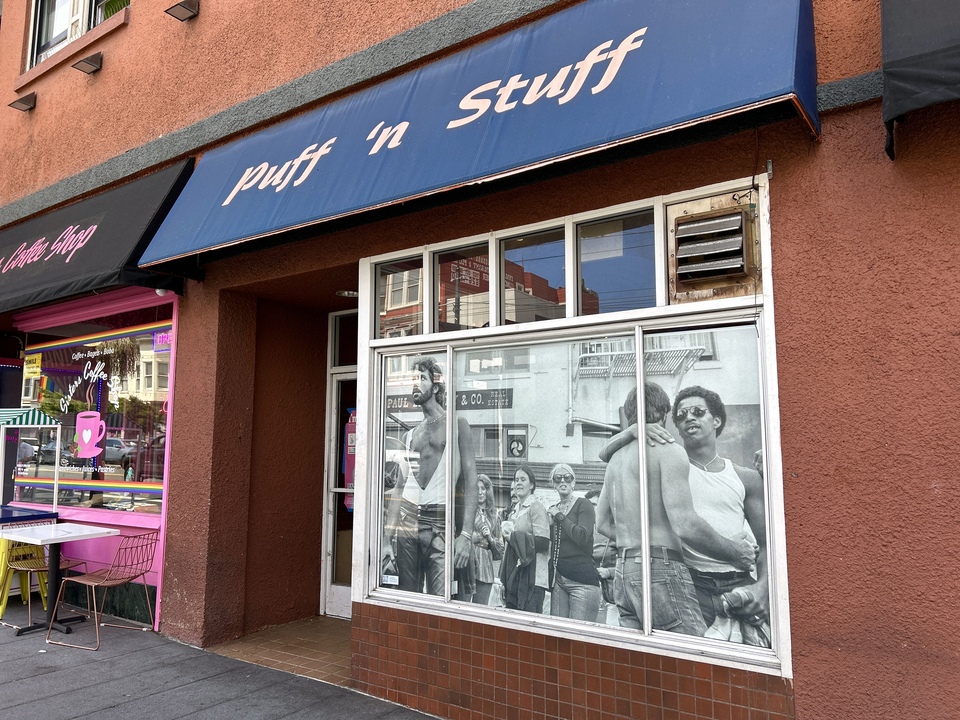 The new bar will be expanding into the former Puff 'n Stuff space at 504 Castro St. | Photo: Steven Bracco/Hoodline
On quieter nights of the week, Cook said events may include karaoke, trivia, bingo, open mic, and community fundraisers. Wednesday through Sunday events will include DJs, dancers, drag performers, hosts, and celebrities.
"We are focused on creating a fully inclusive and diverse environment that will be shown through programming, staffing, entertainment, and our community," said Cook.
"This is our love letter to the Castro and nightlife," added Cook.