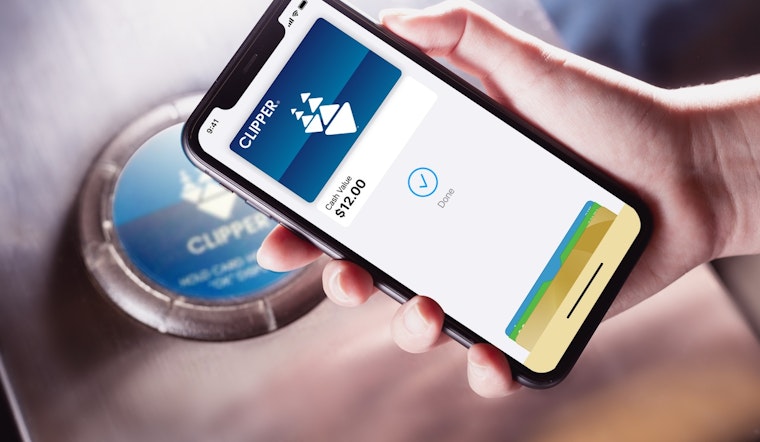 Published on August 10, 2023
Public transportation riders in the San Francisco Bay Area will finally be able to pay for their rides using major mobile payment platforms, as BART announced the transition to an open-loop payment system on their official Twitter account.
The ability to pay for BART simply by tapping a credit or debit card is in the works.

The next generation of Clipper will be rolled out in 2024 and includes "open payment" and transfer discounts.
This also includes Google and Apple Pay without needing a digital Clipper card. https://t.co/eUrOZOHNvI

— BART (@SFBART) August 10, 2023
This payment option is expected to be rolled out with the next generation of Clipper in 2024, providing users with a more straightforward, seamless payment method using credit or debit cards, Google Wallet, and Apple Wallet.
The distinction between open and closed loop mobile payment systems: Open loop mobile payment solutions, like what BART plans to adopt, permit users to pay at various locations through a single digital wallet (e.g. Apple Wallet). Users will not need to preload an account with funds, as their payment will be connected to a personal account, such as a credit card. On the other hand, closed loop mobile payment systems, as BART currently uses, require consumers to load money into a spending account linked to a payment device, similar to a gift card for a specific company.
The transition to an open payment system is expected to lower barriers for Bay Area commuters and make public transportation more accessible. A Twitter user praises the change, hoping that BART will now be able to focus on providing an improved transit experience overall. Open payment systems ultimately offer a more convenient option for riders, with the potential to attract additional users to Bay Area public transportation systems.
wow this is huge

BART is moving from a closed loop -> open loop payment system; this is going to lower the barrier for using public transportation in the bay and hopefully allow BART to focus on providing a better transit experience overall https://t.co/BaaLMVYOW9

— david is in san francisco 🌉 (@davidnjiang) August 10, 2023
Another significant feature of the upcoming Clipper upgrade includes transfer discounts, simplifying the fare system for users who rely on multiple modes of public transit. This change directly addresses former issues related to transferring between multiple transport systems, making the entire experience more enjoyable and manageable for commuters.