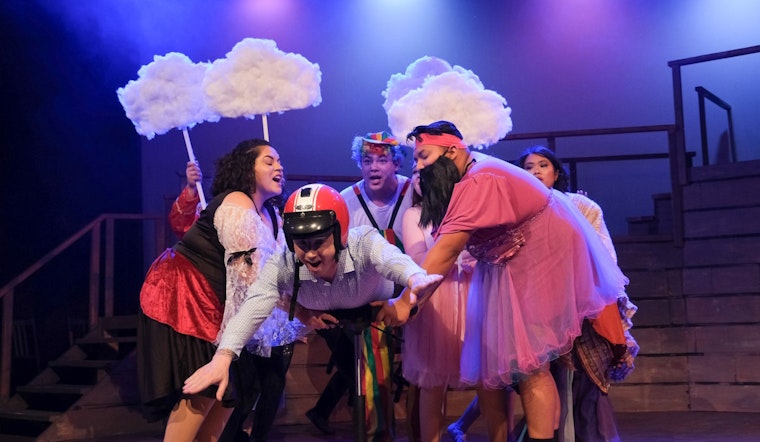 Published on August 07, 2023
The Coronado Playhouse in San Diego has announced its thrilling 79th season lineup featuring a variety of productions, ranging from classic plays and musicals to new and daring performances. The season sees a continuation of the playhouse's addition of Saturday matinees, a successful move aimed at giving patrons more options, as, according to former board president Barron Henzel, Sunday matinees almost always sell out.
The 2024 slate begins on January 12 with an eclectic mix of shows, such as romantic comedy "All Bark, No Bite," Shakespeare's "A Midsummer Night's Dream," and "Tuck Everlasting," a musical adapted from the well-loved children's classic by Natalie Babbitt. However, the season takes a darker turn with a revival of the chilling and award-winning Stephen Sondheim musical "Sweeney Todd, the Demon Barber of Fleet Street," scheduled for October 11 through November 3.
Continuing the slate are "Nine, the Musical," a story of a film director's midlife crisis and ensuing romantic entanglements, and "Exit, Pursued by a Bear," which presents a comedic take on a woman's quest for revenge against her abusive husband, according to The Coronado News.
Notably, the theaterl also introduces simplified ticket pricing, with all performances costing only $27, while the popular free Classic Series returns for a 28th year, giving audiences a chance to revel in Shakespeare's timeless works, as per a Coronado Playhouse announcement.
Keeping the tradition of offering high-quality community theater, Coronado Playhouse has selected a range of diverse and creative productions bound to entertain and inspire audiences from all walks of life. As season ticket renewals begin on August 1 for existing ticket holders and on September 1 for new subscribers, theater enthusiasts are encouraged to subscribe early to secure the best seats in the house, as single-ticket sales commence from October 1.
The playhouse, which remains dedicated to keeping ticket prices accessible, relies heavily on the generous support of its members and donors, ensuring that it remains a longstanding San Diego tradition since its inception in 1946.
The 79th season at the Coronado Playhouse promises an intriguing mix of productions, providing audiences with opportunities to experience beloved classics, enchanting fairytales, and even the darkest depths of human revenge through their thoughtfully curated slate of performances. As theatergoers eagerly anticipate the new season, the playhouse is set to continue its enduring legacy as a key player in San Diego's community theater world.