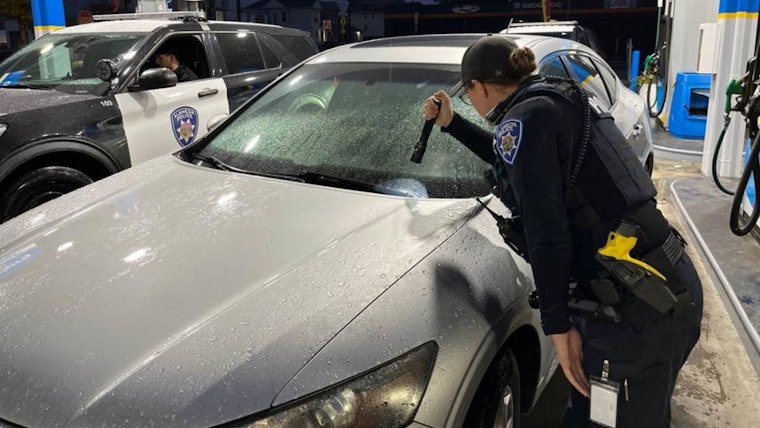 Published on September 22, 2023
On Tuesday, September 19, just after 9:00 p.m., Alameda Police responded to an incident in the 2900 block of Main Street, successfully recovering a stolen vehicle and arresting a man in connection to it.
Since September 9, this industrious evening patrol team has not only recovered six stolen vehicles but also made six arrests thanks to their resourceful use of technology, as reported in the Alameda Police Department post. They employed automated license plate reader (ALPR) technology to scour the streets, ensuring public safety and delivering justice to the affected parties.
ALPR systems, which involve mounting cameras on patrol cars or other strategically positioned locations, have the capability to read license plates at high speeds. The technology compares scanned plates against databases of vehicles listed as stolen or involved in other crimes, facilitating fast and efficient identification.
The Alameda Police Department's Facebook post also provided a series of essential tips on how vehicle owners can protect their assets. These include parking in secure garages, hiding or removing belongings from cars, acquiring anti-theft devices like steering wheel or pedal locks, and installing audible alarms. Importantly, the department also urges the public to report any suspicious activity, fostering a community-driven effort to minimize future thefts.