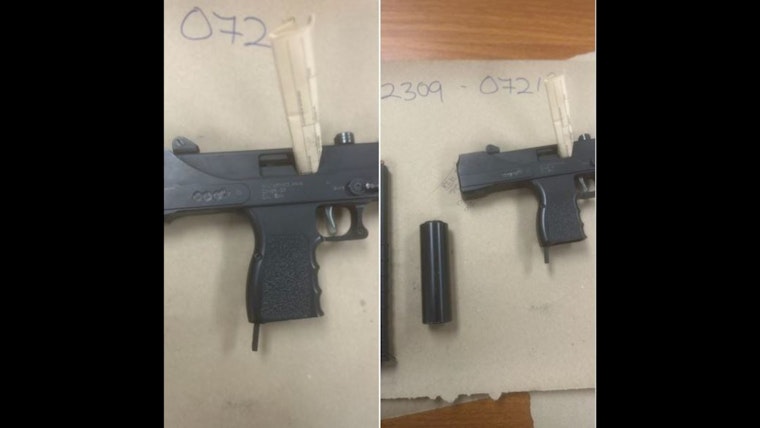 Published on September 15, 2023
On Tuesday afternoon, officers apprehended a dangerous individual in possession of a 9mm Ingram Mac10 style firearm and a high-capacity 30-round magazine, effectively removing him from the train system at Lake Merritt Station in Oakland, according to a Facebook post by BART Police.
The individual, identified as 23-year-old Lenzie Ellis of Hayward, faced detention by BART PD officers after they found him smoking on the train, in violation of BART's Code of Conduct. A tweet by Henry K. Lee, a reporter from KTVU, provided more details about the weapon and the ammunition.
In an updated report, the same source disclosed that the Mac10-style gun that Ellis was found carrying had a serial number obliterated and was fully loaded with 26 9mm rounds and one in the chamber. Additionally, he was in possession of a silencer. As a result, Ellis has been charged with gun violations by the Alameda County District Attorney.