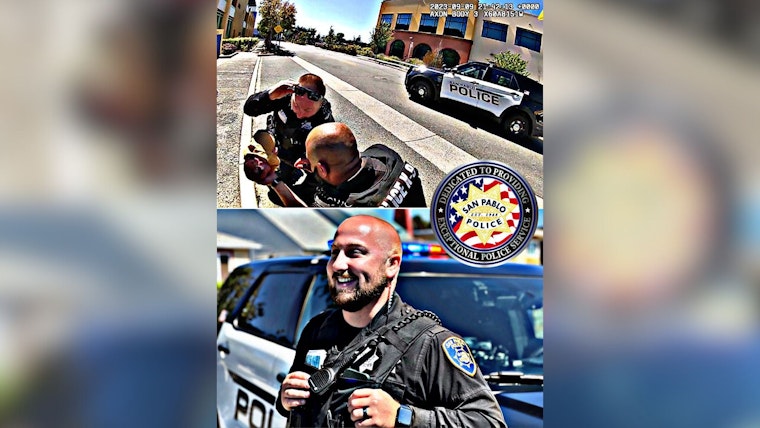 Published on September 19, 2023
On September 9, a police officer saved the life of a one-week-old infant. In the vicinity of West County Health facility, Officer Oswald heard a medical distress call and arrived on the scene within seconds to offer aid, as reported on a San Pablo Police Department's Facebook post.
The heart-rending account detailed the anguished cries of the infant's mother, seeking help for her unresponsive newborn. Officer Oswald's swift reflexes and knowledge of infant CPR allowed him to dislodge the obstruction from the infant's airway. The grateful mother was left in tears of relief as the baby began crying.
The commitment and courage displayed by Officer Oswald warrant recognition, as highlighted by the San Pablo Police Department.