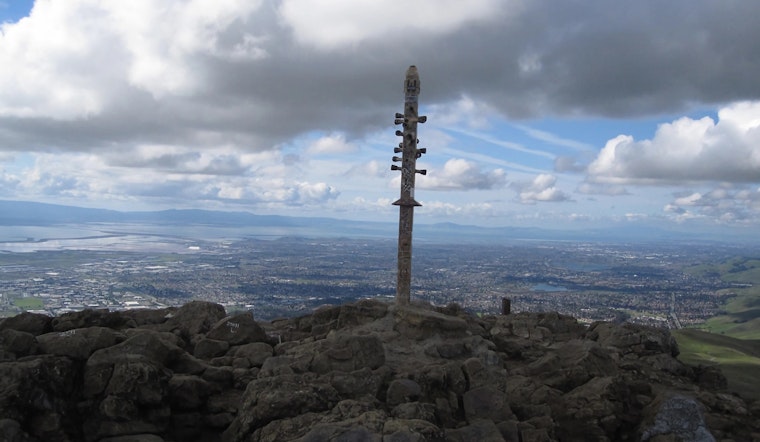 Published on September 04, 2023
The well-known pole atop Mission Peak in East Bay, a popular spot for hikers taking photos, has been vandalized, rendering its visage forever changed. According to NBC Bay Area, the top of the "Mission Peeker" was removed sometime before Saturday, when pictures of the damaged structure were taken.
East Bay Regional Parks District (EBRPD) has expressed its disappointment with the vandalism, stating in a message to KRON4: "We are saddened to learn about this incident in our park. Any vandalism from destruction to graffiti affects what should be a positive, happy experience for community members to enjoy open space and the many trails in our regional parks."
The EBRPD is seeking the public's assistance in identifying those responsible for this destruction. Anyone with information is urged to contact their Public Safety Department at 510-690-6521.
Park officials are currently investigating the incident, and it remains unclear if and when the iconic pole will be restored or replaced. In the meantime, hikers and community members will have to adapt to the absence of the distinctive marker that has, for more than three decades, stood proudly at the summit.