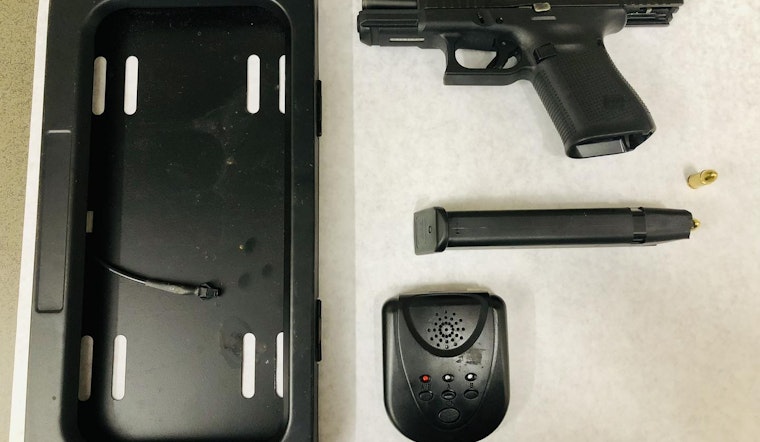 Published on September 19, 2023
Yesterday, a seemingly mundane traffic stop in American Canyon unveiled a series of illegal activities, ultimately leading to the arrest of 25-year-old Michael Collier from Oakland. According to the ACPD News Alert, the incident began when officers stopped a silver Nissan in the 200 block of American Canyon Road for not having a front license plate.
Upon further inspection, officers noticed that the rear license plate on Collier's vehicle was equipped with an illegal device designed to conceal the plate while driving. This stealthy mechanism could be activated with a simple key fob.
As the ACPD report goes on to detail, officers soon discovered that Collier had a suspended driver's license, and his car registration had been suspended as well. A search of his vehicle revealed an open container of marijuana in the center console and, more alarmingly, an unregistered loaded Glock 19 firearm tucked away under his driver's seat.
The gravity of the situation escalated quickly - from a simple traffic violation to more serious charges, with Collier facing two felonies and additional related charges connected to this incident. He was subsequently arrested and booked into the Napa County Department of Corrections.