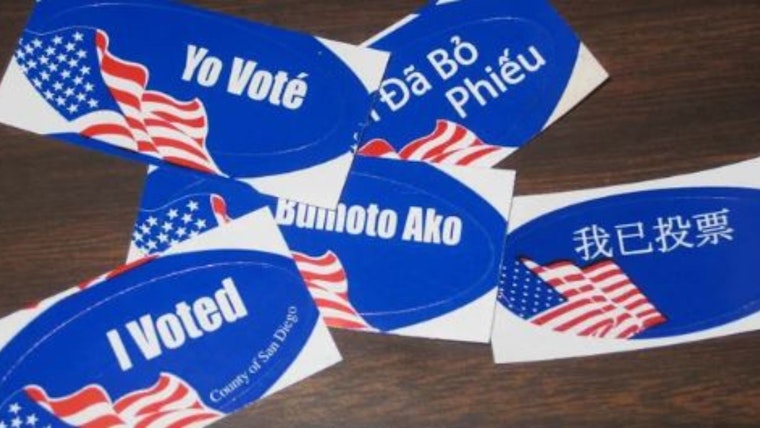 Published on September 18, 2023
As the clock ticks down in the Fallbrook Union High School District Special Election, the last day to return mail ballots is upon us. Tuesday, September 19, marks the final opportunity for eligible voters to have their voices heard and play a role in the future of Trustee Area One's vacant seat, set to be filled for the remainder of the current term ending December 2026 according to the County News Center.
Voters only have today and tomorrow to vote in the Fallbrook Union High School District Special Election. https://t.co/EB2lMuK8An

— SanDiegoCounty (@SanDiegoCounty) September 18, 2023
If you live in the district and are still holding onto your ballot, now is the time to act. Sign and date your return envelope, seal your ballot inside, and return it via mail or to one of the Registrar's official ballot drop box locations. Mail-in ballots require no postage and can be submitted anytime until 8 p.m. on September 19. Drop box locations are available at Fallbrook Branch Library, open 24 hours daily, and Fallbrook Regional Health District Community Health & Wellness Center, open 9 a.m. – 5 p.m. Monday and until 8 p.m. on Election Day as detailed by County News Center.
Ballots returned by mail must be postmarked on or before September 19 and received by no later than September 26 to be considered timely cast. For those who want to keep tabs on their ballots, the U.S. Postal Service offers a "Where's My Ballot?" tracking service.
While this is a vote-by-mail election, in-person voting is available at the Registrar of Voters office in Kearny Mesa. September 18 saw the office open from 8 a.m. to 5 p.m., and on the final day of voting, September 19, the office will remain accessible between 7 a.m. to 8 p.m. Remember, you must live in the district to vote in this election, and if you are not already registered to vote but wish to participate, you may visit the Registrar's office to conditionally register and vote provisionally through September 19.
Following the close of voting, the first set of unofficial election night results is expected to be released shortly after 8 p.m., including mail-in ballots received before Election Day. Subsequent updates will not be forthcoming on election night, with the next release of unofficial results scheduled for 5 p.m. on Friday, September 29. Additional updates will be provided at the discretion of the Registrar of Voters.
Though the results must be certified by October 19, it's possible certification could occur earlier for this special election. All updates will be posted on sdvote.com, with the final certified results shared by the deadline of October 19 per a County News Center article.
For more information on voting in Fallbrook Union High School District Trustee Area One Special Election, visit sdvote.com or call (858) 565-5800 or toll-free at (800) 696-0136.