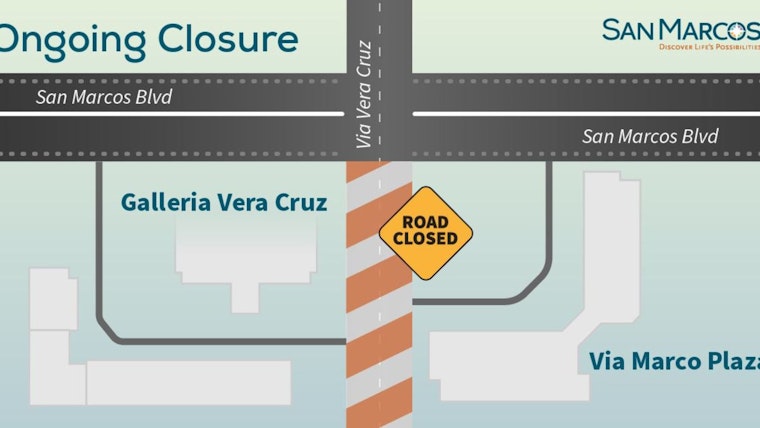 Published on September 18, 2023
Residents and commuters in San Marcos have been anticipating the upcoming closure of Via Vera Cruz between San Marcos Boulevard and Discovery Street. According to the City of San Marcos' Facebook post yesterday, the thoroughfare is expected to close as early as Thursday, September 21, for a series of necessary road improvements. The local businesses in the area, however, will need the support from their dedicated patrons now more than ever, as they brace for the impact this multi-month closure will have on their operations.
The construction crews will be diligently working on installing storm drains, curbs, and gutters, paving the road and sidewalks, and striping the road with added bike lanes. This crucial infrastructure project is designed to revamp the affected area, making it safer and more accessible for residents and visitors alike.
While the prospect of navigating detours and altered traffic patterns may deter some from venturing into the construction zone, let us support our local businesses during this challenging time. San Marcos Boulevard and North Via Vera Cruz are home to a myriad of shops, restaurants, and boutiques - each contributing to the distinctiveness and vibrancy of the neighborhood.