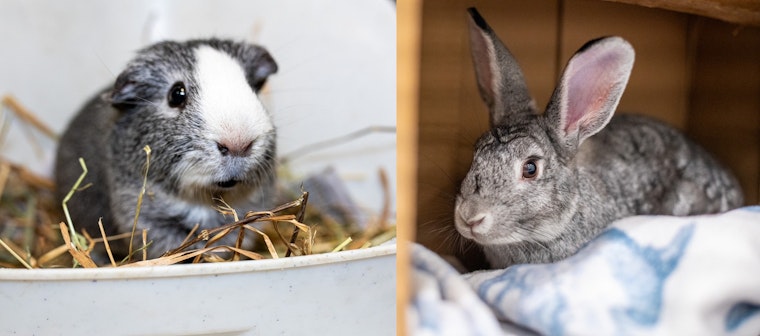 Published on September 22, 2023
In a sincere attempt to alleviate the growing burden faced by shelters housing a plethora of small animals seeking their forever homes, MSPCA-Angell and the Lowell Humane Society have come together to address the situation by waiving adoption fees for guinea pigs and rabbits during this weekend. This act of solidarity and responsibility toward the welfare of these creatures demonstrates a genuine understanding of the need for suitable adoptive families to come forward and share their love and protection with these charming animals as reported by WWLP.
Brynn Rogers, assistant director of MSPCA-Angell's adoption centers and programs, clearly articulates the magnitude of the issue by stating that the shelters are filled to capacity with each cage harboring a creature in dire need of sustenance, love, and understanding as reported by ABC6. In an effort to encourage and entice potential adopters, the cages, which typically come with a price tag - $85 for rabbits and $30 for guinea pigs, are completely free as part of a three-day adoptathon.
Rogers' earnest hope is that families will genuinely hear of this promotion and come forth, for finding these animals suitable abodes would not only secure their well-being but also enable shelters to become promptly responsive to the steadily increasing torrent of requests from owners who must surrender their pets due to a variety of personal reasons as stated in Eagle Tribune article.
While it is often assumed that owning small pets referred to as "pocket pets" is a simpler, low-maintenance affair; the fact remains that these animals necessitate as much care and attention as any other pet according to Eagle Tribune article. Rabbits and guinea pigs may require more attention in terms of daily cage cleanings, scheduled exercise and socialization, shedding light on the magnitude of companionship and responsibility involved in nurturing their well-being.
The MSPCA-Angell and Lowell Humane Society have astutely recognized the need for facilitating transfers of these sweet creatures into the hands of loving families who can provide them with the exercise, socialization and accommodation that they deserve as sentient beings. They are making the adoption process more enticing by contributing free starter kits to the first 20 adopters at each location, with supplies such as a bottle, hut, bowl, bedding, hay and food, valued at $50. The adopters, however, must_Bprovide their own cages with the organization ensuring suitability and optimal setup as reported by WWLP.