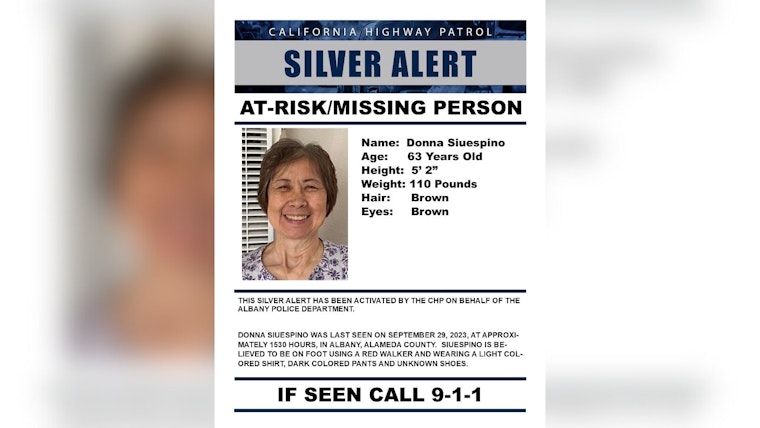 Published on September 30, 2023
Authorities have issued a Silver Alert for Donna Siuespino, a missing 63-year-old woman. In a Twitter post shared by the California Highway Patrol, she was last sighted in Albany yesterday.
SILVER ALERT - Alameda and Contra Costa Counties
Last seen: Brighton Avenue and Kains Avenue, Albany@AlbanyCAPolice
IF SEEN, CALL 9-1-1 pic.twitter.com/CjVxA5uQ9d

— CHP - Alerts (@CHPAlerts) September 30, 2023
A Silver Alert, meant to assist in locating individuals who are at a heightened risk due to their age or health issues, was raised.
Those with information about Siuespino are encouraged to, immediately contact 9-1-1. The Albany Police Department continues to search and encourages assistance from the public.