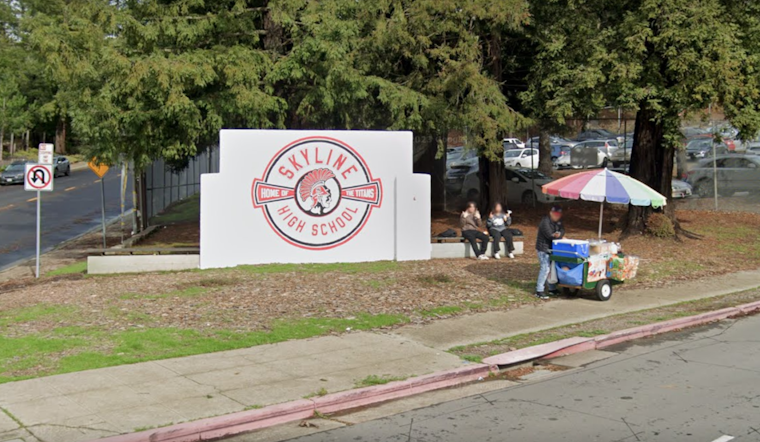 Published on September 07, 2023
Following the shots fired at Skyline High School in Oakland, the Oakland Police Department (OPD) recently apprehended a third suspect and recovered another firearm from the scene, according to an official update provided by the law enforcement agency on September 7, 2023. With all three suspects, who are juveniles, in custody and two firearms accounted for, they have been charged by the Alameda County District Attorney's Office.
The initial alarm was raised on tuesday, when shots rang out at the Skyline High School campus, prompting immediate police investigation. An extensive display of police force emerged on the school grounds, with at least nine patrol cars present. Although no injuries were reported, the shooter's motive remains unknown, and worryingly, the incident leaves the community seeking answers.
UPDATE: Vice principal tells parents there was a shooting at @SkylineHSTitans, suspect in custod, lockdown in place as @oaklandpoliceca sweep campus. Students will be released once all-clear is given. @CHPoakland also here pic.twitter.com/6QFrQm9YLs

— Henry K. Lee (@henrykleeKTVU) September 5, 2023
As school administrators put the school on lockdown, parents and community members voiced their anxieties. As reported on Hoodine, one mother shared her child's message in which they revealed being on lockdown inside the school premises while law enforcement officials gathered at the scene.