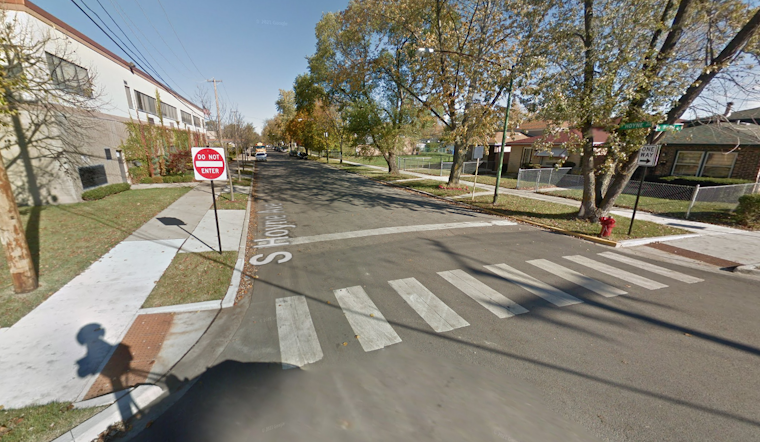 Published on September 18, 2023
Chicago police had been called to the 7400 block of South Hoyne Avenue today to investigate reports of a stolen Tesla, but matters escalated quickly when the suspect, a man in his 20s, attempted to flee the scene. As the events unfolded, the encounter led to an officer discharging their weapon, injuring the suspect in the leg according to WGN-TV.
After being flagged down by witness reports, officers arrived at the scene to find a stolen vehicle and its occupant fleeing on foot. The chase continued to the 7300 block of South Hoyne Avenue, where the suspect turned towards an officer with a weapon in hand. It was at this point that the officer fired their gun, striking the man in his leg and ending the pursuit as is mentioned in ABC7 Chicago.
Authorities later recovered a firearm with an extended magazine from the scene. While the suspect did not fire his weapon, it was this display of a potential threat that led to the officer's decisive action in response to what was seen as imminent danger. The injured suspect was transported to Christ Hospital in good condition, with one officer also taken to a nearby hospital for observation.
The identity of the individual involved has not been disclosed by the police, but a woman who lives near the scene recognized the man and claims she saw him outside just before the shooting occurred. In a statement to ABC7 Chicago, she said, "I'm glad he's OK, because I happen to know him, and he's not a bad person." A substantial police response quickly followed the shooting, with at least 10 vehicles arriving within an hour.
The shooting led to the activation of routine investigative procedures, and the officer involved has been placed on routine administrative duties for 30 days. An another WGN-TV report states that the Civilian Office of Police Accountability (COPA) is currently investigating the specifics of the incident, and authorities have called for witnesses and others with relevant information to come forward.