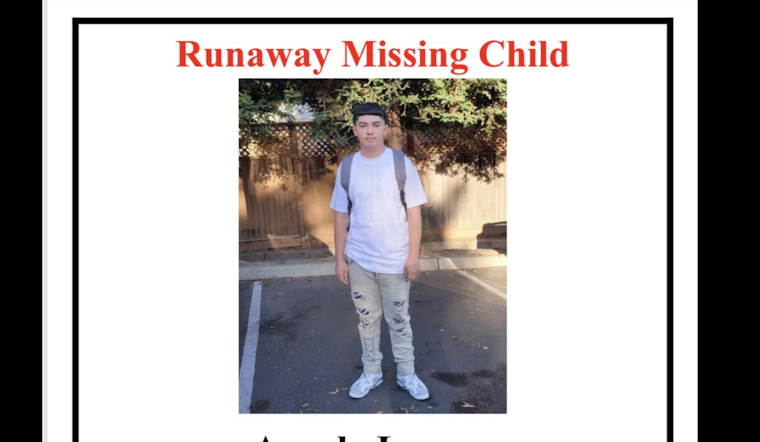 Published on September 19, 2023
On Monday, September 11, 2023, Angelo had been last seen at a friend's home, and since has gone missing. According to a Facebook post published yesterday, Angelo Lucero is considered a runaway missing child.
Angelo, described as having black hair in a bowl cut, brown eyes, a height of around 5'7", and weighing approximately 180 lbs., was last seen wearing a combination of a white shirt, black pants, red jacket, and red and white shoes. Angelo is not entirely without resources: he is reportedly familiar with public transportation and carries a cell phone to seemingly keep in touch with friends and family.
Despite these few known details, uncertainty continues to surround Angelo's disappearance. It is not known if Angelo had any money with him, and leads as to his whereabouts remain scarce.
As the search continues, any information that may aid in finding Angelo can prove to be crucial. To assist in the efforts to locate him, please share any information you may have with the Alameda County Sheriff's Office at (510) 667-7721 or contact your local law enforcement agency.