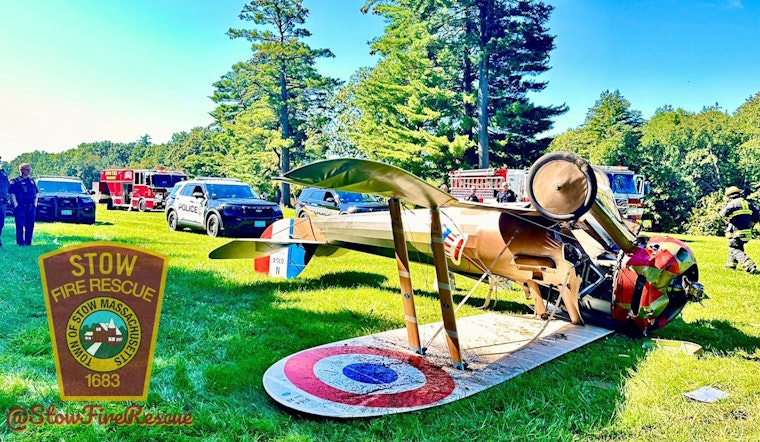 Published on September 18, 2023
A World War I-era Nieuport 28 fighter plane, dubbed "America's first fighter," crashed on September 17th, during an event at the American Heritage Museum, located on the border of Stow and Hudson, Massachusetts. According to a Boston Globe article, when the plane attempted to land at the museum during their World War I & Aviation Weekend event, the front landing gear experienced a failure, causing the aircraft to flip over onto its roof.
Stow Police and Fire Departments, who responded to the scene, reported in a Facebook press release that the pilot was the sole occupant and had removed himself from the aircraft before first responders arrived. Though the pilot suffered no injuries, he was evaluated at the scene as a precaution. The Federal Aviation Administration (FAA) has been notified and will investigate the incident further.
The Nieuport 28 is considered an "extraordinarily rare" aircraft, and this particular plane, acquired by the museum in 2019, holds a special place in American aviation history, as detailed by the Boston Globe. Following its acquisition, the museum had the plane restored by renowned restoration expert Mikael Carlson in his workshop in Sweden. After extensive work and a test flight, the aircraft was shipped back to Massachusetts in time for last year's World War I aviation event.
The museum's spokesperson, Hunter Chaney, confirmed their intention to repair the damage caused by the crash, although no estimated cost of the damages was provided. The museum remains dedicated to preserving and celebrating American military history, as evident by their acquisition and restoration of this significant piece of our nation's aviation past.