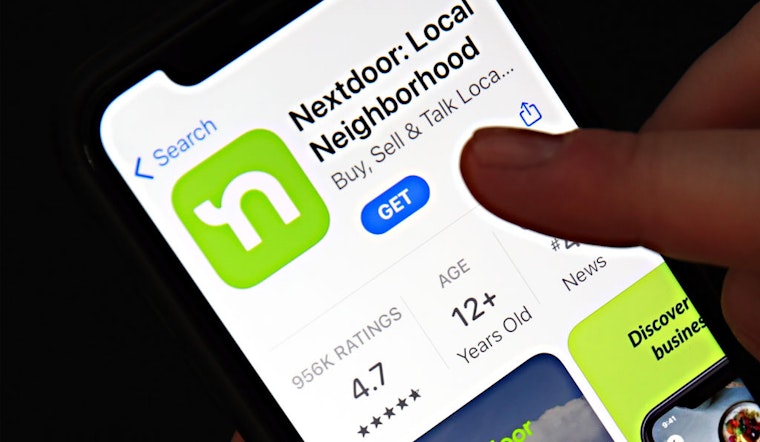 Published on November 09, 2023
Today, Nextdoor revealed plans to lay off roughly 200 employees, a staggering quarter of its workforce. In the face of ongoing profitability challenges, this comes, despite seeing userbase and revenue growth within the past year, per SFGate.
The company documented a net loss of $38 million from July until September, this is according to Tuesday's quarterly report. Among those being laid off, nearly 100 employees from the San Francisco headquarters, includes software engineers, recruiters, and team leaders. This workforce reduction coincides with other Nextdoor happenings such as Mike Doyle stepping down from his Chief Financial Officer position and Matt Anderson stepping up as the new CFO as of November 7.
The San Francisco-based social media platform, Nextdoor has experienced its set of challenges, with issues connected to racial profiling, fearmongering, and misinformation spreading rife. CEO Sarah Friar's 2022 ambitions for the app to foster kindness were covered by Bloomberg, despite the acknowledgment that "toxic" content fuels short-term engagement. "This team reduction is the toughest decision we've had to make at Nextdoor," Friar stated in a recent press release.
Nextdoor's financial woes are reflective of other public tech companies brought about folliwng the pandemic. Now, they face job cuts within a normal economic environment. Nextdoor's third-quarter report for 2023 shows Weekly Active Users (WAU) had a year-over-year increase of 6% to 40.4 million and a revenue growth of 4% to $56 million over the previous year. Yet, the company is experiencing a sustained net loss and growing Adjusted EBITDA losses.
In order "to right size" their business operations and meet near-term revenue expectations, while favoring shareholder interests, the company used this as a defense for their decision. Their cost-saving plan targets a reduction in GAAP personnel expenses, up to $60M annually, hence a 25% workforce cut. By executing these actions, CEO Friar is hopeful of the company reaching quarterly free cash flow breakeven by 2025's end.
As mentioned in her statement on Mike Doyle's resignation, Friar was thankful for his contributions and recognized that he played a key role in successful funding rounds, including Nextdoor's public offering and NYSE listing. With Matt Anderson's finance background, most notably from his time at Block, Inc., Friar noted his skill set fitting perfectly for the new CFO role.
Despite the challenges that Nextdoor is facing, it has a healthy balance sheet with $540 million in cash, cash equivalents, and marketable securities as of September 30.