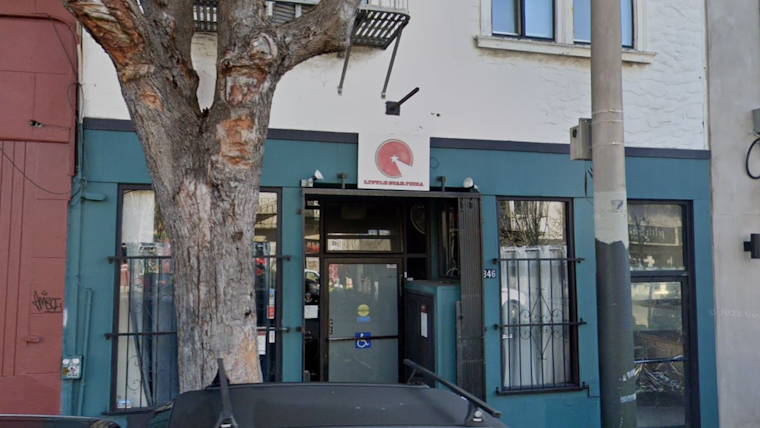 Published on November 20, 2023
Little Star Pizza, a popular San Francisco eatery, has announced it will close its original location at 846 Divisadero Street by the end of the year. The announcement coincided with the pizzeria's 19th anniversary and was posted on its Instagram account.
Since opening in 2004, Little Star Pizza has been beloved in the neighborhood by offering a variety of pies, including thick, Chicago-style pizza, thin-crust options, and Detroit-style pizza. According to the San Francisco Chronicle, the Instagram post did not provide a reason for the closure.
The restaurant's owner, Brian Sadigursky, had criticized third-party delivery apps as being "parasitic" earlier this year. He maintained that the fees from these apps could drive small restaurants out of business. The food industry in the Bay Area has seen many closures during these challenging times.
Though the Divisadero Street location is closing, Little Star Pizza's other outpost in San Francisco's Mission District and another spot in Albany will stay open. The Star, a sister pizza brand, operates locations in Oakland, Alameda, and Portland, Oregon.
In his Instagram post, Sadigursky thanked the staff and customers who supported the original location over the last 19 years. "These 19 years could not have been possible without all of the hardworking and dedicated staff who have been a part of the Little Star family! Words cannot express my appreciation," he said.