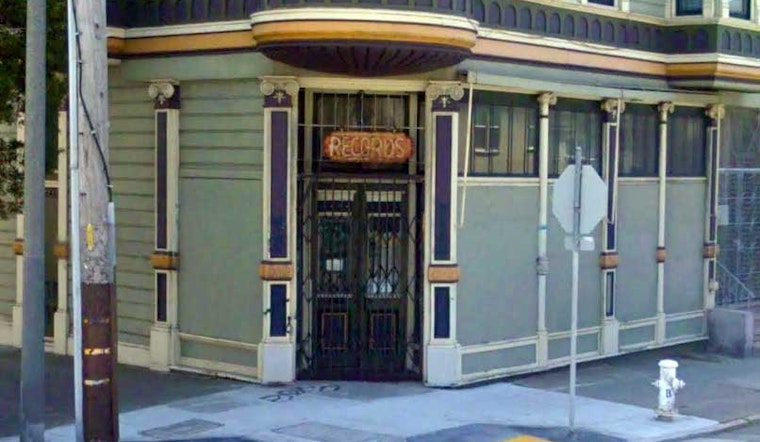 Published on August 17, 2011
If you've ever biked along The Wiggle, or stumbled home from
The Page
, you've likely passed the nondescript, seemingly boarded-up storefront on the southeast corner of Page and Scott. Few know that one of the best places to buy vinyl in San Francisco exists here, ensconced beneath the dilapidated "Records" sign that hangs precariously above the entryway.
Thousands of out-of-print, hard-to-get 78s and 45s are the name of the game at
Jack's Record Cellar
, a retail and wholesale vinyl business in operation since 1951.
The Saloon
in North Beach every Sunday evening. "There
should
be a place like this in San Francisco," Johnny announced. "If this place and The Saloon closed, I would move!" During our visit, the boys recalled how modern jazz aficionados used to deride traditional jazz (a la Louis Armstrong) in the '50s and '60s by calling them a bunch of "moldy figs and squares who were past their prime." They educated us about the transition from Edison cylinder records (yes, records used to look like toilet paper rolls) to flat records. And at times, they waxed downright philosophical. "Nothing can be more of a time machine than a 78, because it's a snapshot, a moment in time," Wade said.
Salt Peanuts
. "Close your eyes," they told us. The room filled with a guy, a guitar, a drum, and the crisp crackling of the vinyl. "He could be in this room -- can you hear the room?" An old black and white postcard pinned above the cashier announces:
"Here you will find thousands of records of the past 50 years. Such items as opera stars of the Golden Age, early jazz or popular songs of yester year. In fact, something out of the past for every musical taste. Come in and browse."
When we asked if they were open on Saturdays to browse, we received a cagey "maybe." So take your chances and swing by. As Wade knowingly says, "If you're the right person for this place, then you walk in. If you're not, then you don't."