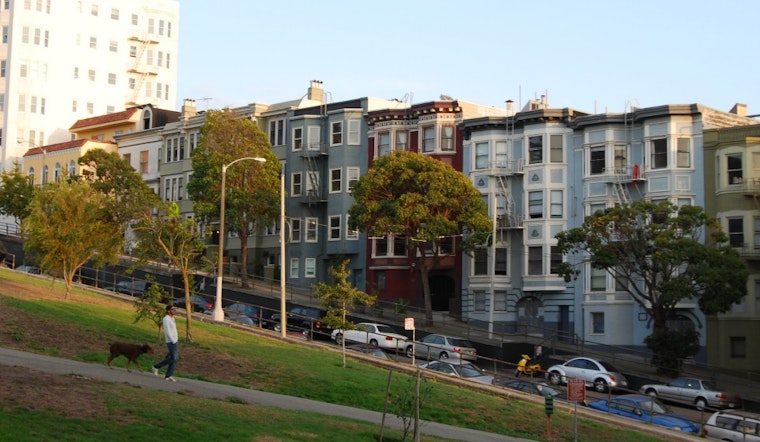 Published on July 22, 2014
Last week,
we introduced you to the North of the Panhandle Neighborhood Association
(NOPNA) and shared a little about their history and aspirations. This week, we're heading east to the area surrounding a certain windy park with an amazing view.
As with most community organizations, The Alamo Square Neighborhood Association (ASNA) was formed in response to a larger issue. In 1963, the city developed a plan to flatten Alamo Square Park and turn it into soccer fields. Plans were already in progress when an architect living in the neighborhood took a closer look at the sketches and realized what the renovation would entail. The neighborhood banded together to fight the city on the changes, and ASNA was born.
While it's hard to imagine a bigger battle than the fight to preserve one of our city's most famous parks, ASNA quickly had its hands full with projects of similar scope. There was the
epic freeway revolt
, where residents opposed plans to run a highway through the Panhandle. Before the dust settled on that, the
Fillmore Street redevelopments
came into play, demolishing 2,500 Victorians. Thanks to ASNA, many of the old buildings in their neighborhood were saved from demolition, making it the neighborhood in San Francisco with the largest number of historic Victorian houses today.
With three huge accomplishments under its belt, ASNA was well on its way to becoming an important neighborhood presence in city politics. The group's borders extend three blocks out from Alamo Square in every direction, meaning that some blocks overlap with other neighborhood associations.
Today, ASNA is still highly active. Currently led by president Gus Hernandez, the group is always looking for more engagement from the neighborhood. With a sliding scale of membership fees ranging from $15 to $100 annually, it offers a fairly affordable way to give back to the neighborhood and stay in the loop on proposed changes. A member-driven organization, ASNA is particularly interested in receiving input and representation from renters. "We want people to make it their own," Gus said. "Make an investment in your neighborhood."
Despite popular belief, ASNA welcomes people from any neighborhood to join as members. In many ways, Alamo Square fulfills the role of a town square. It's a place to where different neighborhoods intersect and where locals come to walk dogs, meet friends and connect with others.
If you'd like to join in, the next Alamo Square Neighborhood Association
meeting
is Monday, July 28th from 7pm-9pm. La Urbana is opening up their El Garaje space at 661 Divisadero Street for the meeting.
There are a number of hot topics on the meeting agenda, with
residential permit parking
currently the most controversial, so if you have an opinion or want an update on ASNA's latest survey results it's worth stopping by. They'll also be discussing the upcoming Alamo Square Flea Market, which is taking place in September to coincide with Sunday Streets. Finally, there will be a screening at 8:30pm of Sinem Yilanci's new documentary
Oak & Scott, Pausing At High Speeds
.
We'll see you there, Hoodline readers!