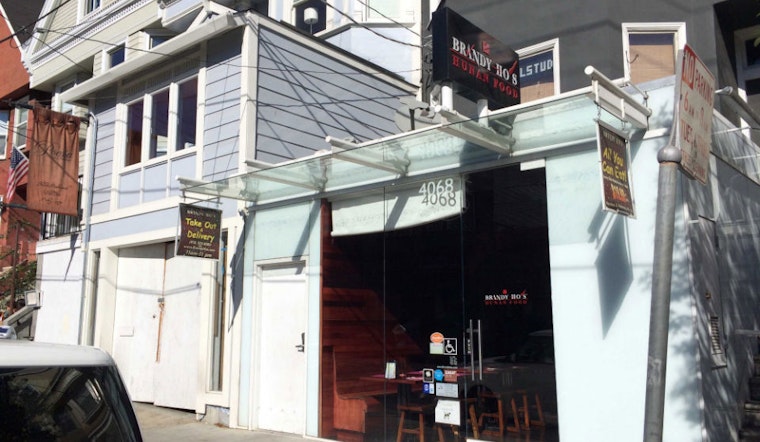 Published on October 28, 2014
After seven years in business, the Castro location of long-standing North Beach Chinese restaurant
Brandy Ho's
is shuttering for good.
Tipster Shaun W. gave us a heads-up to the closure, saying that the building has been sold and that today is the restaurant's last day in business.
An employee at Brandy Ho's confirmed that the restaurant will be closing after service today, though so far we haven't been able to confirm whether the building's sale is indeed behind the closure.
The original Brandy Ho's location opened on Columbus Avenue in 1980, and expanded with the 18th Street location back in 2007.
We've reached out to Brandy Ho's for more details on the change, and will update when we hear back. For now, it seems that only the Castro location will be closing, with the original location remaining in business.
Update, 1:30pm:
We spoke with Jimmy Lam of Brandy Ho's, who confirmed that the location is closing today. "The owner has decided to sell the building along with the business," he said, "and doesn't want to renew the lease." He also confirmed that business will continue as usual at the North Beach location.
We'll keep you posted as to what might be moving in next.