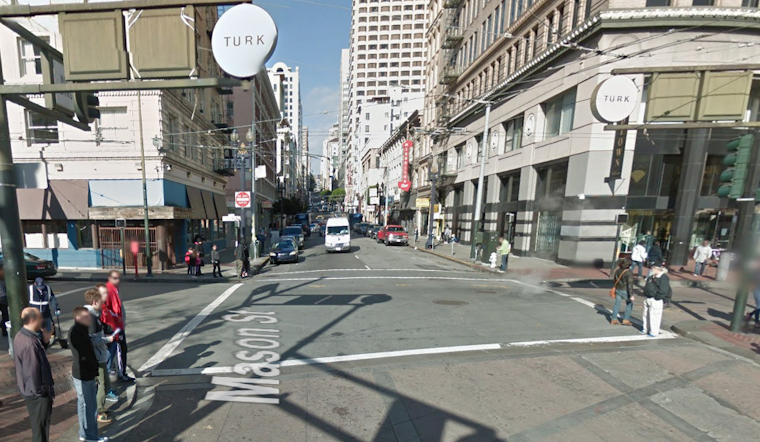 Published on March 08, 2015
A bicyclist traveling west on Turk was hit by a fire truck coming south on Mason early Saturday morning, and is in critical condition. 
"The bicyclist was transported to [San Francisco General Hospital] with life threatening injuries," according to a police email sent to reporters last night. "SFGH reported the bicyclist is still in critical condition. The bicyclist went through surgery and is recovering in the ICU."
An eyewitness tells us that the bike was left mangled.
The truck was returning to Fire Station No. 1 at 5th and Mission after fielding a call at 2:12am, fire chief Joanne Hayes-White told The Chronicle. It was not running with sirens and lights going – no word yet what the cause of the collision was, but the SFPD is investigating, the report said. The driver tested negative for the routine alcohol and drug tests administered at the scene. 
The corner of Turk and Mason next to Market Street can be a fraught set of intersections to navigate during the day, with Turk heading west one-way out from Market and Mason coming south one-way into it. At night, when traffic has died down, it's not quite so hectic.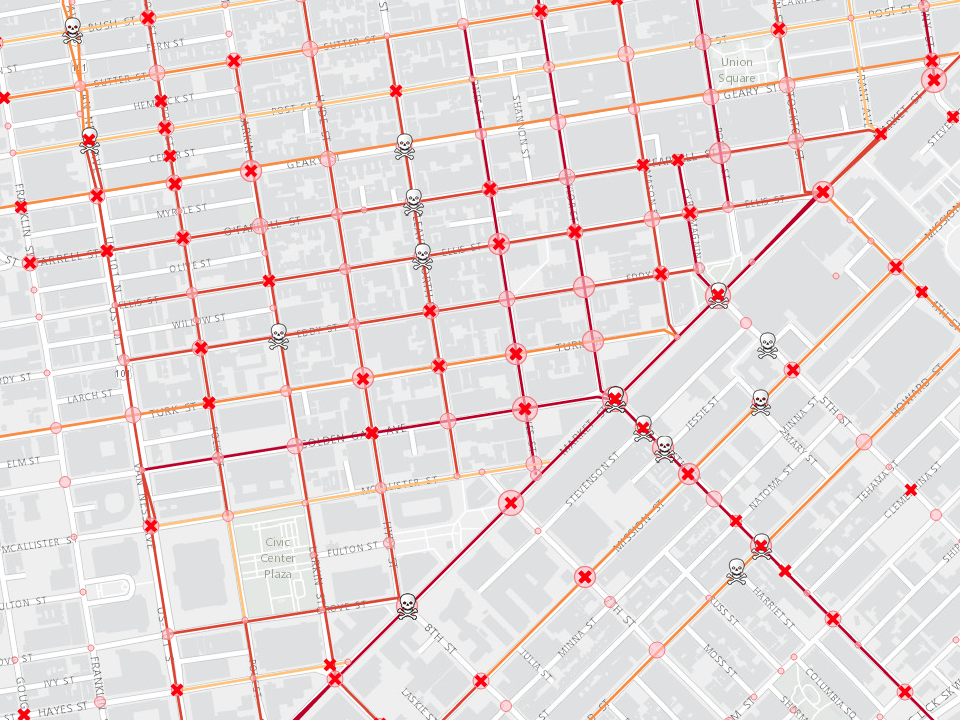 Close up view of pedestrian injury trends in the Tenderloin and surrounding areas, based on data from 2005-2011. Via the San Francisco Department of Public Health.
The Tenderloin has some of the most dangerous intersections in San Francisco. At the SFPD Tenderloin station's community meeting last month, a city health department official noted that more than 50% of all pedestrian fatalities occur in the neighborhood, and that nearly every intersection is dangerous. Check out this map to see that illustrated. 
Say safe out there, and let us know if you have any more details about this incident.