Raj Vaswani, who joined Park Station as captain last summer, has been transferred to lead Bayview Station, we've learned. Vaswani was beginning to make his mark in the area, with his personal crime-fighting efforts, his active Twitter presence, and his generally genial relations with the relatively quiet district. 
He is beginning Bayview captain duties tonight, apparently, based on a newsletter announcement today from his immediate Bayview predecessor, Robert O'Sullivan.
The latter captain's message:
Effective tonight, I will assume responsibility as the Commander of the Golden Gate Patrol Division. It has been my honor to serve as the captain of Bayview Station and partner with numerous community members. Thank you for the tremendous support you have extended to me and the officers of Bayview Station.


Captain Raj Vaswani takes over as the new captain of Bayview. Most recently, he served as the commanding officer of Park Station. Captain Vaswani has a wealth of experience having served in patrol, investigative, and administrative assignments. Please join me in welcoming Captain Vaswani. I look forward to visiting with you in the future and am excited about the positive change going on in our community.
Best regards, Captain O'Sullivan
Some Park Station residents are not happy. Christin Evans, proprietor of The Booksmith bookstore at 1644 Haight and board member of the Haight Ashbury Merchants Association, tweeted the following:
@sfvas SAY IT ISN"T SO... Just got call from @sfexaminer that you are being reassigned from Park to Bayview station

— Christin Evans (@christinevans) March 27, 2015
Very disappointed @SFPDChiefSuhr that @sfvas will be reassigned from Park. That will make 7 captains in 8 years. Haight st. loses again.

— Christin Evans (@christinevans) March 28, 2015
Park District saw a 4 percent increase in crime from 2013 to 2014, Vaswani said at an SFPD commission meeting held at Park Station earlier this week, with vehicle thefts and burglaries notably up but violent crime down. During his and his predecessor Greg Corrales' 2014 tenure, officers made more firearm arrests and wrote 44 percent more traffic citations than in 2013 (despite a staffing shortage).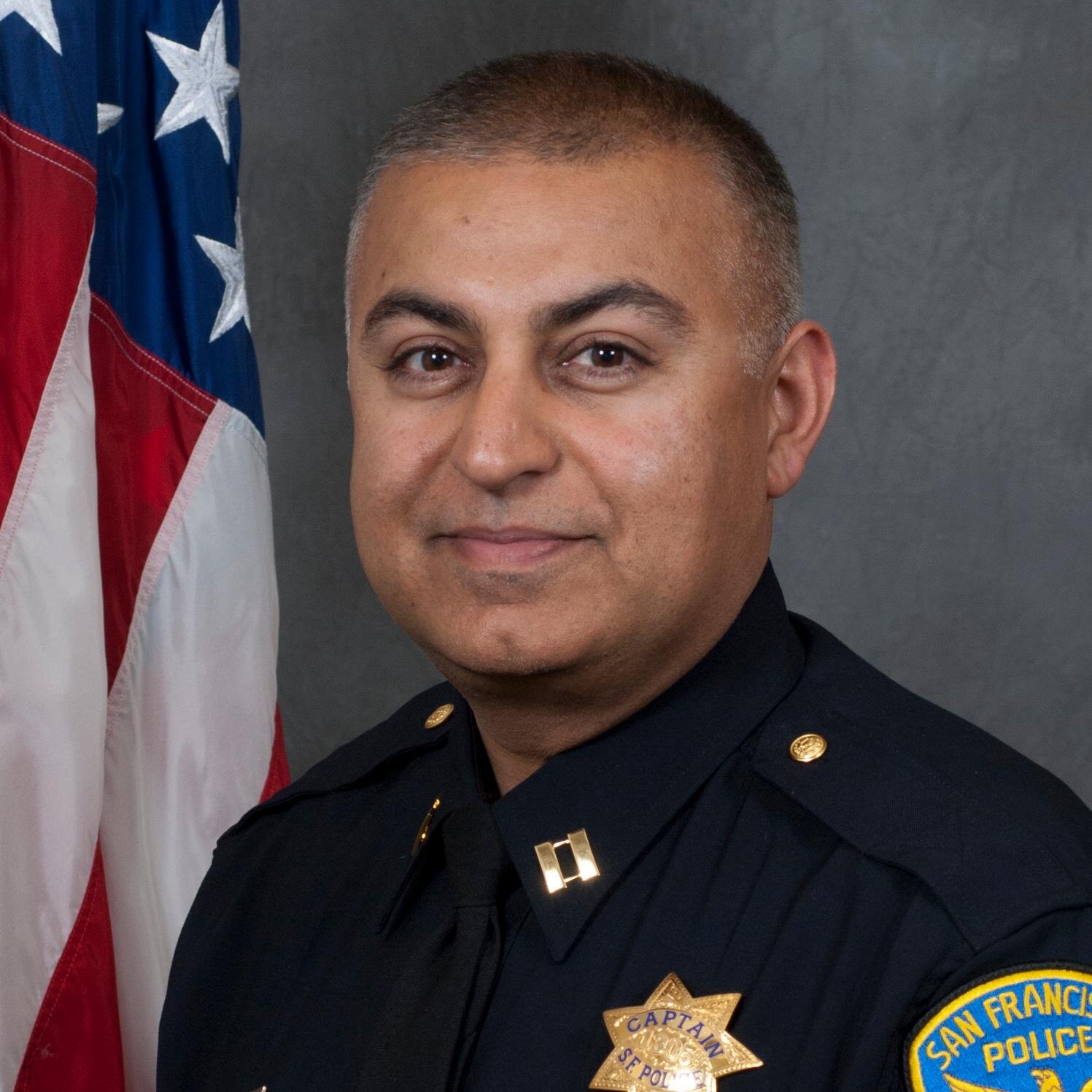 Vaswani's official photo. Courtesy SFPD.
The move also comes as the SFPD works out a larger redistricting plan, in which Park Station will lose some of its northern and western territory. 
A replacement for Vaswani has not been officially named. When we called the media relations office of the SFPD this evening, a spokeperson we reached said they hadn't heard of any changes. However, rumors are circulating that Captain John Sanford, who among other jobs served as the captain of the Taraval Station, could be incoming to Park. 
Update, 3/28: Capt. Vaswani has confirmed Capt. Sanford's appointment to Park Station via Twitter:
Neighbors, friends, & all the cool businesses that are in the Park. I am already wrkin' closely with Captain Sanford so he serves you well

— Captain Vaswani (@sfvas) March 28, 2015
We'll keep you posted on what Sanford's appointment might mean for the District.