Published on March 19, 2015
Last month, we reported that Urban Picnic, the somewhat short-lived Vietnamese eatery on 18th Street, would be closing and a new restaurant called Mekong Kitchen opening in its place. Today, Mekong Kitchen will up its doors to a new take on Vietnamese dining, from Urban Picnic founder Trang Nguyen and business partner/culinary director Tim Luym, formerly of Poleng Lounge and San Mateo's Attic restaurant.
Gone are the bright oranges and greens of Urban Picnic, as Mekong Kitchen now boasts a "cool" color palette of greys and reds and an accent wall decorated with cookware and ingredients used in traditional Vietnamese cooking. But like Urban Picnic, customers will order at the counter, then take a seat.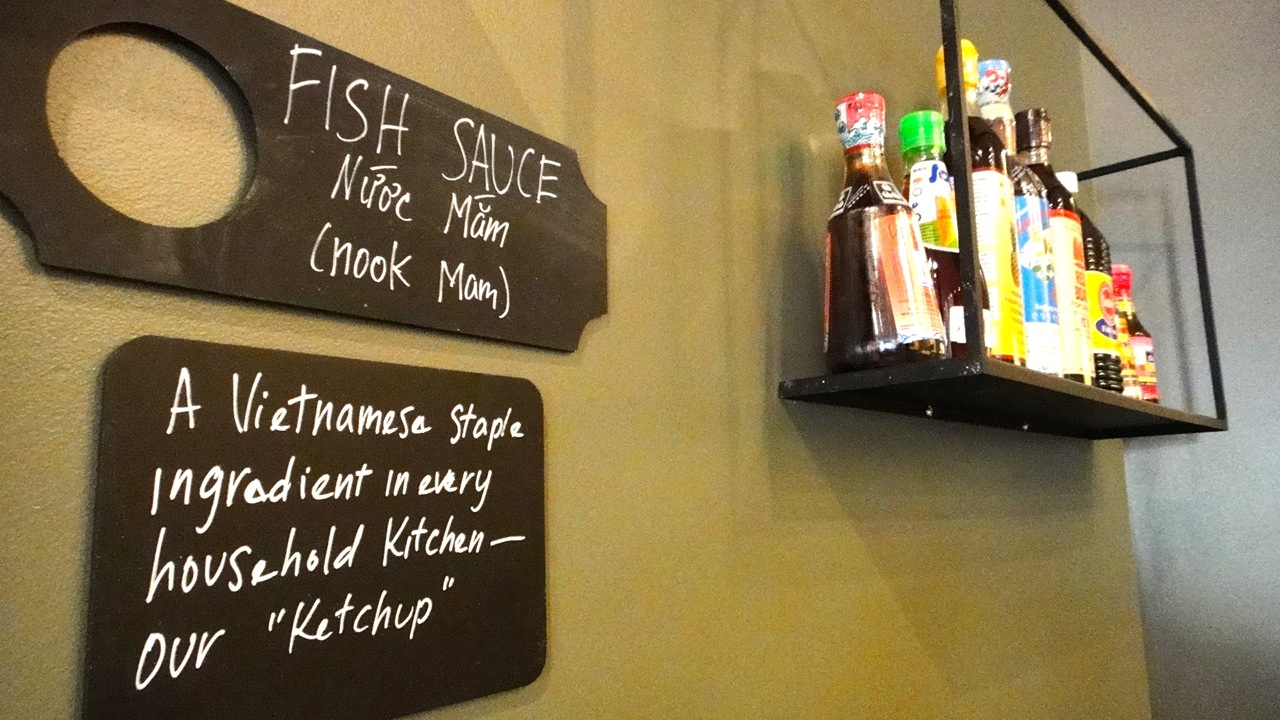 The menu is inspired by Nguyen and Luym's experience and background in Vietnamese and Chinese/Filipino cooking, respectively, as well as their travels through Asia. It will feature starters like sriracha wing lollipops, wok-tossed brussels sprouts, salt and pepper calamari, and—in a nod to current food trends—a "Cup O' Bone Broth" ($3.95) seasoned with spices and topped with scallions and cilantro.
Main dishes will include a variety of pho bowls with options like ginger scallion flank steak, oxtail and filet mignon, plus bun rice noodle bowls and com jasmine rice bowls with options like 5-spice chicken and grilled BBQ pork, and an option to add a fried or poached egg on top. (Check out the full menu and pricing here.)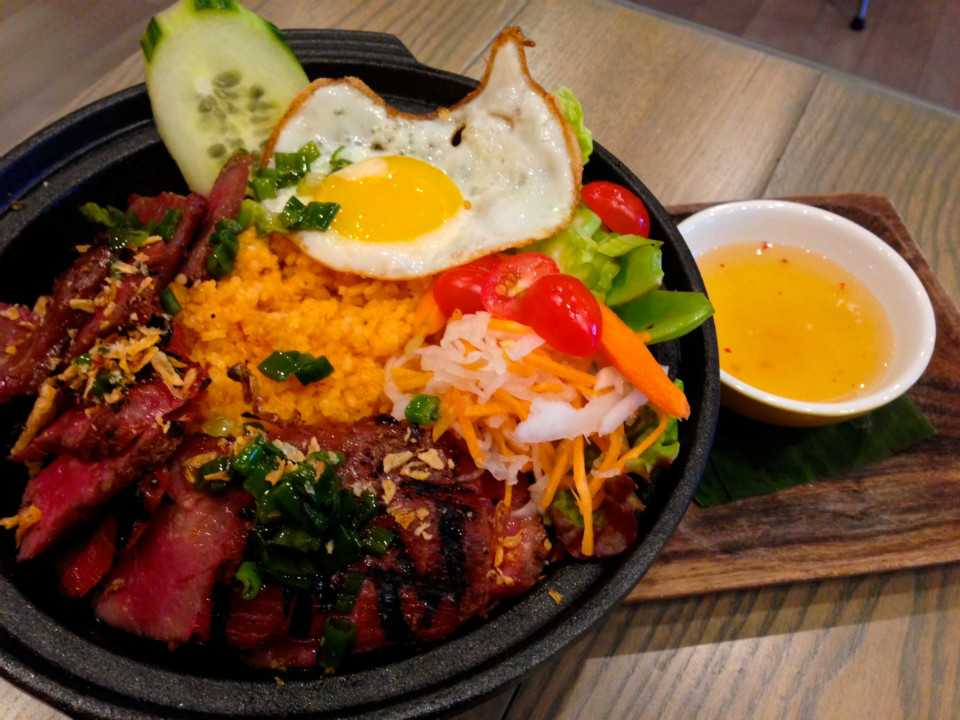 Desserts will include flan custard, pandan waffles, and beignets served with Vietnamese coffee sauce, and Vietnamese coffee and fresh-shelled coconut juice will be on offer to wash it all down.
For now, Mekong Kitchen will be open from 5:30pm to 10pm on Sundays and Tuesdays through Thursdays (closed on Monday). On Fridays and Saturdays, it will stay open until 11pm. Lunch is in the works, and Mekong Kitchen add bahn mi sandwiches to the menu once lunch service debuts in the near future.
For more info or to place an order, you can call the new spot at (415) 346-9700.