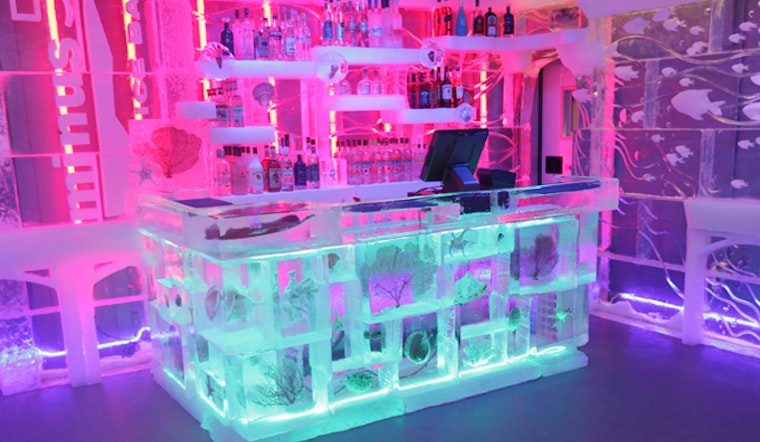 Published on April 04, 2015
Hiring is underway for a location of Minus5° Ice Bar scheduled to open in the Hilton San Francisco Union Square Hotel.
A Craigslist ad was posted seeking a general manager and manager and asking applicants for a resume and a recent photo. 
Because the lease hasn't officially been signed, Hilton and Minus5° were tight-lipped with comments.

"Minus5 Experience is planning on opening its 6th Minus5 Ice Bar this year in San Francisco," according to an email statement sent from a Minus5 spokesperson through Langdon Flynn Communications public relations firm. "We are very close to signing a lease with the Hilton near Union Square as we have enjoyed a tremendous partnership with them at our New York location. The timeline for opening is still a moving target at this time but more info will be released as the plans start coming together."
Minus5° Ice Bar also has locations in New York, as the statement says, as well as the Cayman Islands, Orlando, Fla., and two in Las Vegas: One at Mandalay Bay Resort and Casino and one at Monte Carlo Resort and Casino.
The ad included an extensive description of the operation from the "About" page of the Minus5° website:
"Everything inside minus5° is made of ice; the walls, the bar, the seats and even the glasses that you enjoy your cocktails in. We have our own ice carver who creates the ice sculptures and continuously reinvents the experience throughout the year. 
Once you choose your package, you're kitted out with gloves and a warm parka or Faux Fur Coat, then transported into a winter wonderland of interactive ice architecture while sipping the coolest cocktails from glasses made entirely of ice. An exciting LED light show and upbeat music plays while you take in the pristine surroundings. The temperature is controlled and designed to provide a refreshing experience as you explore the different ice sculptures and themed ice rooms. Professional photographers are available to capture the memory and we offer a great line of hip merchandise and gear."
For more details, see the Minus5° Ice Bar FAQ page.