An Uber driver was arrested after intentionally hitting a cyclist with his vehicle in Fisherman's Wharf on Sunday afternoon, according to SFPD spokesman Albie Esparza.
The incident occurred at around 1:30pm Sunday, as the cyclist and the Uber driver were traveling in the same direction eastbound on North Point Street at Taylor Street. A marked bike lane runs parallel to the vehicle lane there.
According to police, the 45-year-old male cyclist rode up to the passenger side of the four-door Toyota Camry and began yelling at the driver, banging on his window and swearing at him, and pushed the car's side mirror in. During this exchange, the cyclist sped up and the vehicle also sped up, striking the back of the bike. 
The cyclist sustained a punctured lung, broken ribs and clavicle, and he lost consciousness. He was transported to San Francisco General Hospital with non-life-threatening injuries. The driver, 28-year-old Emerson Decarvalho of Daly City, remained on scene and was arrested. He was booked on assault with a deadly weapon and failing to maintain a three-foot barrier. There's no word on whether there were passengers in the vehicle at the time.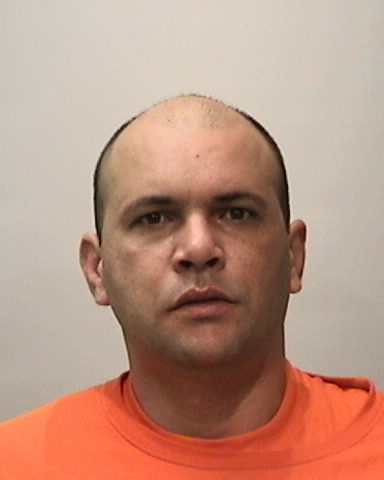 Emerson Decarvalho. Photo: SFPD.
"Our thoughts are with the victim of this terrible incident," said Kate Downen, Uber spokesperson, in an emailed statement. "We are gathering more information about this incident and stand ready to assist law enforcement."
The email also included a link to Uber's Code of Conduct, developed "to ensure that all drivers adhere to the highest safety standards," according to the email. "Violations of the Code of Conduct will result in a driver partner's loss of his or her Uber partner account."