Construction is underway to transform the former Dell'Uva wine bar at 565 Green St. near Columbus Avenue into Belle Cora, a new iteration on the same theme.
Teague Kernan, who also owns Tupelo at 1337 Grant St., said it could open as soon as the first week of June, though "that's probably aggressive," he added. The name is a nod to the old days of the Barbary Coast: Belle Cora was one of the more well-known madams during the Gold Rush. She married her lover, Charles Cora, just hours before he was hung for shooting and killing a U.S. Marshal (more on that on Found SF).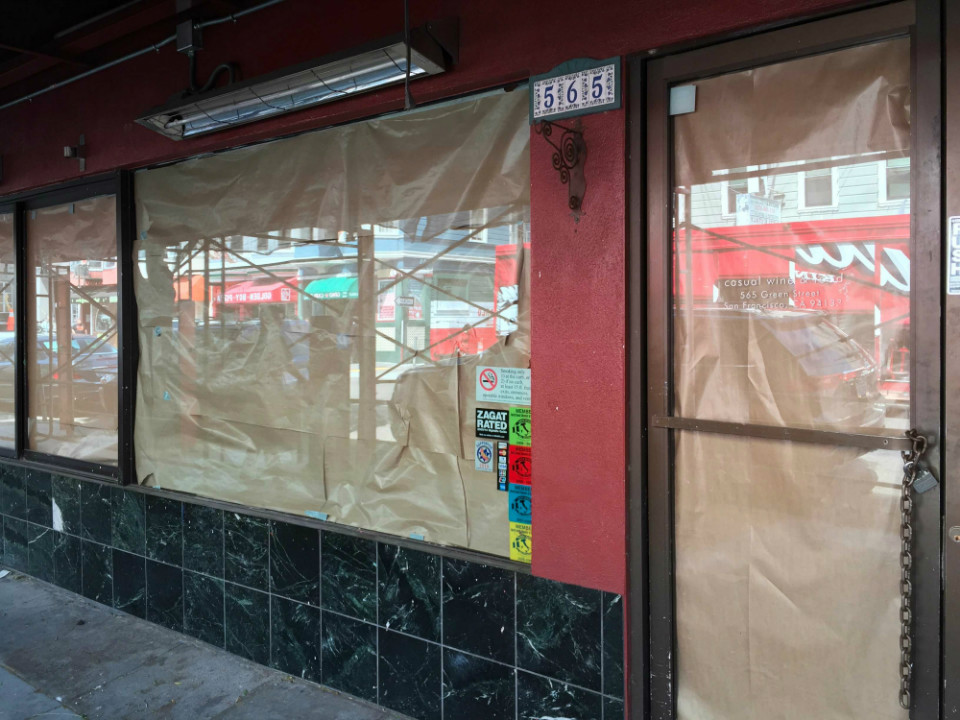 Photo: Geri Koeppel/Hoodline
Kernan—who's also the singer for the band Shantytown—is opening the place along with Tupelo investors Tom Peters and Theodore Mattson. Nils Marthinsen will be the general manager. Chef John Kenner said working without a full kitchen will be a challenge, but "we're just gonna provide the cleanest, most inviting, best-tasting food we can with not having a gas oven, grill or fryer." 
Even though Kenner is vegan, Kernan said that won't be the focus. They'll serve eight to 10 menu items with both vegetarian options and meaty dishes: look for foods like cheese, charcuterie and pasta. "Given the relative size and limitation of a non-gas kitchen," Kernan wrote in an email, "we would rather have 10 amazing plates than 20 mediocre ones. It is all about creativity and making every dish unique." Consultant Pauline Krol is developing the wine list.
While Tupelo is known for a more lively scene with live music and $4 well drinks at happy hour, Belle Cora will be good for date night as well as groups. "It will be an unpretentious place to have a local wine or craft beer and share plates," Kernan said. He added that he's going to "cozy up the space a bit" and add a large banquette off to the right side that'll seat parties of up to 20.
Not to mention, Kernan said, "I think one of the big draws is that there's fairly extensive outdoor seating, which is a premium in this city. It'll seat about 30, and because it's on Green off of the main tourist cluster on Columbus, there's a bit more elbow room.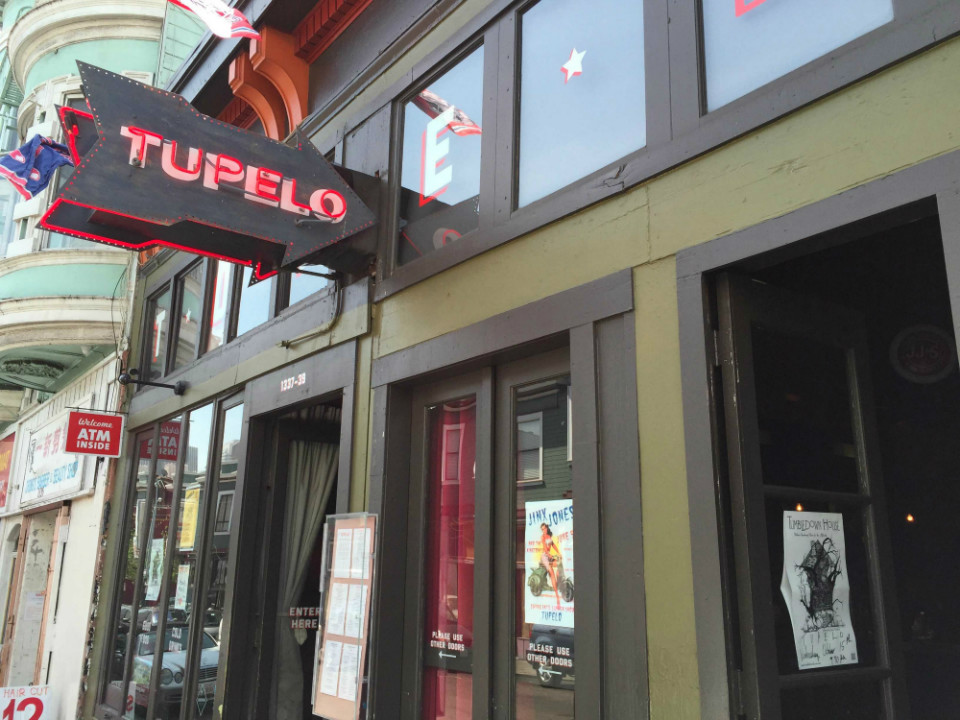 Photo: Geri Koeppel/Hoodline