For many inhabitants of the Lower Haight, no trip to the bar is complete without stopping afterwards to pick up some beer, a pint, or a late night snack at O'Looney's market. It's also the go-to place for a bottle of wine for that trip to the park, a lottery ticket if you're feeling lucky, or a loaf of bread for sandwiches.
O'Looney's has been run by Ribhi Mohamad (better known as just "Mohamad" to Lower Haighters) and his family for the past 33 years. And, believe it or not, the location of O'Looney's, 588 Haight St., has been a market serving the residents of the neighborhood since the building's construction way back in the 1880s.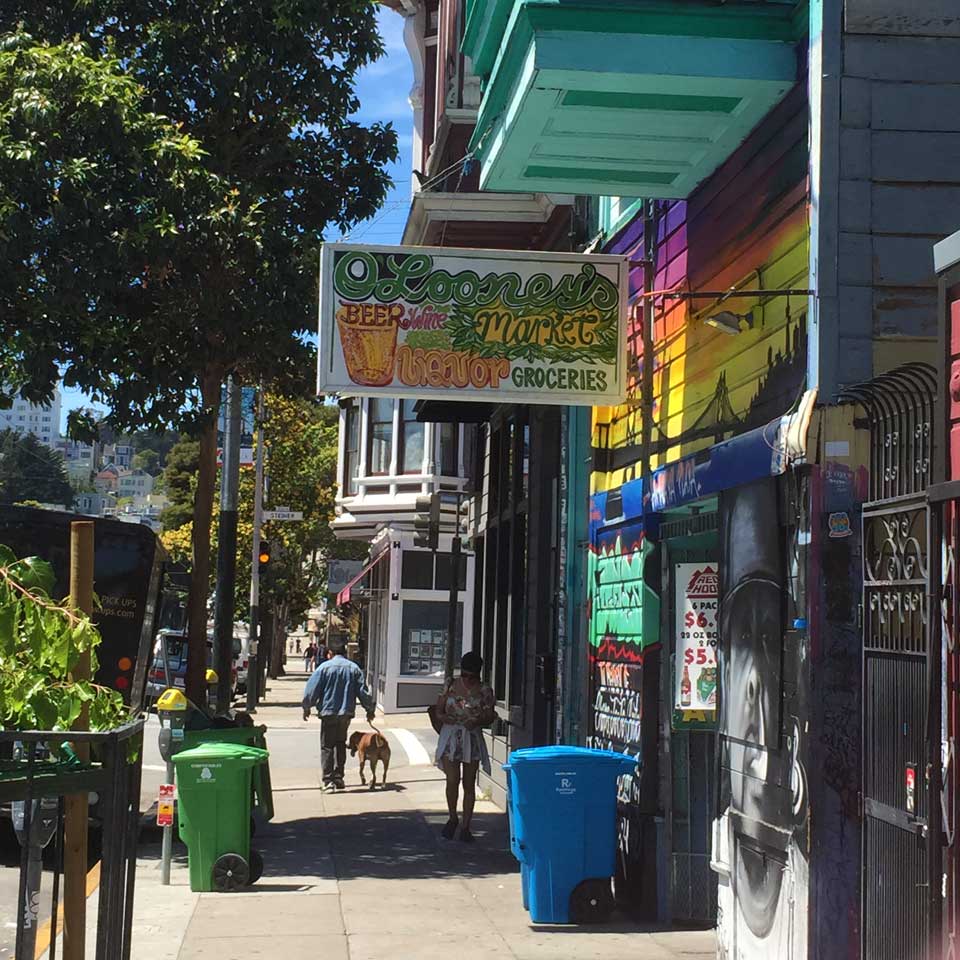 Mohamad immigrated to San Francisco from Palestine in 1977 with his wife and seven children; they had three more children after arriving in the U.S. for a total of nine daughters and a son. Today, he and his wife have 54 grandchildren and 13 great-grandchildren.
They originally settled in the Bayview district, where he worked at a store similar to O'Looney's on Third Street and Hollister Avenue named Jimmy's (now shuttered). Mohamad first came to know O'Looney's in 1980, when his cousin came out from Detroit and was interested in purchasing it. But as Mohamad tells us, the location wasn't exactly desirable.
"I came to check out the store. It was a mess. I stood across the street, watching, people standing in front, dealing drugs, I said no way I would buy this place. Too dangerous. Drugs, Ambulance coming every day. Shootings.

"My cousin decided to take it, but didn't make it [long]. I was getting tired of working on Third Street, which was even worse. Heroin, cocaine — not crack, that would come later —marijuana... my cousin had a year and a half lease and I borrowed the money from my dad, and my wife's family, to buy out the lease. Anything was better than Third Street."
O'Looney was the surname of the owners two prior to Mohamad, dating back to the 1960s. The family had asked the previous owners to keep the name, and Mohamad agreed, mainly because it would have cost money to change the name on the sign and the paperwork. The O'Looney family lives in Santa Rosa and occasionally comes down to visit, sharing stories of what has changed and what has stayed the same in the store.
Mohamad describes how difficult business was in the beginning. Competition was fierce, and he had few resources. There were two other liquor stores at the corner of Haight and Steiner. Additionally, the location of the current CVS was a liquor store, there was a small store located where Abe's Market is currently (at Fillmore and Page), Key Grocery was operating at Oak and Fillmore, and Sunrise Grocery was doing business at Haight and Scott.
"It was a mess," he says. "The store was empty, not much merchandise. Nothing to sell. Everyday I would work and then take that money and go shop to stock the store."
Then finally, business at O'Looney's started to turn around. The liquor store at Fillmore and Haight closed in order to make way for the new Walgreens, which would take a year and a half to build out. Not only did this help liquor sales at O'Looney's, but the sales of other merchandise items increased as well. The two other liquor stores at Haight and Steiner closed. Sunrise Grocery was sold to new owners, but didn't reopen right away. The Key Grocery at Fillmore and Oak had a fire and closed for renovations.
Mohamad remembers a time when the Lower Haight was very dangerous. He points to the front of his store as proof, where the lives of young men from the neighborhood who were killed are memorialized in a mural.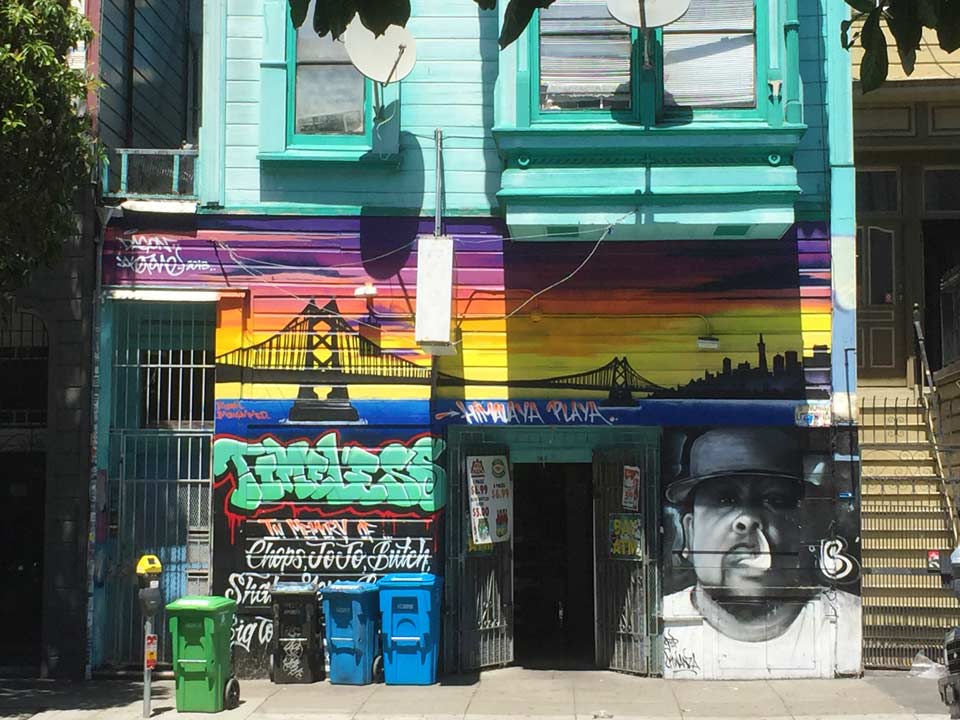 "After about 1990, after Walgreens came in, it started getting better, but then a few years later, it got a lot worse, when crack came. It drove everyone crazy. A lot of killings. Shootings. Everyday."
Mohamad also recalls a time when the demographic of the neighborhood was much different.
"It used to be all families, mostly black families. I had 16 feet of shelf space, all for baby food and diapers. For the past 10 years, I don't even carry baby food. I used to open early in the morning because families would want milk and cereal. But I would close at 9pm. Too dangerous. But then when rent went up, families started moving out. Today, no babies. All young people."
Mohamad credits his continued success to support from his family. He has never hired employees, but his wife, his children, and now his grandchildren have always helped to support the store.