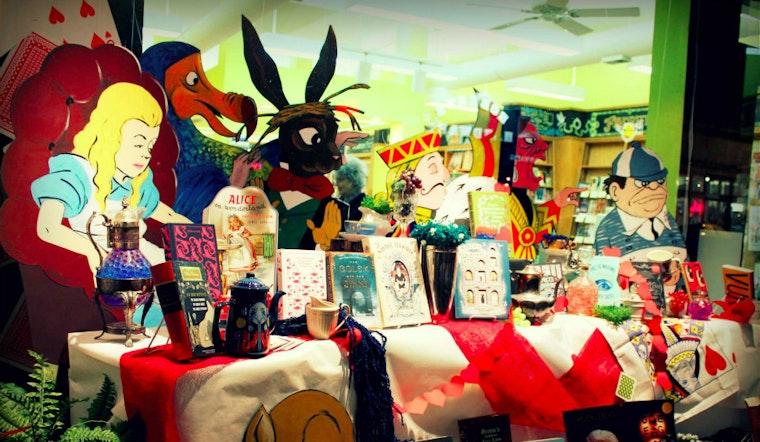 Published on May 01, 2015
California Bookstore Day, which this year expanded nationwide as Independent Bookstore Day, is coming up this weekend. Luckily, there's no better place to celebrate than at your local Haight Street bookstore, and Booksmith is gearing up for the special occasion. 
On Saturday, May 2nd, Booksmith will be marking the event with an Alice in Wonderland-inspired Mad Tea Party from noon to 2pm, which will include tea, mimosas, giveaways, and juice and coloring for the kids.
A tea leaf reader will be on hand to tell your fortune (don't forget to tip), and musical performances will come courtesy of local indie folk pop artist Stella Peach, who plays violin and loops over herself. A host of special literary guests will be hanging out, and we hear that they will "probably recommend books to you if you ask nicely." Silly hats will also "definitely" be in play.
"So many people come through on Indie Bookstore Day that we really wanted to use the opportunity to get creative and transform the space into something magical," said organizer Amy Stephenson (full disclosure: she's also a Hoodline Upper Haight editor). "We do a lot of events, but it's rare that we get to have so many authors who write so many different kinds of books, so we thought Alice in Wonderland was something everyone could get really excited about."
Here's a piece of concept art to get you in the mood, courtesy of store artist Sean Chiki: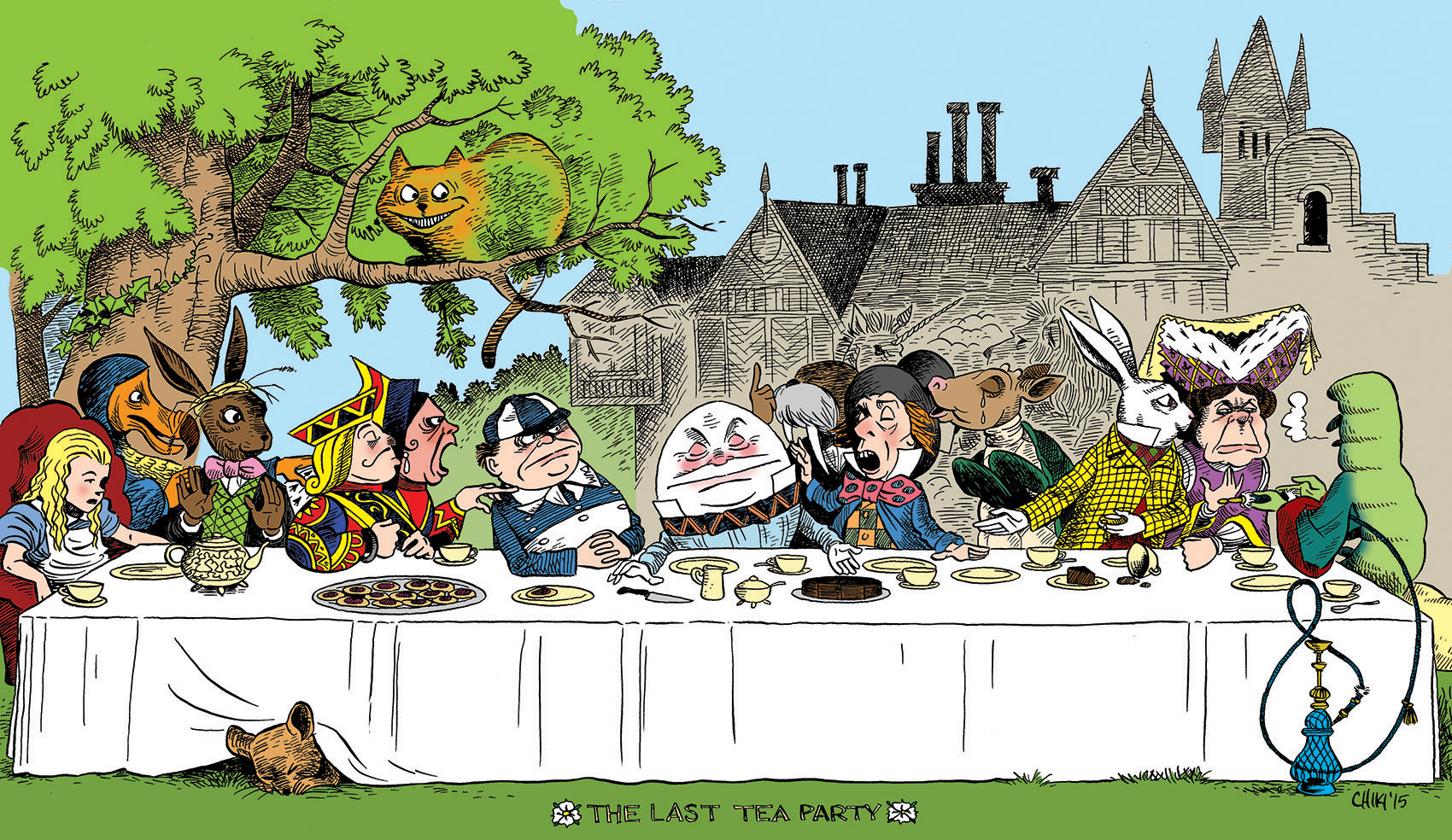 Booksmith has been in operation for 39 years, and this weekend's event is just one of its array of in-store happenings, which include the popular (and raunchy) Shipwreck event. Speaking of which, the next literary fan-fiction event, which will be decidedly less kid-friendly than Saturday's party, will center on Louisa May Alcott's "Little Women", and will be held on May 7th. As usual, a cavalcade of author signings and events is also planned for the coming months.
Booksmith joins Green Apple Books (and Books on the Park), Books Inc. locations, Folio Books, and more locations in celebrating the event on Saturday. For more Bay Area bookstores participating in the festivities, check out this interactive map.