You've heard this one a lot recently: another restaurant in the Castro has been closed by the Health Department for code violations. This time it's a repeat offender, Sliderbar. After being closed last October for a severe cockroach infestation, the problem continues to persist and after a recent inspection they have been shut down indefinitely due to the same violation.

Hoodline asked the Health Department if there is any particular reason for the seeming increase in violations and closures in the neighborhood (there have been some others lately) and they've told us that the inspections are all "per normal order of business."
There is no time frame for the reopening of Sliderbar. Thanks Dan S. and Sarah F. for the tips.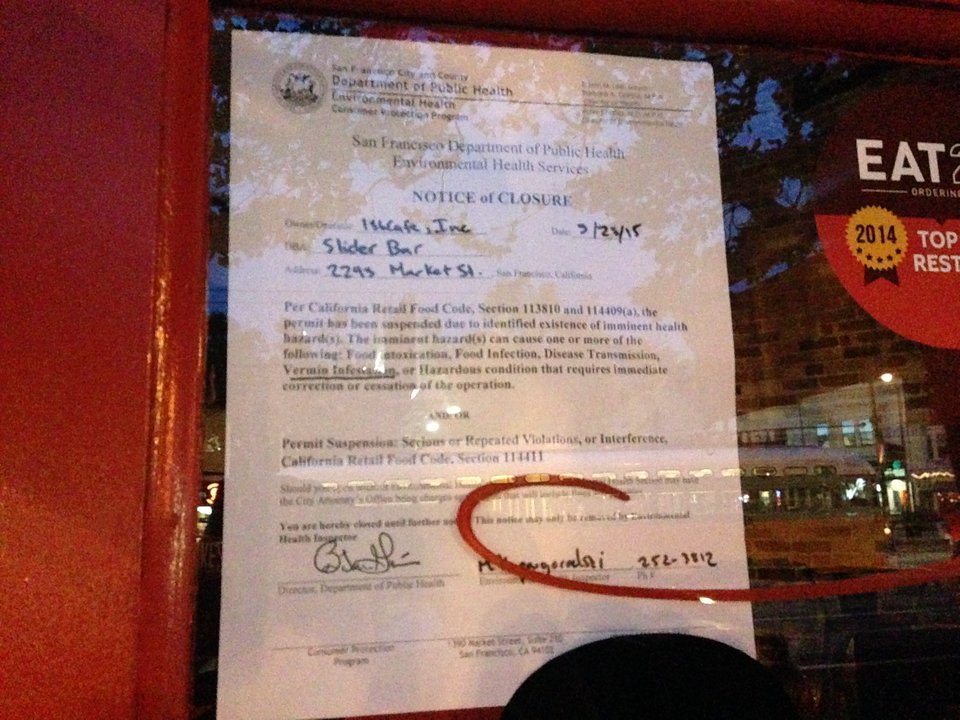 After briefly opening back in January, Bar Vero has been closed with a sign on the window stating that they "are working on changes to help better serve the neighborhood. We will be back soon." After a few months it appears that they've thrown in the proverbial towel after the short stay and will not be reopening. A listing on SF Association of Realtors tells us that the three-level, approx. 2500 sq. ft property, including a beer and wine license, is being offered to rent at $10,000/month, negotiable. Bar Vero, we hardly knew you.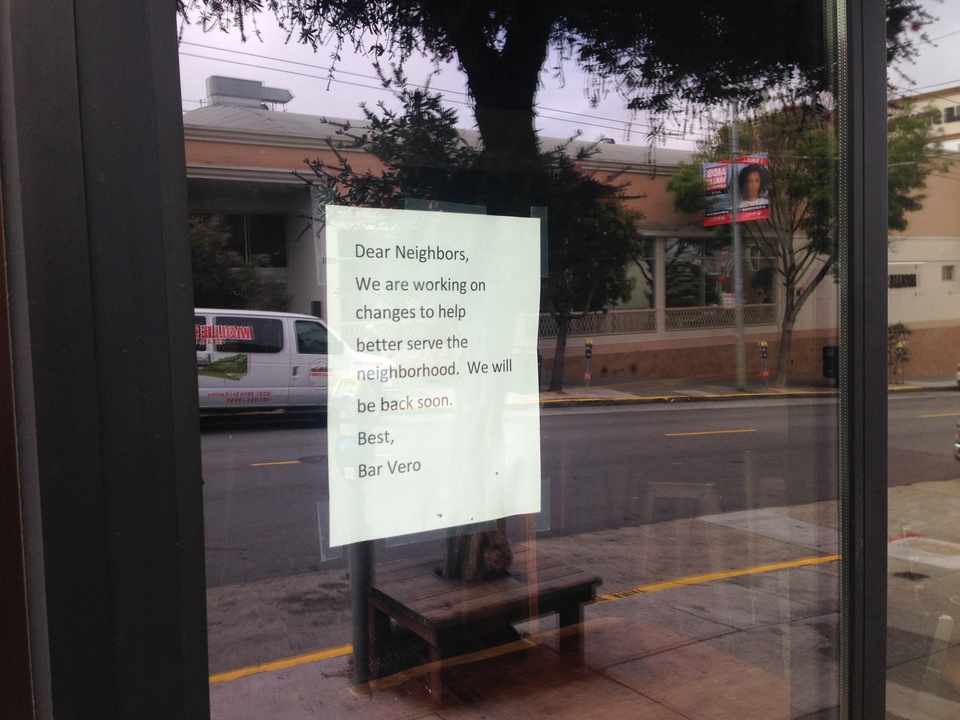 Hoodline should also mention that two restaurants in the neighborhood have recently placed Craigslist ads offering their business for sale. The first one, Curry Boyzz,  was recently involved in a bit of a controversy back in February when a customer accused their delivery person of making homophobic remarks after delivering their food over two hours late. Also, the one week old Janchi was also listed on Craigslist.
Both of these listings have since been taken down and at this point we can only guess that these business owners are testing the market to see if there are any interested buyers. We will let you know if we hear of any more news concerning these locations.