The stretch of Gough Street at Hayes has seen major changes over the past year with the closures of Bibliohead Bookstore, Las Estrellas and Stelline. Longtime trattoria Caffe Delle Stelle, however, is still a visible presence on the corner of Hayes and Gough, and it now boasts a unique offering: a lunchtime to-go window.
If you bypass the restaurant's Hayes Street entrance and walk around the corner to Gough, you'll find the little window with a built-in counter for placing orders: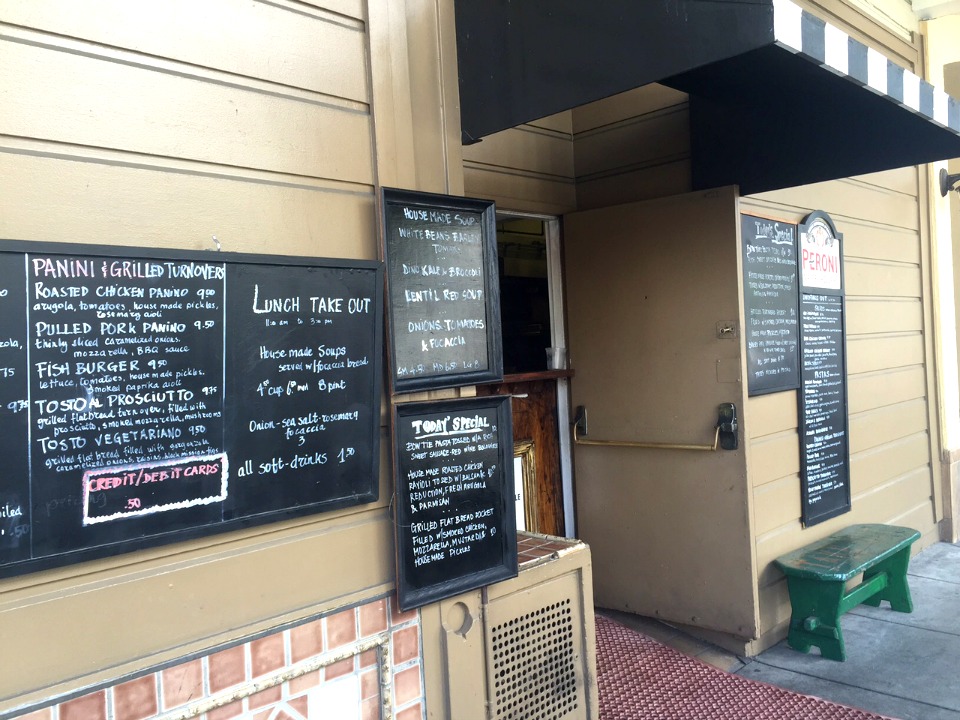 (Photo: Nuala Sawyer / Hoodline)
Giorgio, who mans the window, tells us it's been open since January and business so far is good. He simultaneously takes orders, helps the chefs in the back, and hands over your sandwich or salad with a smile. 
The menu is an abridged version of what's available inside, with a focus on salads and sandwiches, all in the $8-$10 price range. Featuring "Northern Italian fare," the lunch menu includes Italian-inflected twists on classic lunch items, like the grilled chicken breast salad made with grilled pears, crumbled pancetta, shaved grana padano, and garlic croutons.
Sandwiches include panini (think roasted chicken or pulled pork) and grilled flatbread "foldovers" stuffed with prosciutto and mozzarella. Lunch also features a selection of soups and a list of daily specials, such as bow-tie pasta tossed with a sweet sausage red wine bolognese, or roasted chicken ravioli with a balsamic reduction.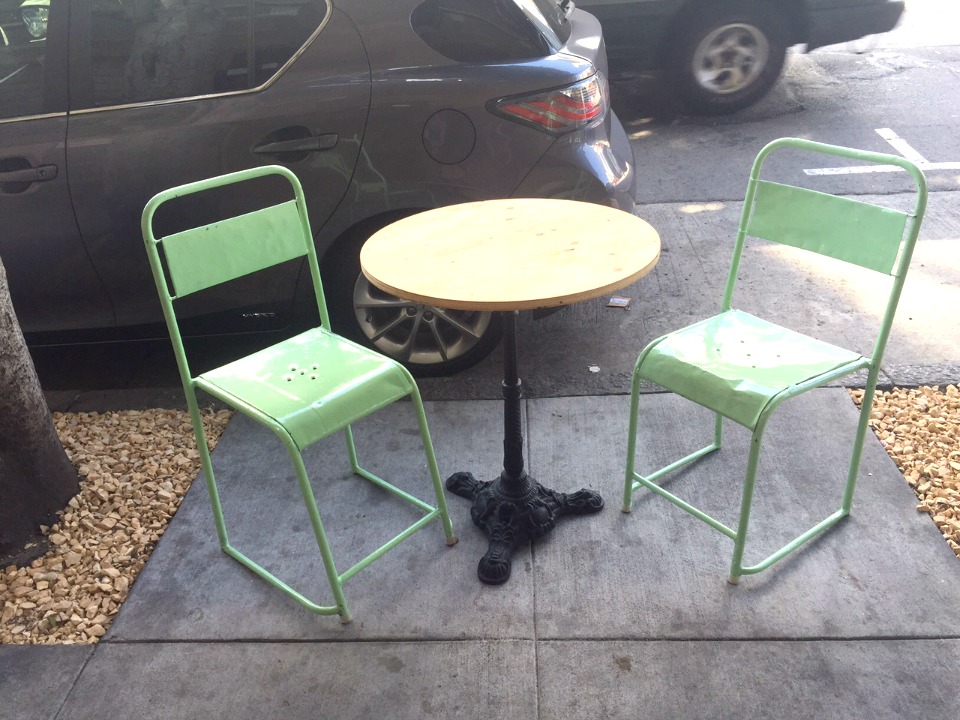 Chairs outside the takeout window. (Photo: Nuala Sawyer / Hoodline)
The takeout window is open from 11:30am to 3pm on weekdays, and accepts cash with a $0.50 fee for credit or debit cards. Orders can be called in to (415) 252-1110, or ordered at the window in person.