Tonight, the Haight's bookstore The Booksmith is hosting a book swap event with author Jami Attenberg (The Middlesteins, The Melting Season). Her new novel, Saint Mazie, is a fictional look at real-life Jazz Age figure Mazie Phillips, who was known as the "Queen of the Bowery" for her work with the homeless and down-and-out citizens of her neighborhood—a phenomenon to which many Haight dwellers can likely relate. Attenberg's novel, which has received rave reviews, tells how Mazie grew into a hero and cult figure in Depression-era New York.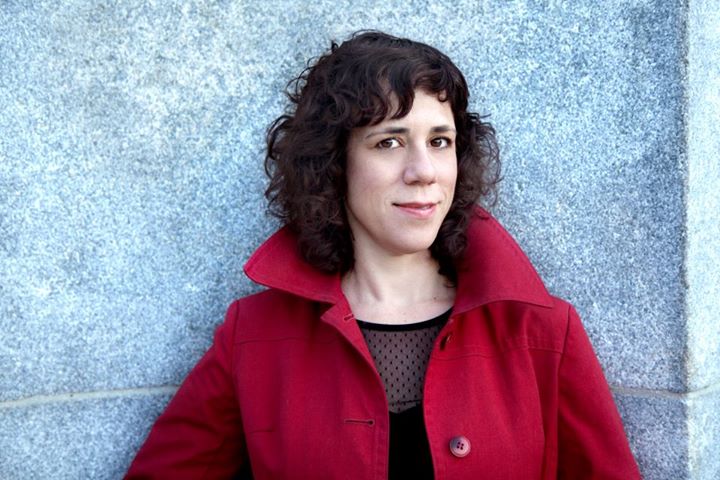 Jami Attenberg. (Photo: Facebook)
We caught up with Attenberg and The Booksmith's Amy Stephenson (who's also one of Hoodline's Upper Haight editors) for more on Saint Mazie and tonight's event.
What are the Bookswap events all about? 
Amy Stephenson: "Bookswaps are private parties with an author, and we host them every other month. People bring a book they love, and we close the store, open the bar, and serve dinner. We seat people at tables, rotate them every 20 minutes or so, and they talk about the books they brought. At the end, we do a big, rowdy white-elephant swap.Participants leave with someone else's beloved book, and they get 20 percent off whatever they buy that evening.
"They're awesome for us, as staff, because we get to sort of kick up our heels and throw a party fora writer we love. I think participants love them because they basically get locked inside a bookstore with a hefty discount and 40 new friends (and, okay,an open bar). People have a total blast, and so do I. Think sassy book club where you don't have to read the same book as everyone else."
Jami Attenberg is on fire right now. What makes you excited to have her come to Booksmith?
AS: "We had no idea when we started planning this event that [Saint Mazie] would be chosen as the latest Tumblr book club book, or that it would get so, so much [critical] attention. I just loved the book with my whole heart, and decided to throw a party for it. I'm glad everyone else is as excited as I am. Also, I'm lucky enough to know Jami personally, and I can state for the record that she's one of the kindest and most genuine people I've ever known (and for what it's worth, I think she and Mazie would get along like gangbusters)."
It's hard not to draw comparisons between the Depression-era plight of the Lower East Side, as referenced in this book, and the current plight of the Upper Haight. Do you think local readers will feel the same?
AS: "Yes! And I hope they do. It's one of the reasons we're making such a big deal of this. I've lived in the Haight for six years, and I've been writing about homelessness for Hoodline for three. It was really great to read a story about a woman who just got out there and got her hands dirty—and helped people. Yes, it's a New York book, but it's so, so relevant for San Francisco generally, and the Upper Haight specifically."
Jami, what interested you about Mazie?
Jami Attenberg: "I loved Mazie's compassion for humanity, but also I loved her wit and boldness and how she clearly knew how to have a good time. Her real life story is truly amazing though! Her devotion to helping the homeless on the streets of New York for decades was truly remarkable."
Have you been to the Haight before? What were your impressions?
JA: "I've been to the Haight many times, and it's changed so much since I first visited 20 years ago. There's certainly a sense of history there—a fascinating one—still peeking through all the crevices. Even with a newer sheen in the 'hood."
What do you like about San Francisco?
JA: "SanFrancisco is such a gorgeous city; I love walking its streets. The air always seems so fresh to me."
Are you excited for this event? Why?
JA: "The Booksmith is such a fantastic venue. I've been dying to read there for years, and always visit it when I'm in town. In general, I'm always thrilled to read at an independent bookstore, as they're such a crucial part of a community."
Jami Attenberg will read from and sign Saint Mazie tonight at 6:30pm at the Booksmith. Admission is free. The Booksmith bookswap kicks off at 8pm; admission is $15 and includes food, drinks, and a 20 percent discount on book purchases.