Tara Toni and Deni Mariscal won the lottery—the Pride parade lottery. The best friends will be leading the parade with Dykes on Bikes on Sunday morning. The leading motorcyclists for each year's parade are picked out of a hat at random, and Tara and Deni won this year's honor.
Tara has been in San Francisco for 13 years, and this year will be her first year participating in the parade with Dykes on Bikes. Deni has participated in the parade in the past, but independently. Tomorrow, Deni will be kicking off the event on her Honda 350 Four and Tara will ride on back.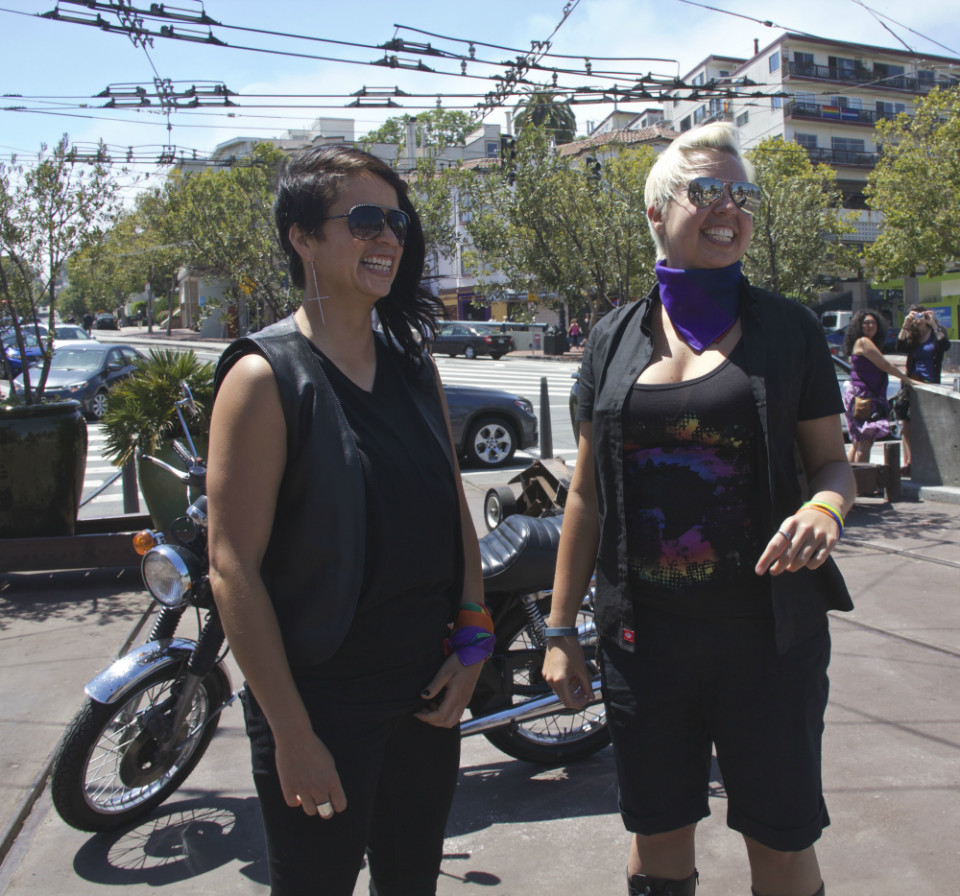 Deni (left) and Tara (right).

Tara and Deni met 10 years ago while working at The Blue Mermaid in Fisherman's' Wharf in their "sailor outfits." When Deni first met Tara, she had just moved to the city. During that time, she thought to herself, "I think I am a lesbian" (now she identifies with "queer"). During that time, she found Tara to be "such an amazing out person who was so comfortable in her own skin." Deni noticed how Tara would often talk about her girlfriend like it's just no big deal to be gay, and Deni thought, "I want to be her." They started hanging out and have been friends ever since. 
Today, Tara lives in the Western Addition with her soon-to-be-fiancé, Jen, and Deni is "single and loving every minute of it." After last year's parade, Deni met Mindy Dodson, president of the organization, who became her mentor. Deni's interest in the Dykes on Bikes organization eventually led her to attend meetings and do volunteer work throughout the city to become a member, eventually being voted in and earning her official Dykes on Bikes patch in April of 2015. She's excited to don it this Sunday in the parade.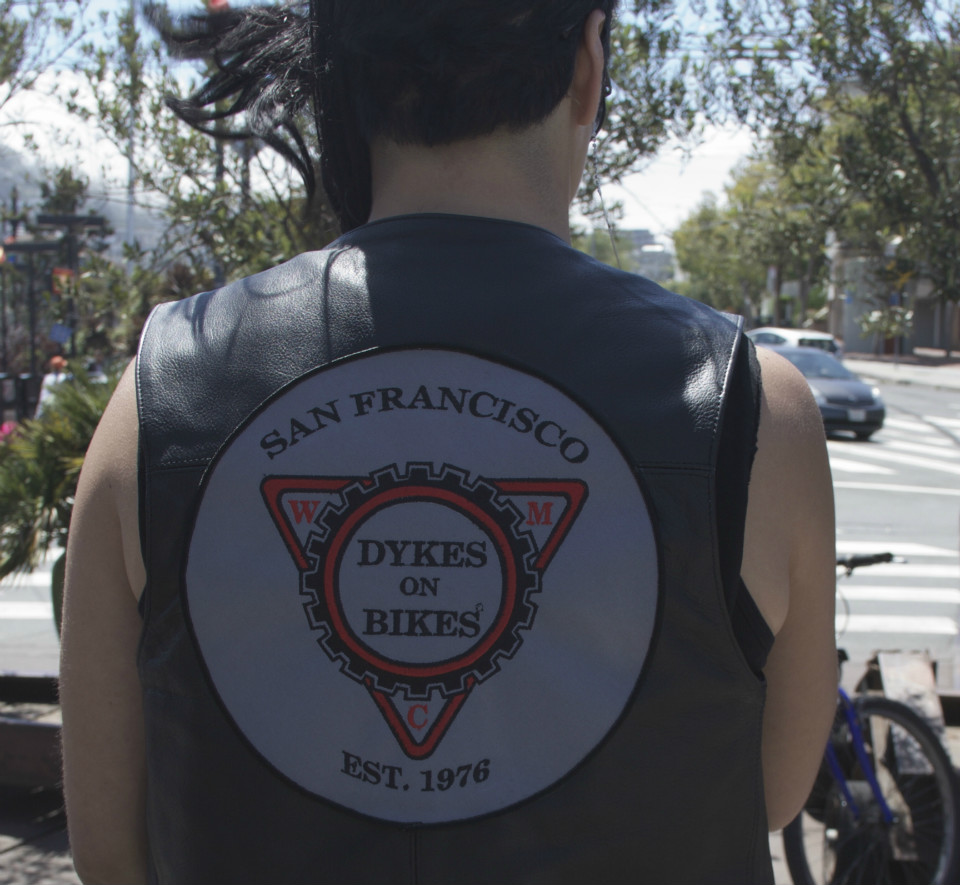 Deni, who doesn't participate in online social media and has no Twitter, Facebook, or Instagram accounts, told us that she "likes to approach people face to face and connect with them." Her mission is to spread the word about Dykes on Bikes, a national organization that is committed to a community of women motorcyclists and their friends and allies. Members of the organization participate in several fundraising events each the year, with a recent one being AIDS/Lifecyle, which raised $16.3 million. Dykes on Bikes was founded in 1976, so next year will be its 40th anniversary.

Dykes on Bikes president Mindy Dodson calls Deni, "super delightful." and she's thrilled to be riding in the procession this Sunday with with her. Dodson will be riding her red Harley with San Francisco attorney, Brooke Oliver, on the back. Oliver fought hard to help Dykes on Bikes become a trademarked organization.
Dodson told us that they don't know exactly how many motorcyclists will be participating this Sunday, but about 300-400 motorcycles are expected. Registration requests trickle in by mail, but last-minute participants can go to El Rio (3158 Mission St.) today from 1pm-5pm to register. On Sunday, there will also be a table on the corner of Steuart and Mission streets for last-minute registration to ride with Dykes and Bikes in the parade, open from 8am until 10am, right before the parade kicks off.