Yesterday, the northern section of Dolores Park re-opened to the public, after more than a year of renovation and construction. Here are reporter Beth Thomas's observations from the scene.
It was a gorgeous Thursday in the newly re-opened Dolores Park.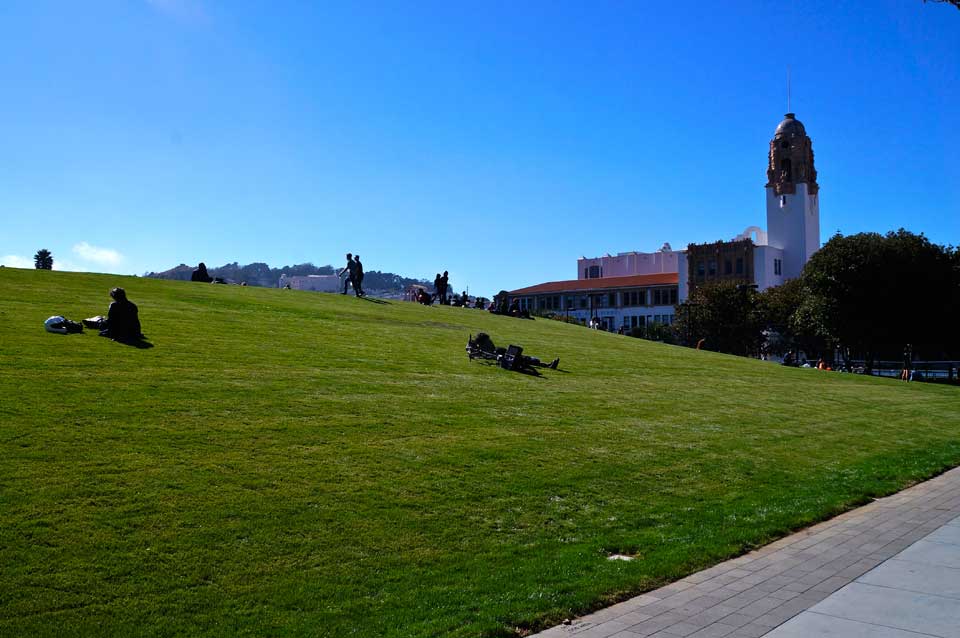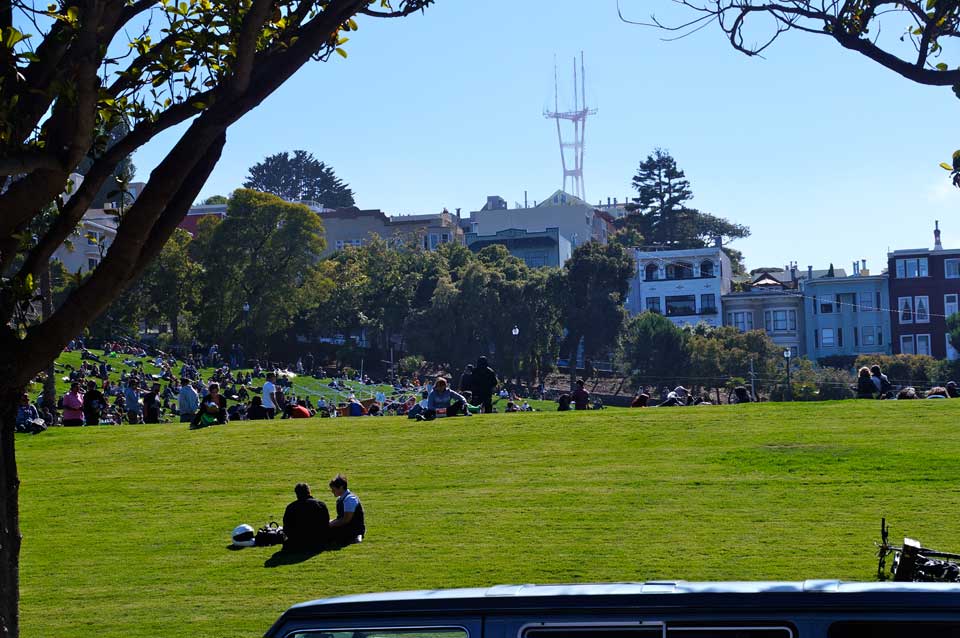 The new section of the park was green, plush and consistently full of locals throughout the day, without ever becoming too crowded.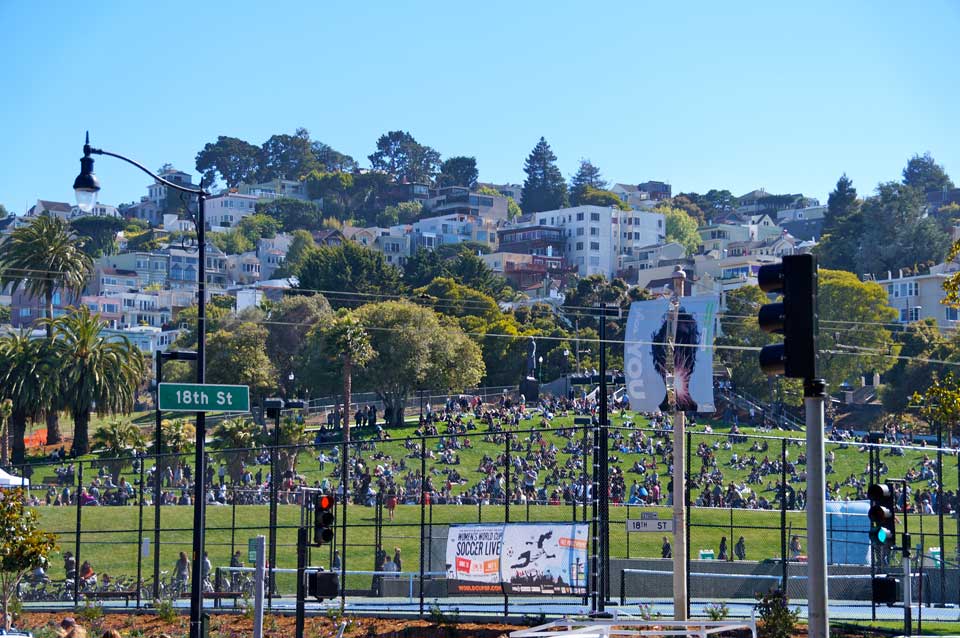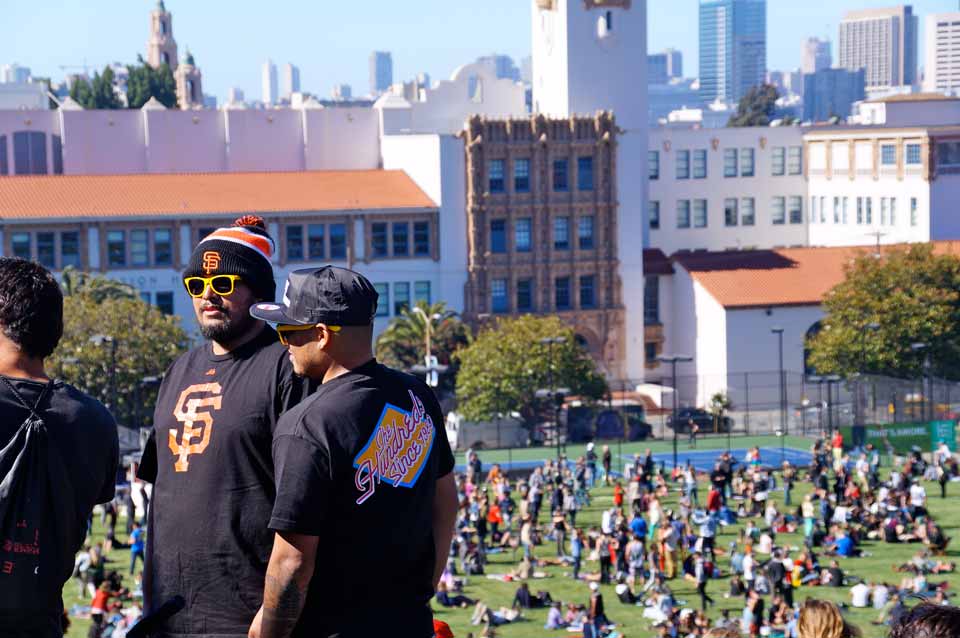 Signs for a new cleanliness campaign could be found throughout the park, reading "LOVE DOLORES: Compost. Recycle. Use a Trashcan." The campaign's goal is to keep the renovated park looking pristine, despite crowds of visitors. It's a friendly reminder for all of us to respect our city.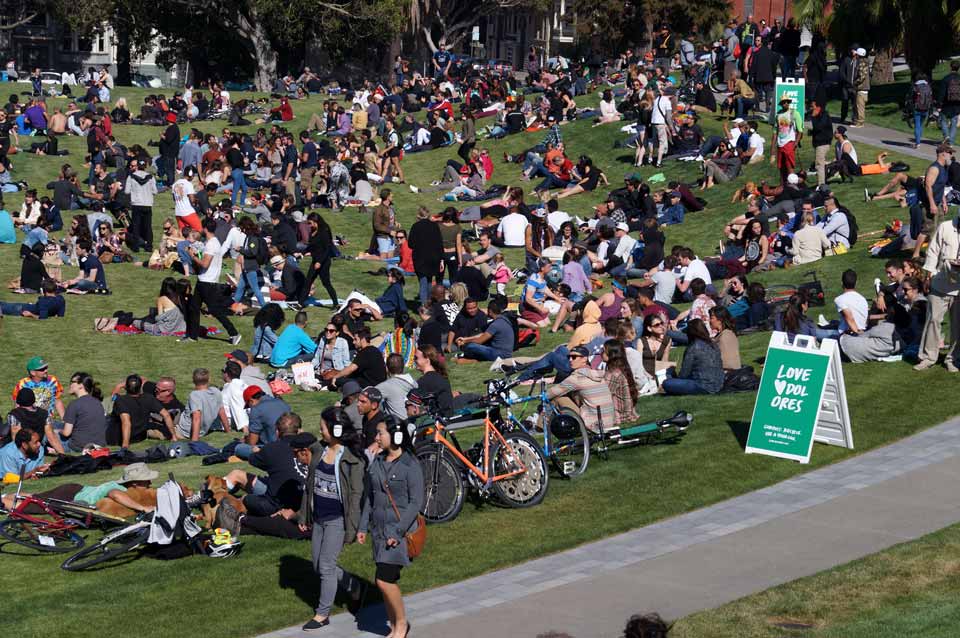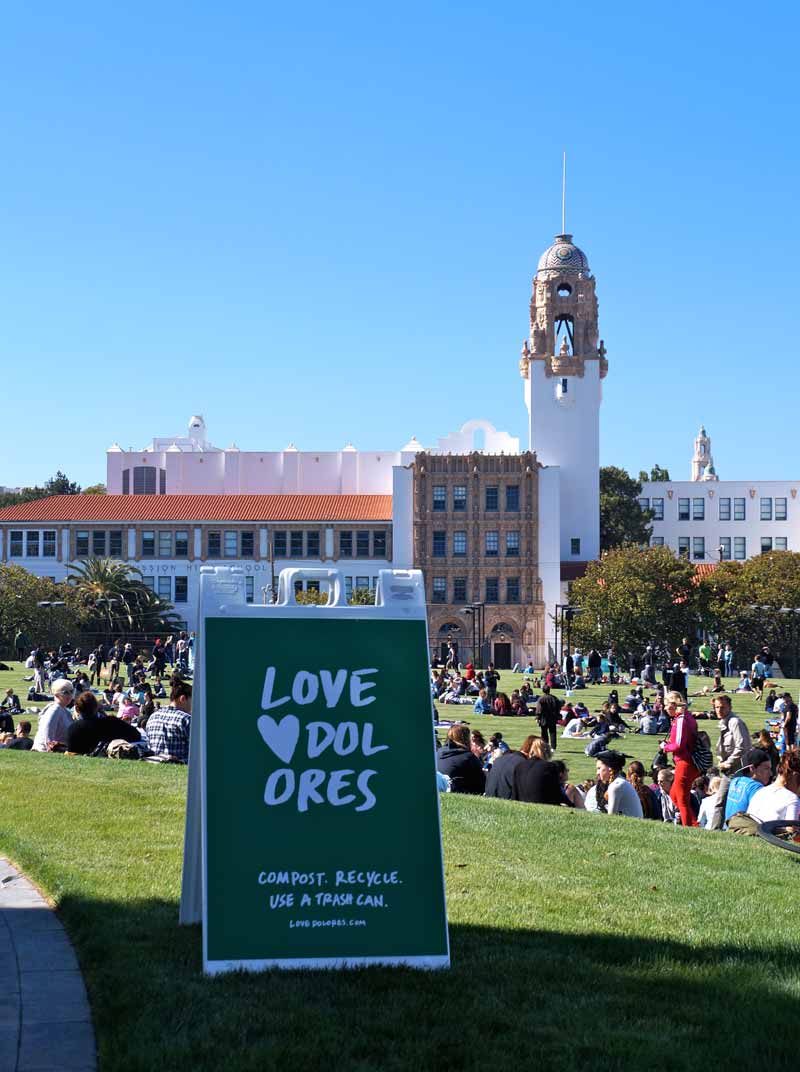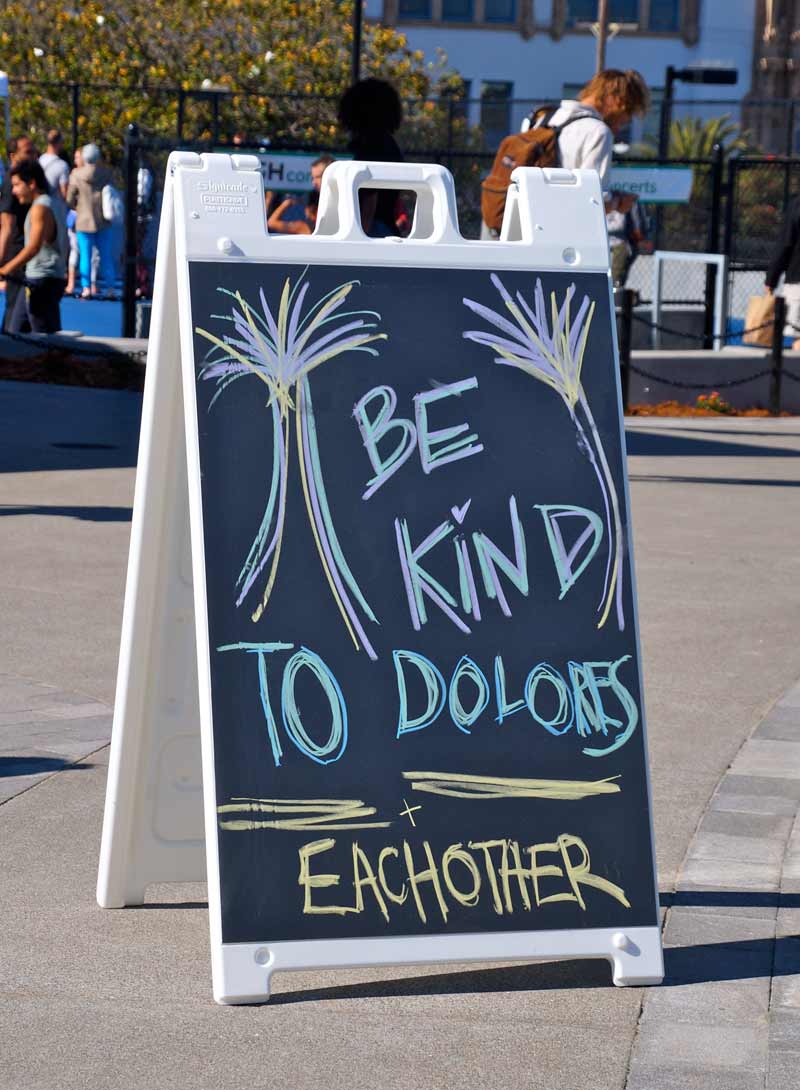 The day started as a typically foggy and cold slice of SF summer. But by 3pm, the fog had cleared, and the sun came out just in time for a silent disco, put on by San Franpsycho.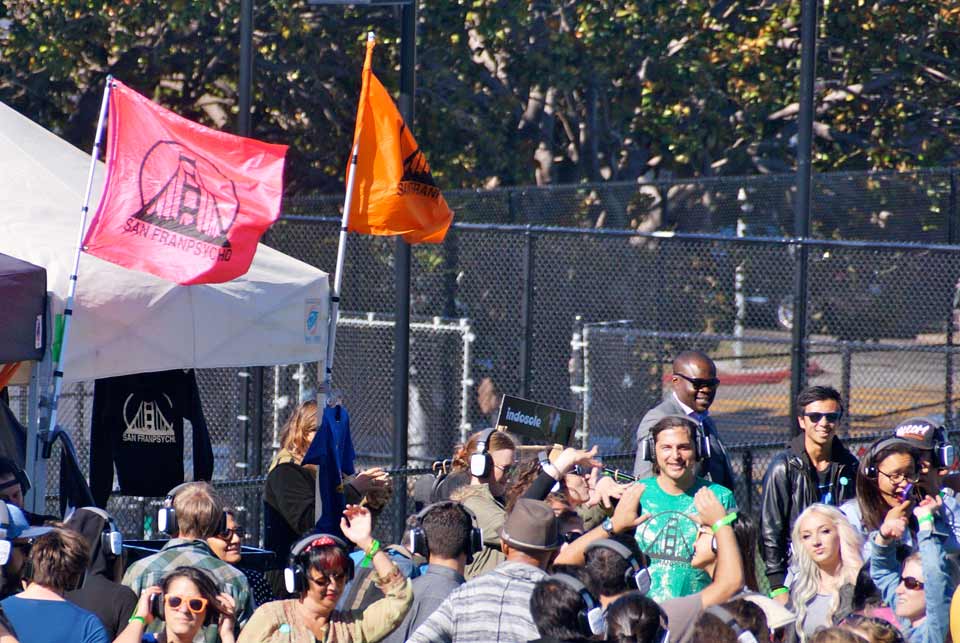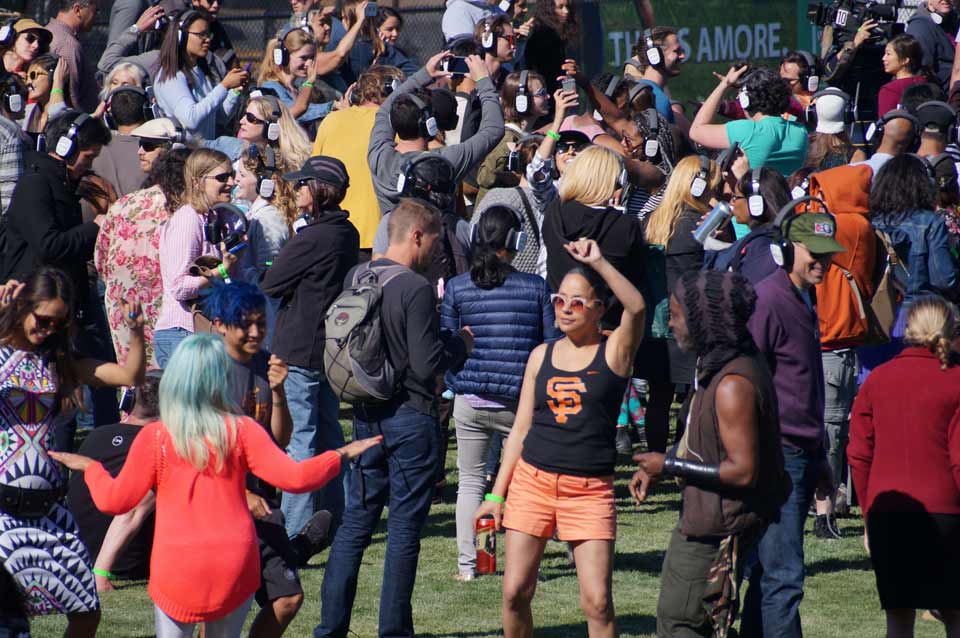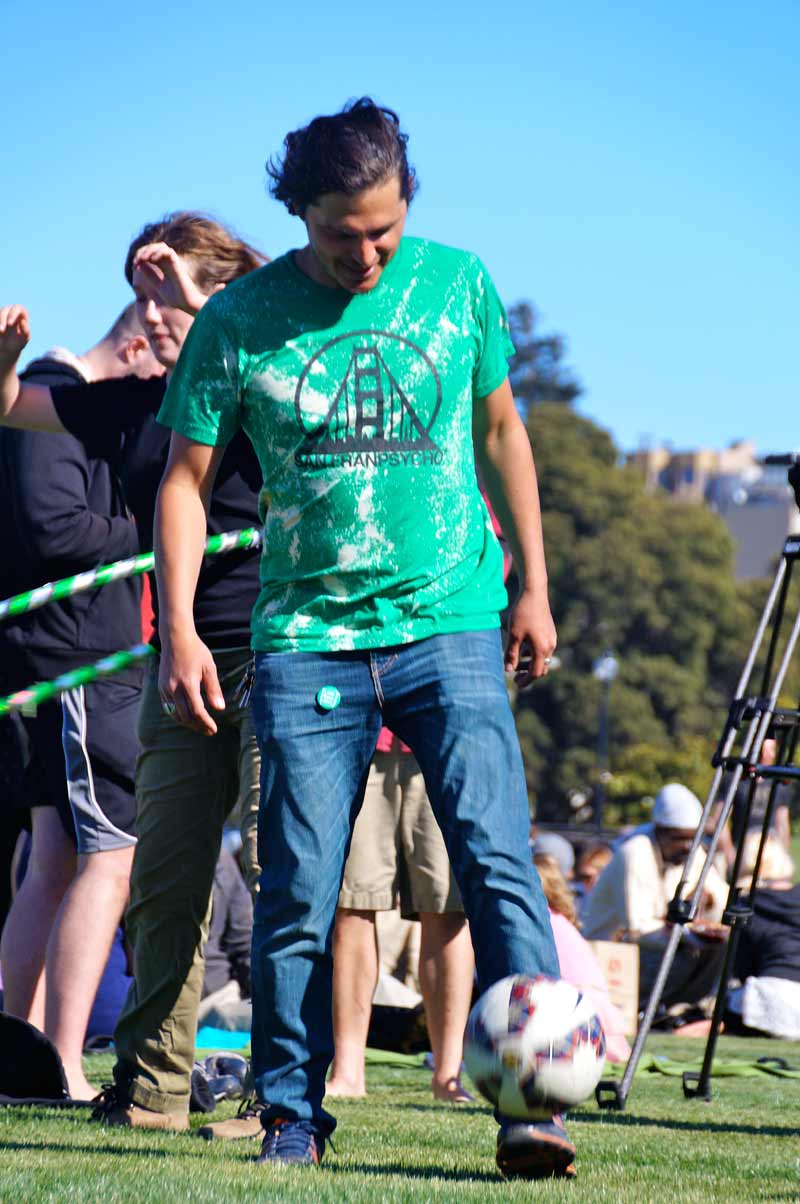 Christian Routzen of San Franpsycho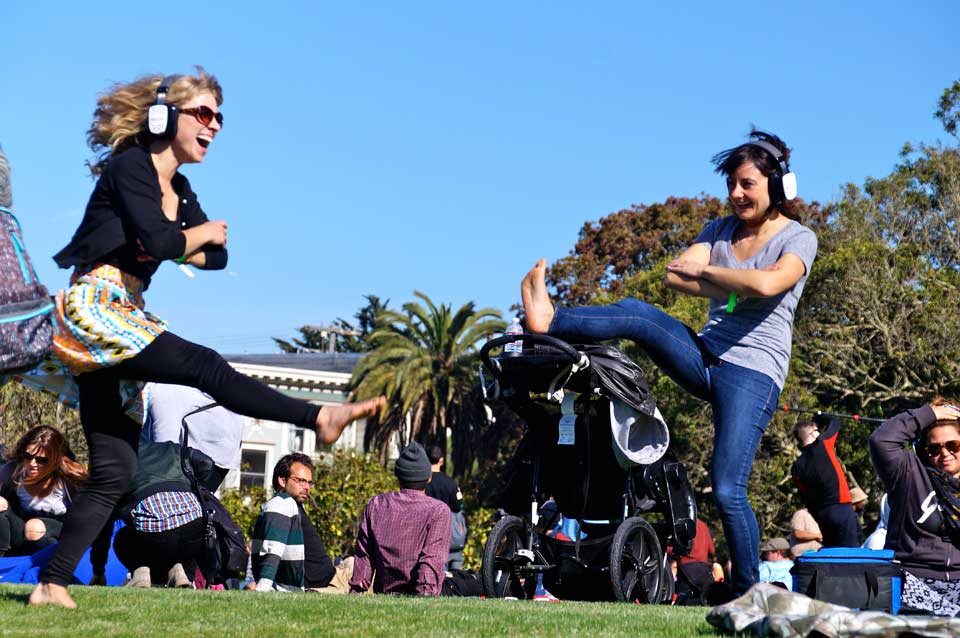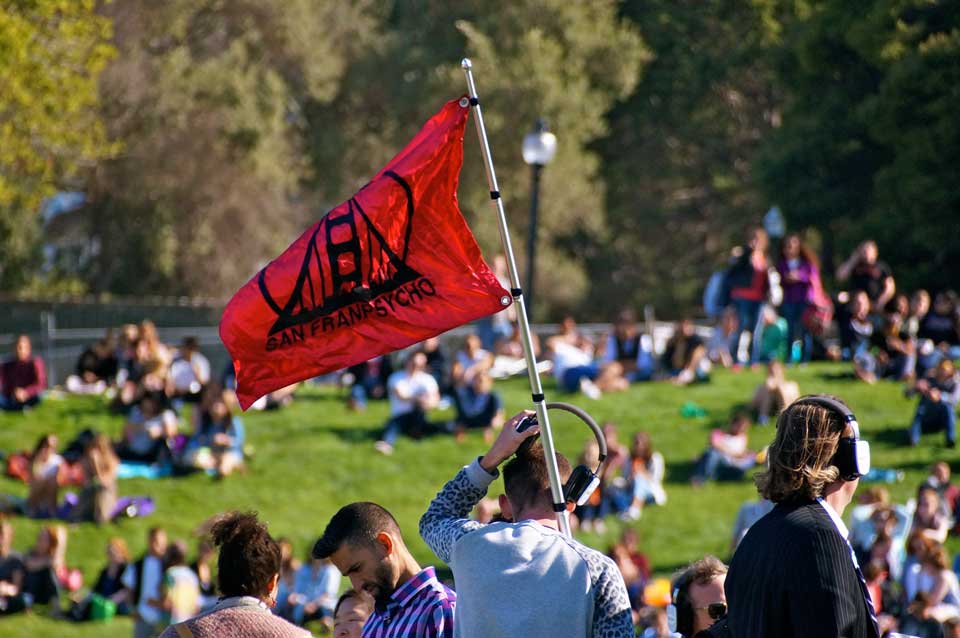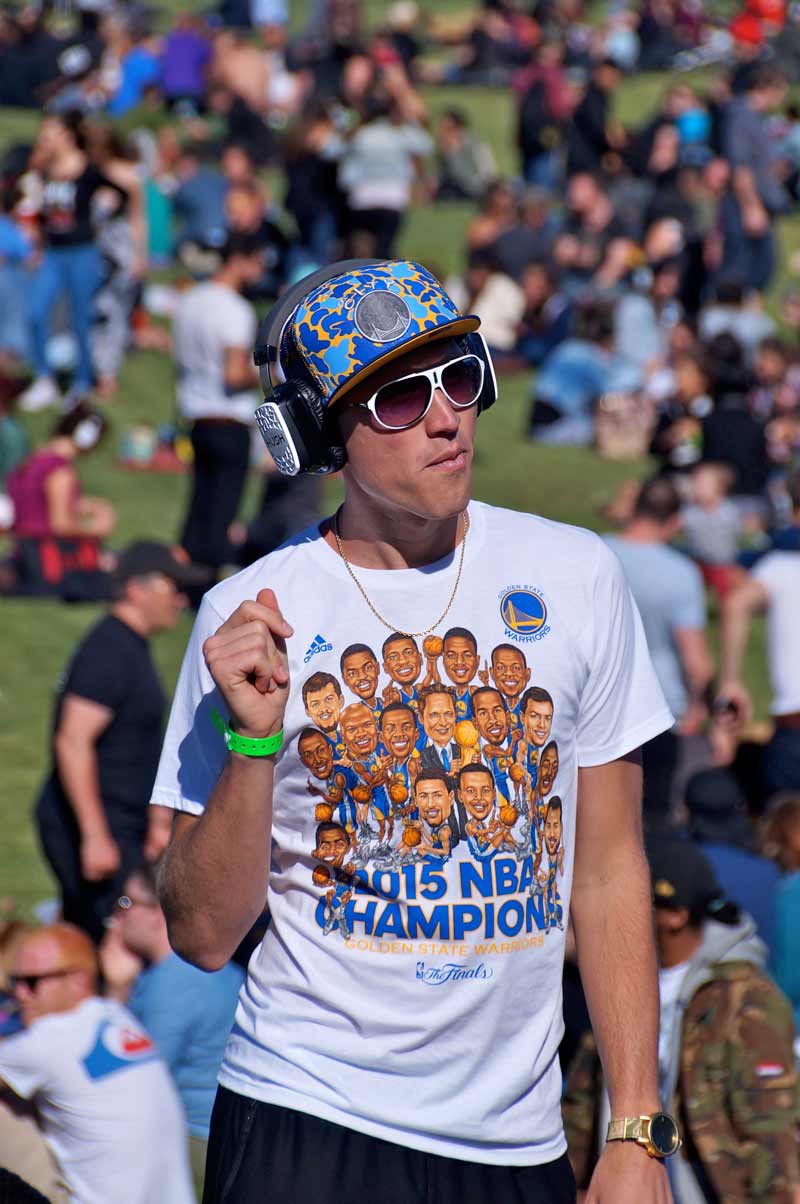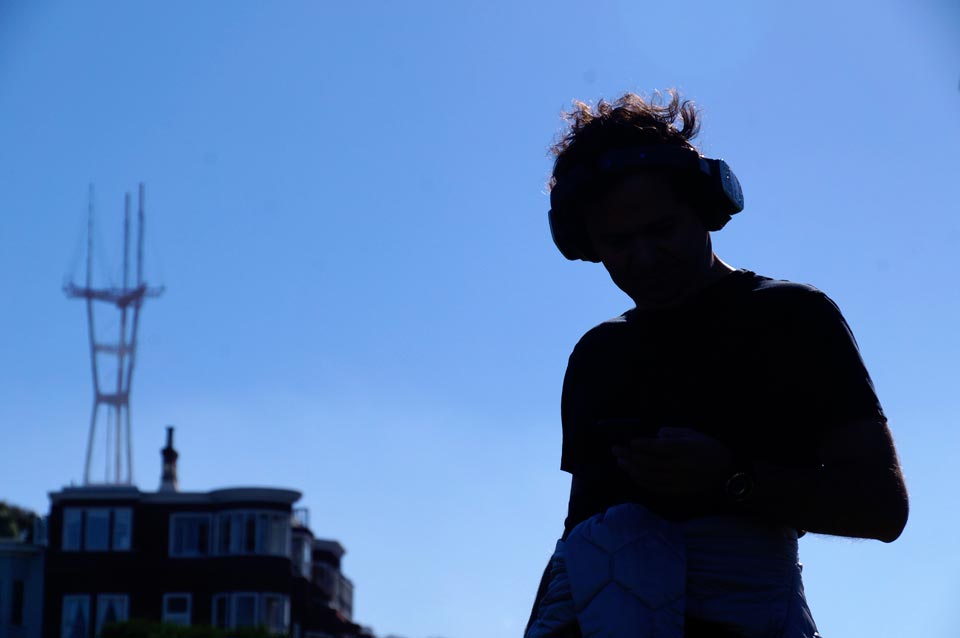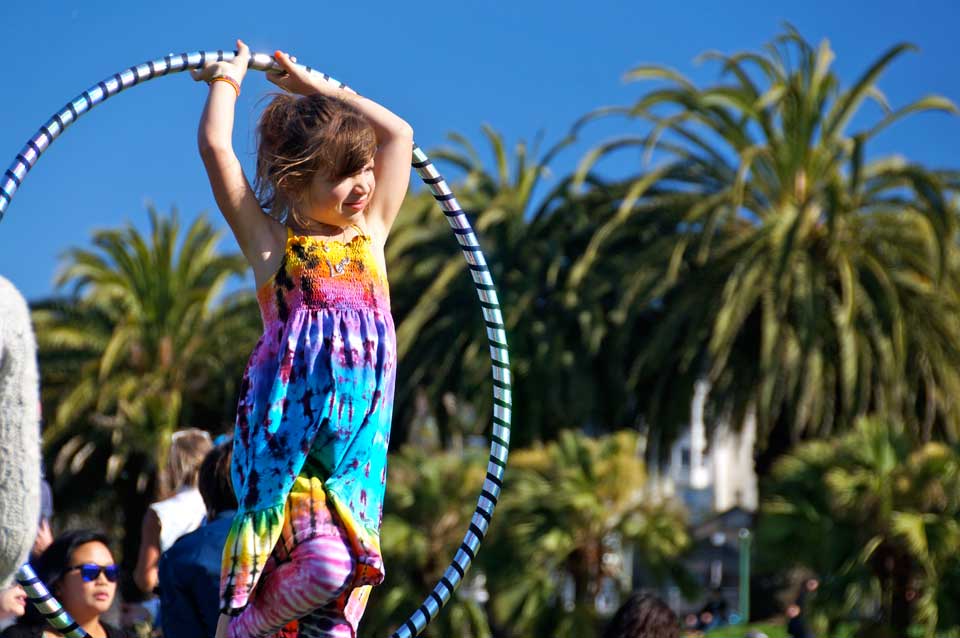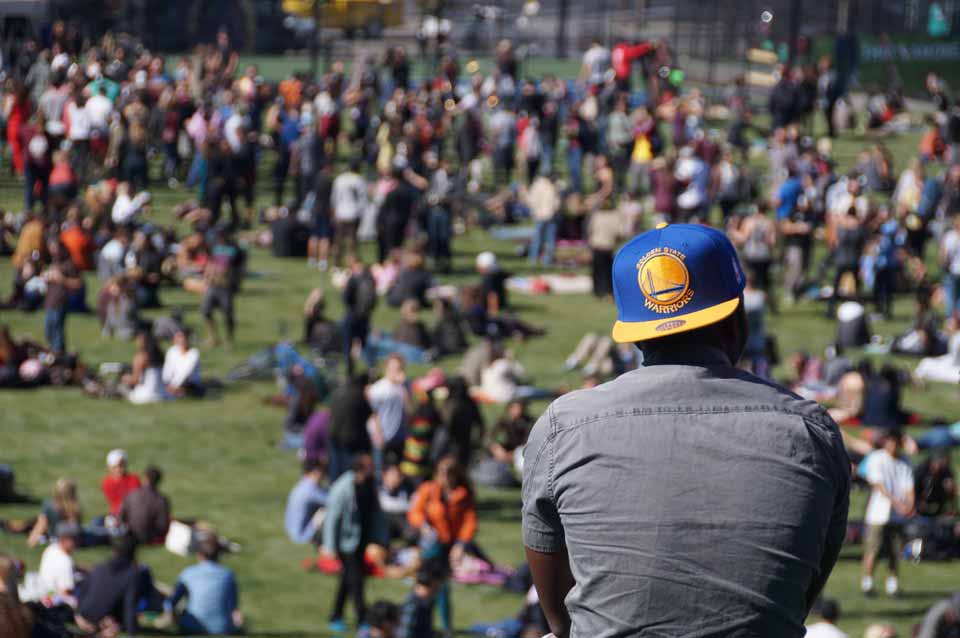 By 7pm, the wind had returned, and the park slowly started to clear out.

Even with its brand-new grass, Dolores Park still has the familiar sense of comfort and friendship that it had before, and I even spotted some of the same faces I've taken pictures of all these years. As a local, I'm looking forward to enjoying the newly renovated Dolores, one of San Francisco's most beautiful parks.