Even if you've never tried the food at the Mona Lisa restaurant on Columbus, it's pretty likely you've admired owner Maurizio Florese's one-of-a-kind 1965 Fiat 600 stationed out front.
Florese bought the car 21 years ago for $35,000 after it was refurbished by AutoMotoSport, owned by racing legend Lorenza Lauria and his wife, Fina. The car's original owner from Palermo, Sicily, had paid just $300 for it new. The airbrushed Mona Lisa painted on the hood was added about 10 years ago by Maurice's Pieces airbrush art company out of Oakland. The car was featured as part of an episode of the TV showWet Paint  that aired about the shop in early 2006.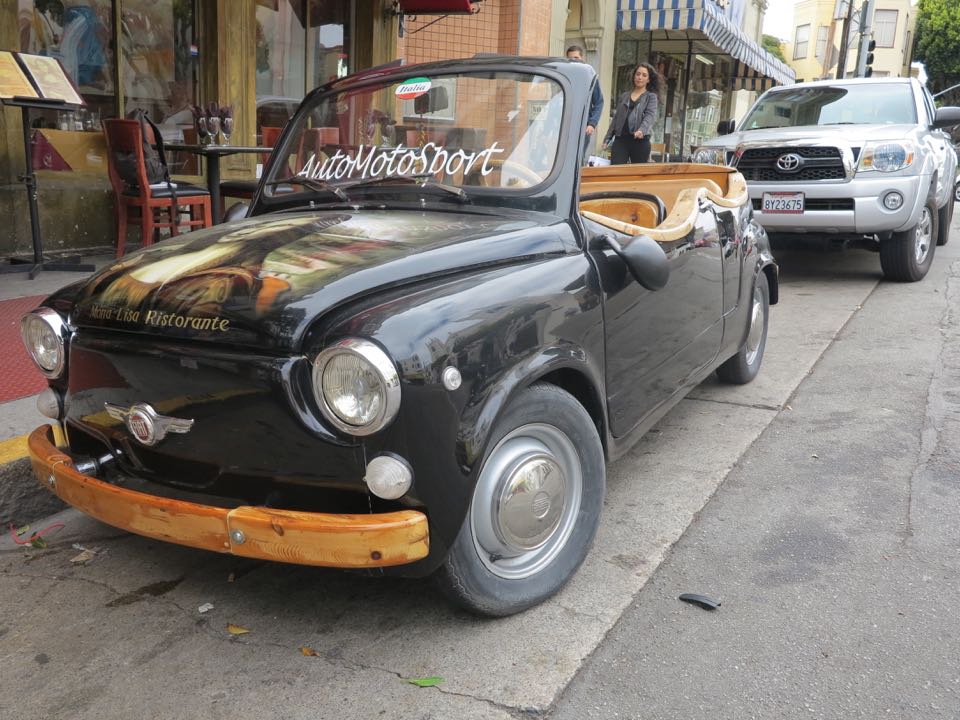 There are no plastic parts, and everything is made of metal, glass, and of course, wood. The odometer reads 27,556 kilometers, but it's clearly been driven much more than that. The four-cylinder, 120-horsepower engine is located in the back, and yes, there are seat belts. 
Oh, and it also turns into a picnic table. Diners can even eat in it—you can make a reservation, or if there are no bookings, it's first-come, first served if you want to hop in.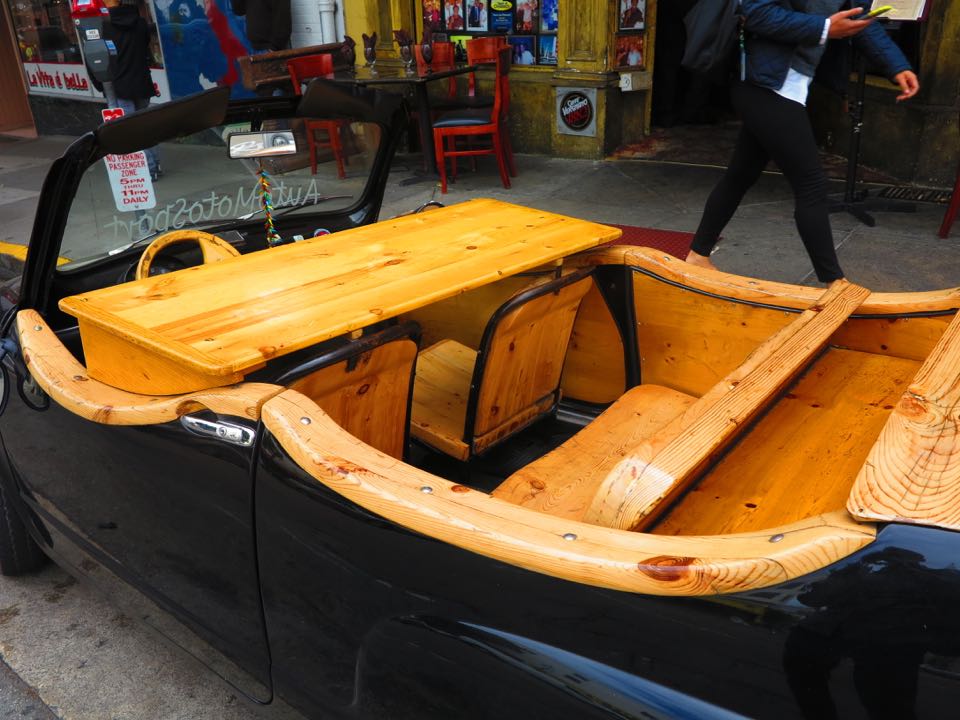 "It's the Golden Gate Bridge of North Beach," Florese told us. "What's best about this car? Everything. No competition, it's the best car in the world. People bring their Lamborghinis and Ferraris out here and people like this more."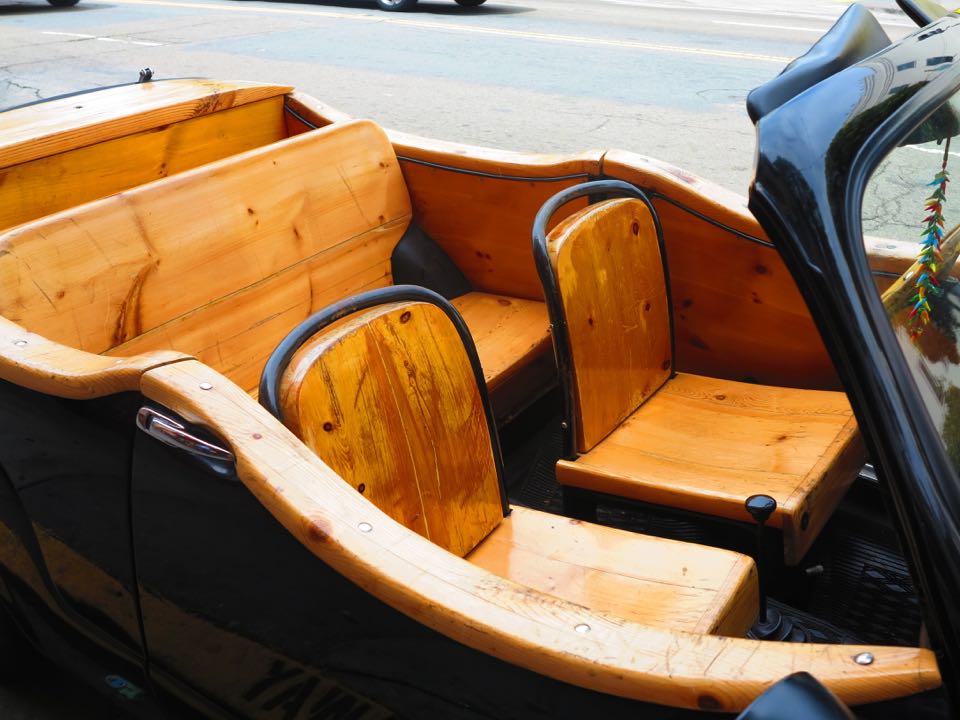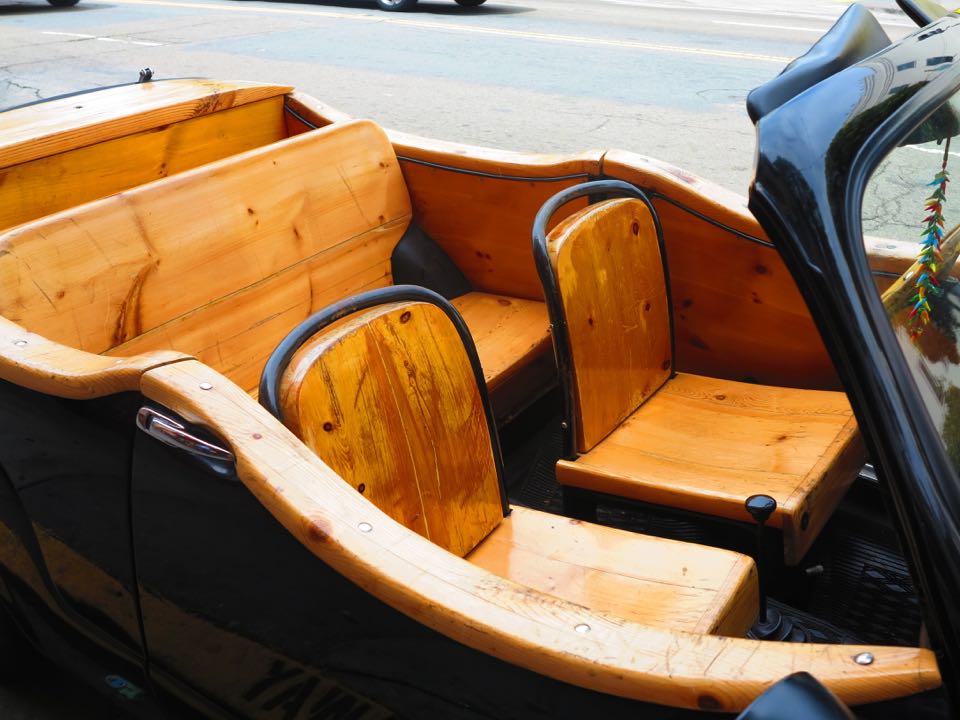 This claim was more or less backed up by the dozens of people that their pictures with this car as they walked by while we were talking with Florese. He even let one lucky tourist hop in shotgun. "I call it an Italian limousine," he said.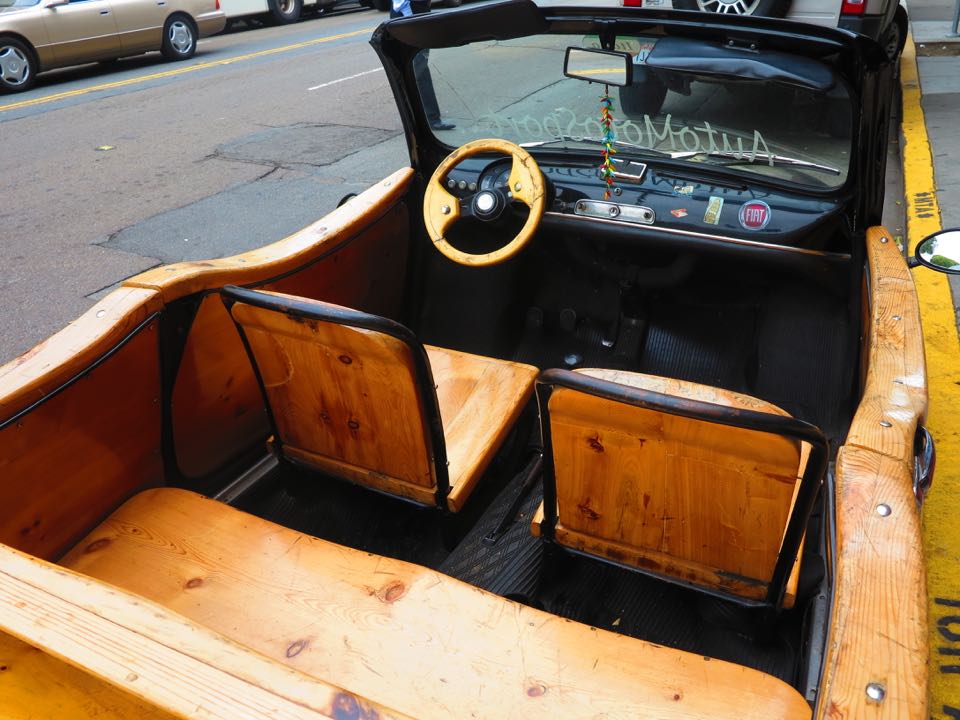 Florese bought Mona Lisa from his best friend in 1994, which is, incidentally, the same year he brought the Fiat stateside from Italy. There's probably an argument to be made that the car has more than paid for itself in publicity for his restaurant. The Fiat 600 is actually one of five Fiats Florese has in his collection, pictured below (one is missing from the photo below).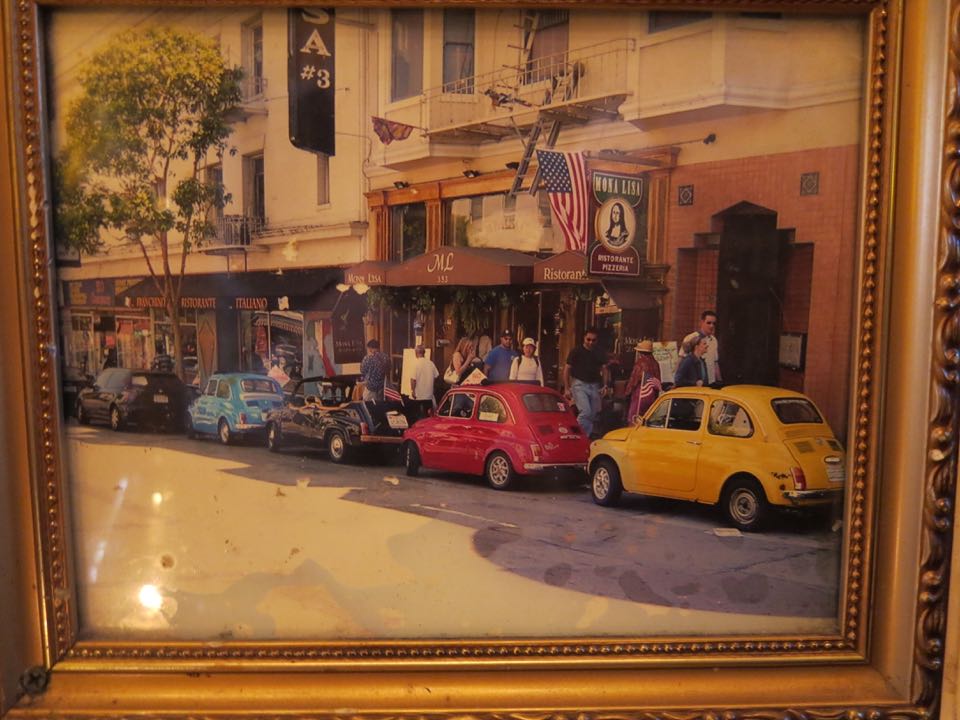 But why Fiats?
"They're the best," he told us. "No rich people buy these cars. I respect people who work hard. A lot of people have money, but no taste. I like people who have a lot of passion and emotion. I like people's emotions when they buy their first car, their first house. That's what Fiats are, their cars for hardworking people. I respect all people, especially the first people who came to America for work."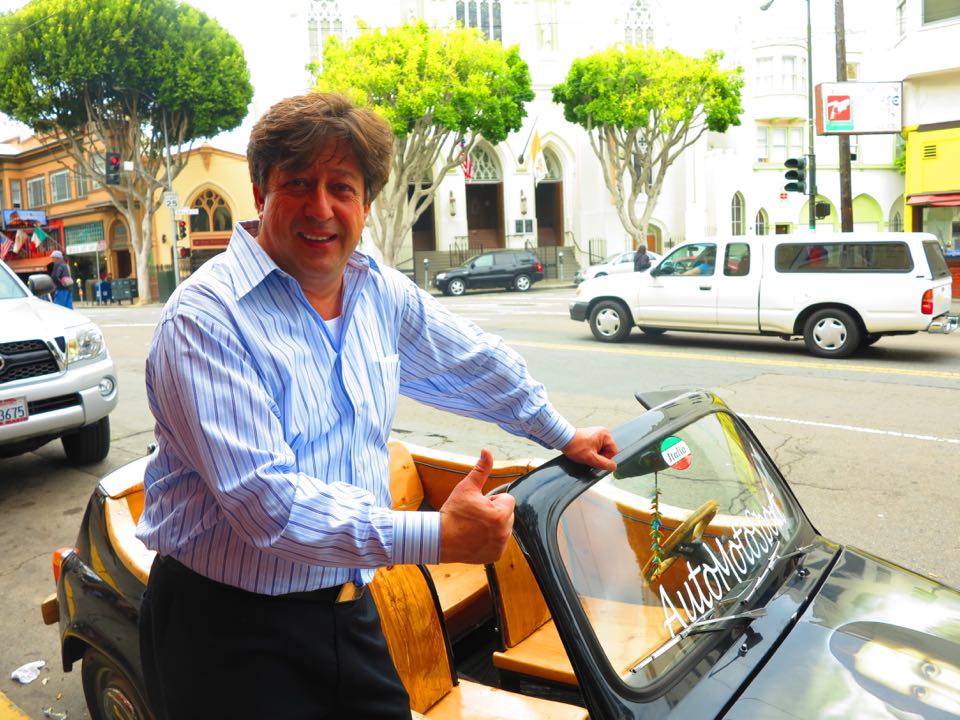 To Florese, his Fiat represents the hardworking spirit of anyone who's traveled to the United States in search of opportunity—including himself. That said, he told us that the car is passively for sale to anyone with an offer of at least $85,000.