By
Bo McGee
- Published on July 18, 2015.
Cresta's 2211 Club is a classic neighborhood watering hole. While Yelp calls it a "dive bar," a regular tells us that "Alan would have been incensed if someone had referred to it as such!" He's referring to Alan Cresta, the 2211 Club's late owner. In the wake of his passing, his wife Peggy now owns and operates Cresta's, but the elegant decor and relaxed atmosphere remain unchanged. One thing locals and Yelpers alike agree on: the staff at Cresta's is amongst the most welcoming on Polk. 
We stopped in on a sunny afternoon for a beer and chatted about Polk Street with Casson Kaufman, one of the 2211 Club's bartenders.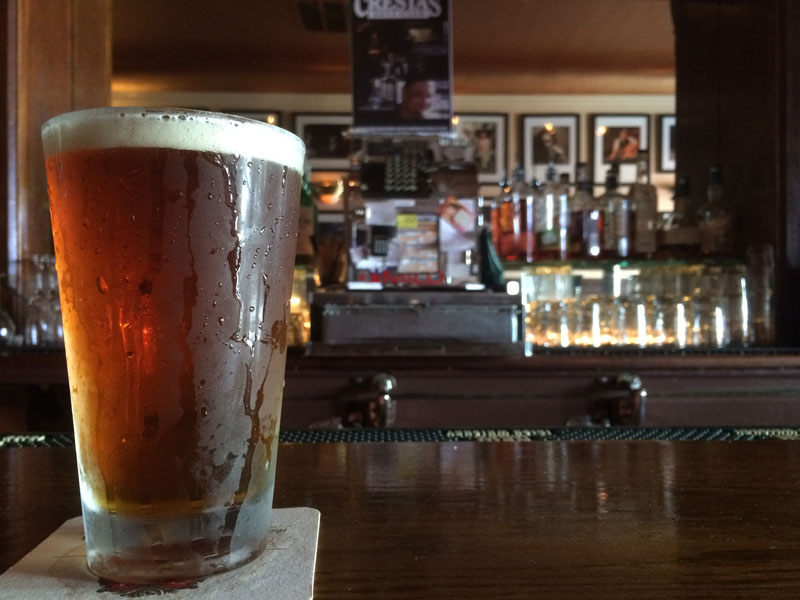 How long have you been pulling suds on Polk?
"I started working around here in 2012, and I've worked around this part of the city a lot. I worked for a while at the Bell Tower, and over in North Beach, where I live, at Tupelo. I currently work at Mauna Loa, too."
What's the best thing you've seen on Polk?
"On Saturdays, The Bird School of Music has their second-line brass band practice, where they march up and down the street practicing their horns and drums. I love seeing all of the little kids with their trumpets and tubas and stuff, it's so cute!"
What do you want to see go into Lombardi Sports?
"I'd love to see an affordable market move in. There are a lot of really high-end markets in this area. I don't want a Safeway or something, just a place where you can get some local fruits and veggies at an affordable price. And it's such a big building, I feel like it could support an art space as well."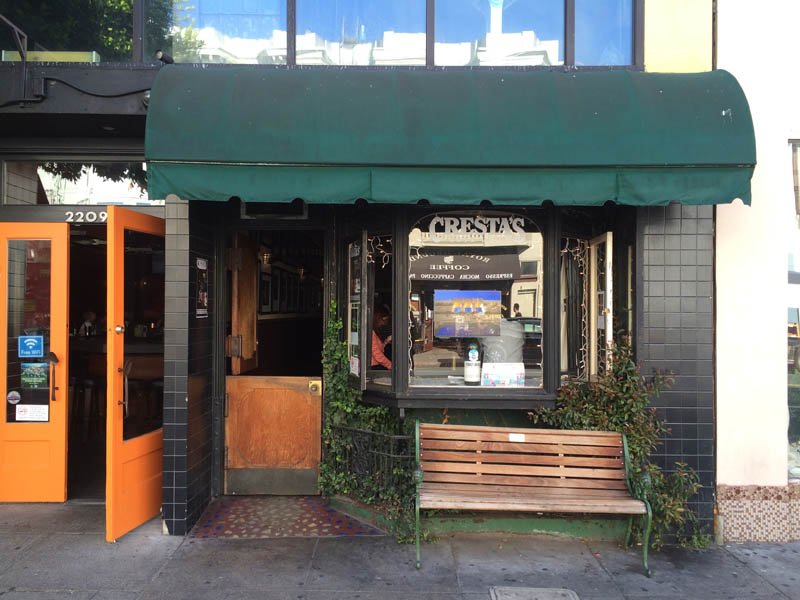 What do you call the neighborhood we're in right now?
"Well, a lot of the regulars call this particular spot—these few blocks that we're on—'The Village.' That kind of refers to the community of people who are regulars on this strip as well."
What's Polk Gulch?
"That's where we're at too, right? I'm not sure. I feel like Polk Gulch is the valley between about Union and Bell Tower. We've got this old napkin on the wall that says we're "The Friendliest Doorway in Polk Gulch", so I think I have to go with that."