A.G. Ferrari Foods' Castro location will be closing permanently tomorrow, August 1st. Danielle Bolla, a public relations representative for the company, informed Hoodline of the closure.
"Although the closure of our Castro location is disappointing, we remain committed to creating an exciting experience for our guests in the remaining five locations and look forward to exploring new and strategic avenues of growth," said CEO Jarett Peppard in a press release. For the time being, the Ferrari stores in SoMa and Laurel Village (San Francisco), Piedmont and Montclair (Oakland), and Berkeley will remain open.
The company, established in 1919, has undergone some challenges in recent years. In March 2011, Harold Ferrari, son of founder Annibale Giovanni Ferrari, and his business partner and brother-in-law, Vincent Cerletti, both passed away within three days of one another. The following month, A.G. Ferrari (which was being run by Harold's son, Paul) filed for Chapter 11 bankruptcy and closed six stores in an effort to save the business, citing high rents and the economic contraction caused by the recession. 
Later in 2011, A.G. Ferrari found a new investor and began to turn things around. Many of the company's stores underwent renovations, including the Castro location (established in 1998), which got a major revamp last fall. Nonetheless, stores have continued to close, including locations in Los Altos (in 2014) and Lafayette (in 2013).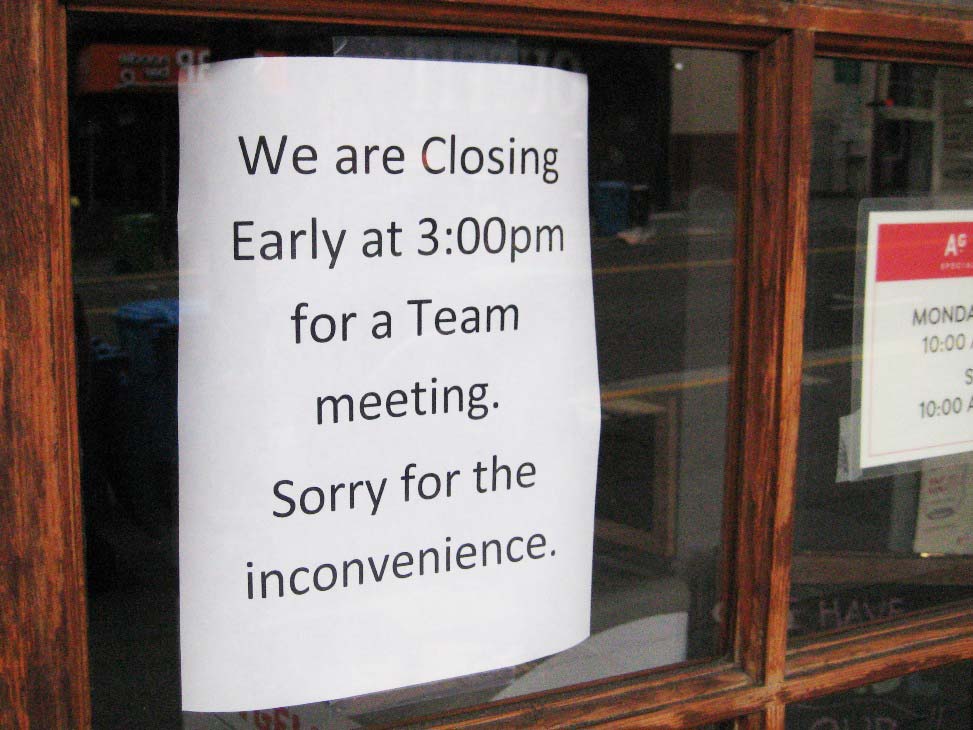 It's unclear as to whether employees knew about the closure in advance, as the store still has a "Now Hiring" sign in its window, along with a note about early closure for a staff meeting—presumably to inform employees of the store's closure. We reached out to Bolla for further information on the reasons for A.G. Ferrari's closure, and will update this story accordingly. 
Fans of A.G. Ferrari can still visit the other two San Francisco locations, or their online store. The company also does catering and deliveries via Caviar.
What are your memories of the Castro location, and what do you hope moves into the space?