By
Bo McGee
- Published on July 09, 2015.
Among the Lower Polk and Tenderloin community, gallery and frame shop Aspect Custom Framing has long been highly regarded. Since master framer/curator Lon Richter opened it more than eight years ago, Aspect has steadily held a five-star rating on Yelp, with many reviews citing not only Richter's professional acumen, but his potent presence in the local arts community. The shop's gallery arm has featured more than 300 Bay Area artists. 
"I find the intermittent and unique outdoor wall murals one of the nicest additions to the area," Richter tells us of his time on Polk. "Yet I do embrace the tenacity of the aspiring cutting-edge-driven galleries about the Tenderloin."

With Thursday's opening of "What We May Find," a solo show by artist Jess Lanham, Richter hopes "to expose the local art community to the sublime post-industrial character of [Lanham's] imagineered silks and print work."
In the new exhibit, Lanham explores the transient nature of industrial architecture and machinery in an evolving world. Her process is full of skill and craftsmanship, utilizing a variety of physical and digital techniques to transfer composite images on to paper and silk. Much of Lanham's work is tinged with a color palette that reflects her upbringing in New Mexico, and many attendees also recognized the influence of the Bay Area's shipyards.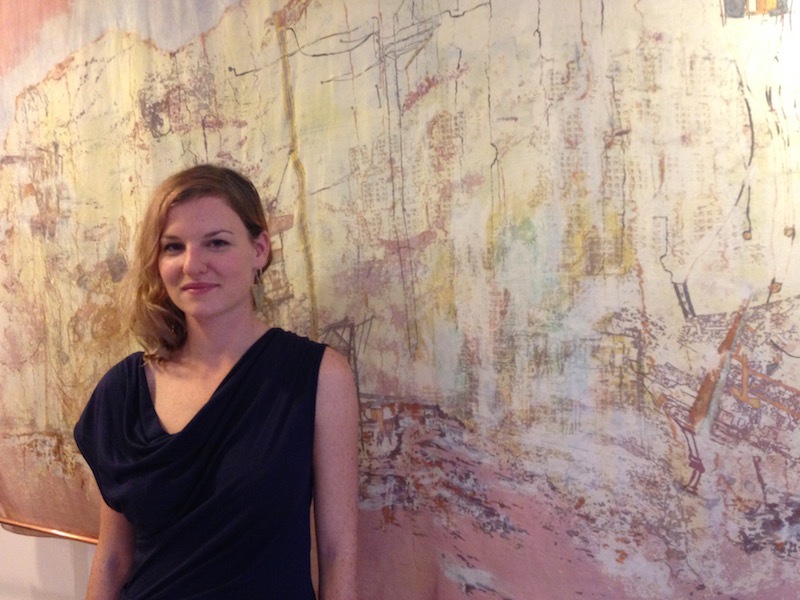 Artist Jess Lanham.
Tenderloin resident Maria Mealla described a large and complex pink tapestry entitled "Climbing Up The Mountain" as looking like "the ruins of heaven." It's the centerpiece of the industrial, yet ethereal show.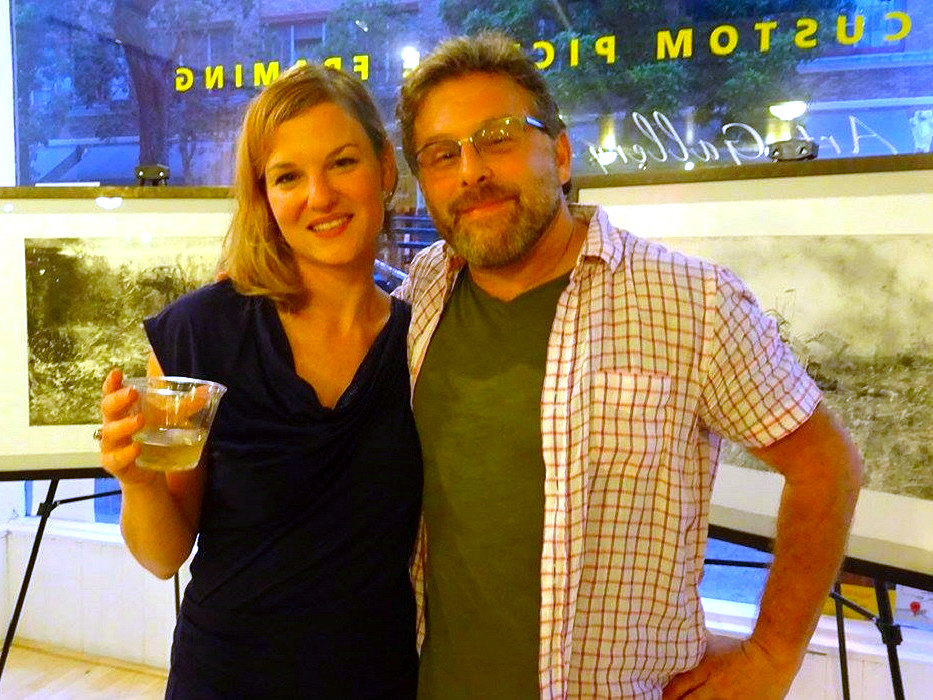 Aspect Framing's Lon Richter (right), with artist Jess Lanham. (Photo: Courtesy of Lon Richter)
Richter tells us that this blend is exactly what he aims for. "Aspect has maintained an eye on the abstract and surreal elements of earthly and human nature, which seems a fitting compliment to the unconventional character and environment here in the Tenderloin."
Sadly, "What We May Find" will be Richter's last show at Aspect. He's preparing to follow his fiancee to a tropical life in Colombia, and so he's sold the business to an acquaintance, Andrea Faye. Faye, a multi-talented entrepreneur, fashion designer and visual artist based out of Oakland, will continue the shop's business uninterrupted.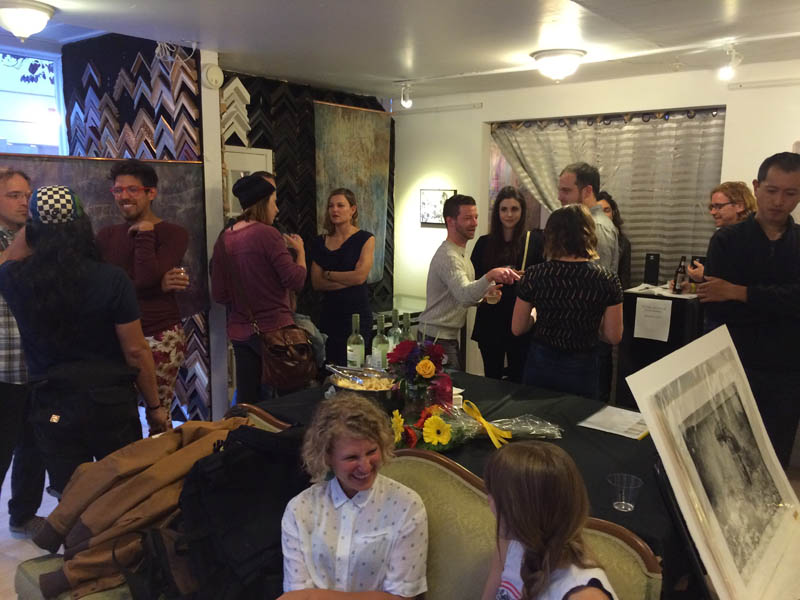 Aspect Gallery and Framing is located at 731 Polk St. The shop is open Tuesday-Saturday, by appointment only. "What We May Find" is scheduled to run through mid-August.